IGFA Europe & Mediterranean Regional Council Meeting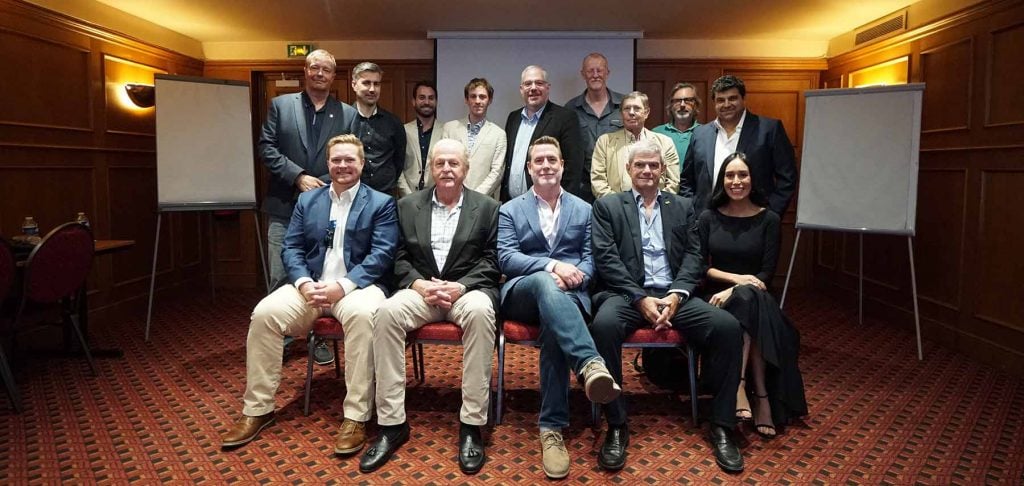 On Saturday, July 2, the IGFA held its 2022 Europe & Mediterranean Regional meeting in Paris, France. IGFA Trustees, Representatives, Captains and Members from Estonia, Italy, Monaco, Luxembourg, France, the United Kingdom, and the United States met to review the Council's activities in this important region of the world over the past year, and to solidify their action plan for 2023.
During the event two new officers were appointed to help further the work of the Council:
Bill François – Conservation Committee Chair
Bill François is a biophysicist, writer, artist, and angler from France. He is passionate about protecting gamefish through science and recreational fishing. He coordinated several tagging programs to involve sport fishermen in the protection of bluefin tuna. Today, he is in charge of conservation and education at the Monaco Sport Fishing Federation, and also leads science public outreach projects to raise awareness about marine conservation.

Pete Hill – Rules & Recognition Committee Member
Pete Hill has worked most of his life as a fishing expedition guide around the globe. Living in Scotland has given him access to one of the world's premiere locations for Atlantic salmon, and he has worked closely with fisheries boards to preserve this iconic species. Hill has travelled all over Africa, and extensively in Gambia, teaching local anglers and guides the ethos and mission of the IGFA. On his list of most important issues is the conservation of fish stocks and the correct handling and treatment of fish caught for sporting purposes.
We want to take this opportunity to recognize the Big Game Fishing Club France (BGFCF) President Marc Werquin, Andre Montocchio and Gregory Tordjeman who graciously hosted this important event. Additionally, we would like to thank IGFA Trustee Massimo Brogna for all his tireless efforts to coordinate the inaugural IGFA Mediterranean Championship, and IGFA Chairman Roy Cronacher for his participation on both of these important IGFA events.