Newly Approved Slam & Trophy Fish Clubs
To see all newly approved IGFA Slams & Trophy Fish clubs since June 2022 please view this PDF.
Herfel's Trout Fantasy Slam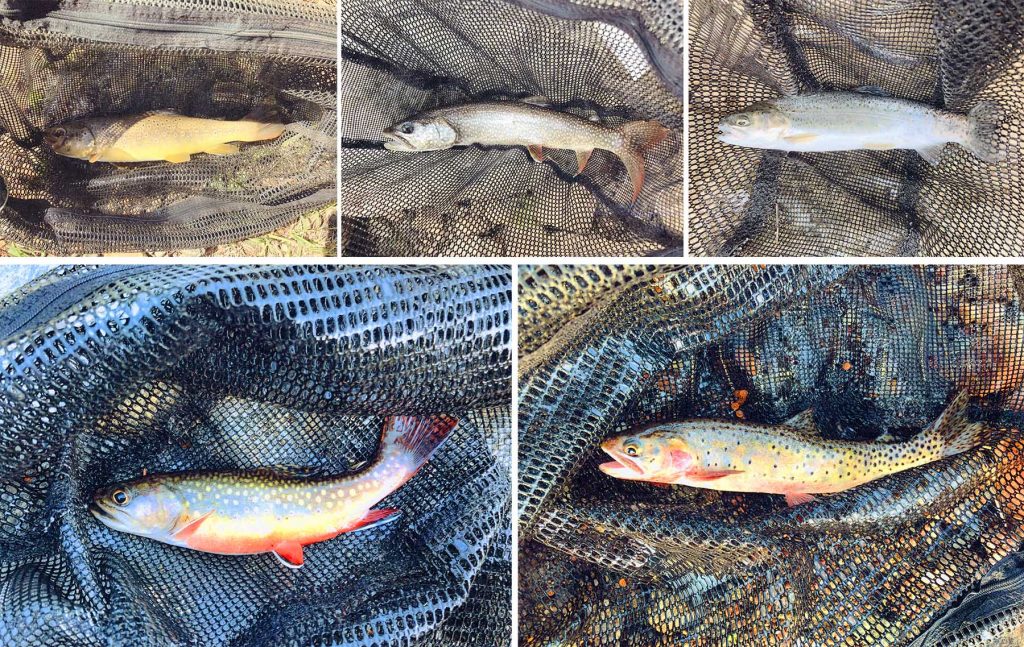 On June 4, 2022, Tyrone Herfel accomplished something only a handful of anglers have – land five different species of trout on the same day, achieving an IGFA Trout Fantasy Slam. Tyrone was fishing the mountains of Colorado, US, and traveled to several locations in search of the different species needed to earn the slam. He started out at Mt. Elbert Forebay, where he landed a lake and rainbow trout on a spinner. He then broke out a fly rod at Officer's Gulch Pond and Old Dillon Reservoir landing a beautiful brook and cutthroat trout. To finish off his fantasy slam, Tyrone headed to the Arkansas River to land this brown on a stonefly pattern. Congratulations, Tyrone on an incredible accomplishment!
Gordon Valentine Jr.'s Trophy Club Bonefish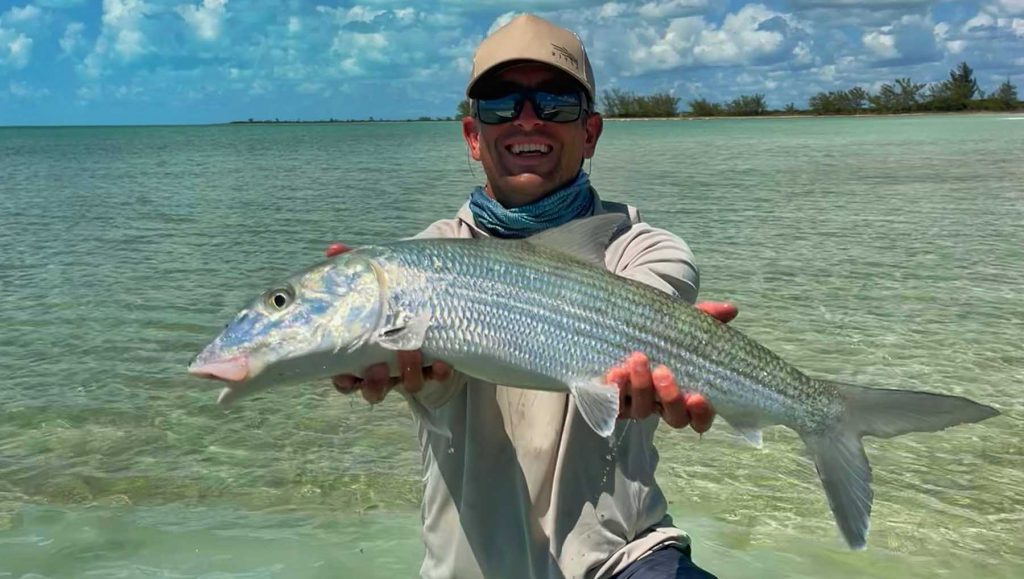 On May 26, 2022, J. Gordon Valentine, Jr., was fly fishing Andros Island in The Bahamas when this beautiful 71-centimeter bonefish struck his pink and white Gotcha fly. He was fishing with Calvin Bowe near Williams Island when he landed the trophy-sized bonefish on 8-kg (16-lb) class tippet. With this fish, Gordon has entered the IGFA Trophy Bonefish Club. Congratulations, Gordon on an impressive fish!