IGFA 2022 Summer Fishing Camps Recap
The IGFA just wrapped up a jam-packed summer filled with various youth fishing camps. The IGFA has been running its signature Summer Fishing Camp for more than 20 years out of IGFA Headquarters in South Florida, and this year we were proud to see the expansion of IGFA Summer Fishing Camp to new locations reaching nearly 300 additional young anglers.

The IGFA began the summer camp season on June 6, 2022, with a week of camp at the Sailfish Marina & Resort in Palm Beach Shores, Florida, USA. Thanks to a generous donation by Nick Smith, twenty campers attended this new camp under scholarships. Campers spent the first two days learning the basics of recreational fishing including rod rigging, knot tying, jig tying, cast netting, casting, and angling safety. They fished onsite for chubs, grunts, snapper, jacks, and other saltwater species before traveling to different fresh and saltwater field trip adventures for the remainder of the camp. To cap off the week, campers enjoyed a fishing charter where they fished out in the ocean off Palm Beach, Florida, US.

The IGFA then hosted eight weeks of our signature Summer Fishing Camp at the IGFA Headquarters in Dania Beach, Florida, US. Each week had a different theme ranging from "Natural Bait is Great" to "Bigger, Better, Basser" to "Sharks!" Boys and girls ages 7 to 12 years learned how to rig their rods and tie on their own hook, how to cast and be safe on or near the water, and how to identify fish and follow fishing regulations. Depending on the theme of the week, campers either traveled to different fresh or saltwater field trips at local parks or piers. However, every Friday finished the week with a charter fishing trip with the Reward Fishing Fleet out of Miami, Florida, US.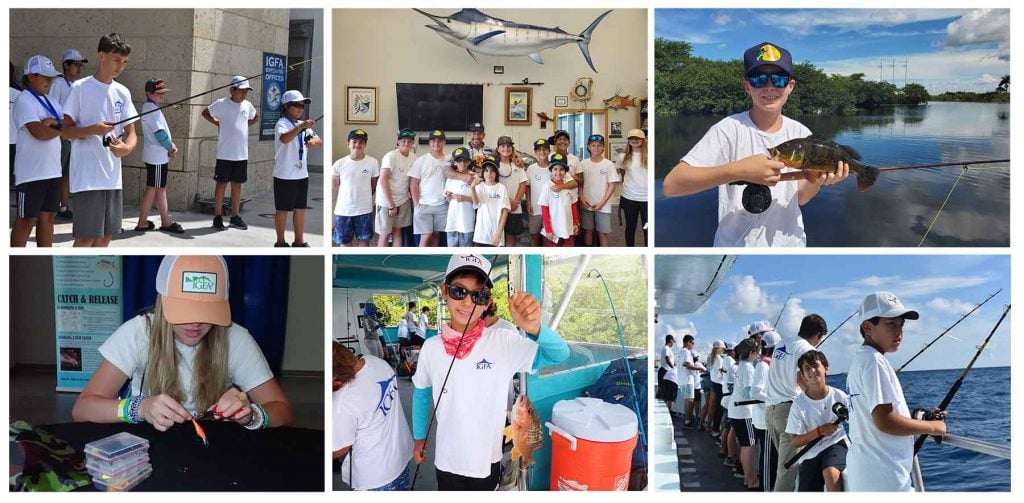 The IGFA also continued expanding its Advanced Angling weeks during Summer Fishing Camp with the newest addition of Advanced Freshwater. Because many campers repeat weeks throughout the summer or continue coming back every year, the IGFA created the Advanced Freshwater and Advanced Saltwater weeks to enhance the skills of these campers and pique their interest in the sport even more. These campers received more advanced instruction and learned techniques to become self-sufficient anglers.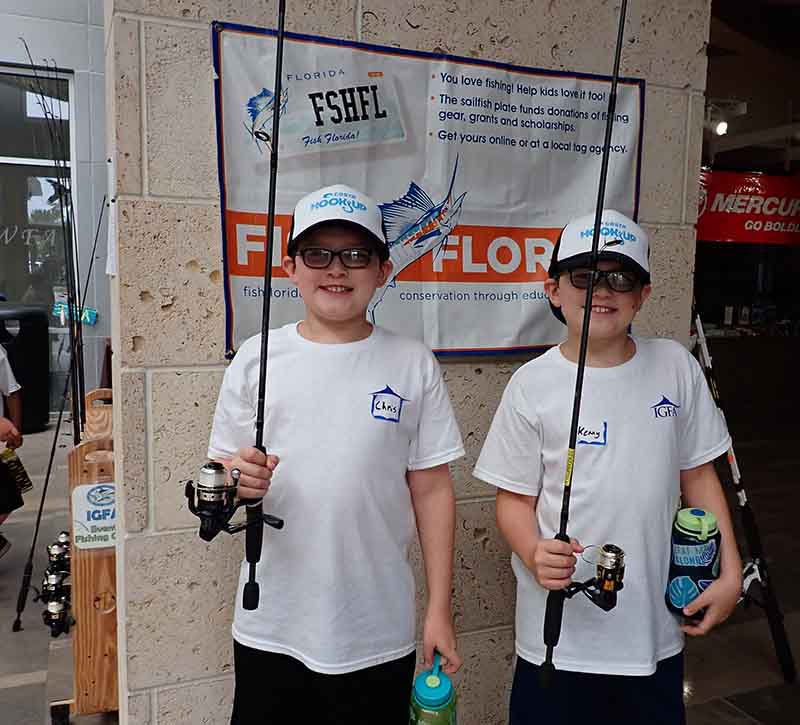 The IGFA would like to thank Fish Florida for donating all the rods, reels and tackle boxes for the IGFA's Florida-based camps.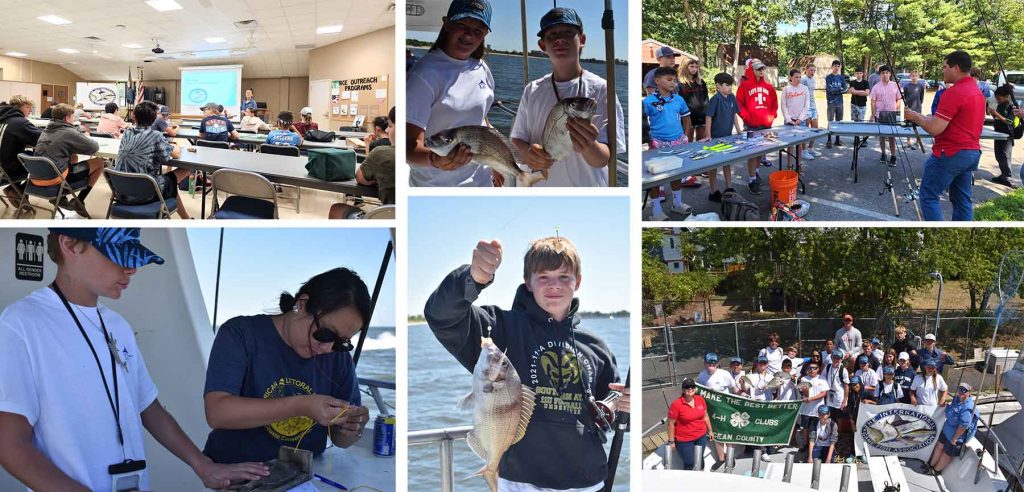 In August 2022, IGFA Representative Gene Nigro and Rutgers University Cooperative Extension hosted another Reel Into Fishing program for young anglers in New Jersey, US. Presenter topics included recreational fishing, commercial fishing, oyster farming and scalloping, and fish tagging. An additional field trip was added to this year's program, where the students ventured to the Barnegat Light's Historic Viking Village, which is an industry leader in commercial seafood production, and were able to view all the various fishing vessels. On the last day, students joined the Bingo sportfishing boat and caught a wide variety of fish. These young anglers were given the opportunity to tag and release their fish with the American Littoral Society or keep their legal catches. The IGFA has been running this camp in New Jersey for years, and we are excited to see this program expand thanks to the help of IGFA Representative Gene Nigro and our partners at Rutgers.

Announced earlier this summer in conjunction with Greys, a new fly fishing program for junior anglers launched in various locations across the United States. Spearheaded by IGFA Trustee and renowned fly angler Andy Mill, this new program was established to help young anglers learn the joys of fly fishing and the great outdoors.
The Jackson Hole Fly Fishing School in Wyoming, US, began offering free youth fly fishing seminars every other weekend from June to August where young fly fishers were taught lessons in entomology, fly selection, fish identification, and fly casting. The last seminar of the season was held on August 27, 2022, but the IGFA looks forward to the expansion of this program and other fly fishing education opportunities. Additional locations are also being explored in Aspen and Vail, Colorado, and Sun Valley, Idaho, and should be launched in 2023. The IGFA would like to thank the Guides Trust Foundation and Richard Corbett for their founding support of this new program.
The IGFA would like to thank Dennis Levitt for underwriting the Summer Fishing Camp program, and summer camp scholarships in honor of his father Michael Levitt. The IGFA would like to thank all our partners, donors, presenters, volunteers, and educators for helping us put on a successful summer of fishing adventures for so many young, ethical anglers!
Lastly, thank you to the following program supporters: