Newly Approved IGFA World Records
To see all newly approved IGFA World Records since July 2022, please view this PDF.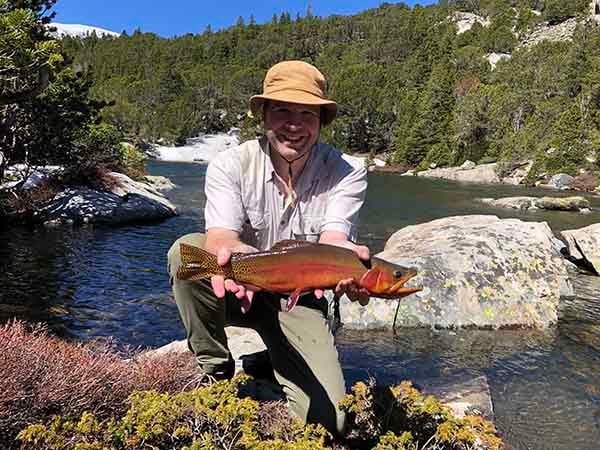 Evans' All-Tackle Length Golden Trout
Joseph Evans recently returned from a trip to the Wind River Mountain Range in Wyoming, USA, with an IGFA World Record to his name. On June 22, 2022, Joseph landed this beautiful 48-centimeter golden trout to set the IGFA All-Tackle Length World Record for the species. He landed this impressive golden on a hand-tied jig in the very same region in which he guided his daughter, Caroline May Evans, to the IGFA Female Smallfry World Record golden trout last summer. After recording the proper measurements on his official IGFA Measuring Device, he released the record trout safely. Congratulations, Joseph on a beautiful fish!
Cronacher's Black Grouper
IGFA Chairman Roy W. Cronacher, Jr. has set yet another IGFA Line Class World Record for black grouper with this 17.04-kilogram (37-pound, 9-ounce) black grouper that has set the IGFA Men's 4-kg (8-lb) Line Class World Record for the species. Roy was fishing off the Abacos in The Bahamas when this fish struck his live bait, and needed 15 minutes to bring it to the boat. Pictured along with Roy is the crew aboard the boat that day, Captain Andy Ford, Captain Don McIntosh, and mate Daril McIntosh. Congratulations, Roy and crew on an incredible fish!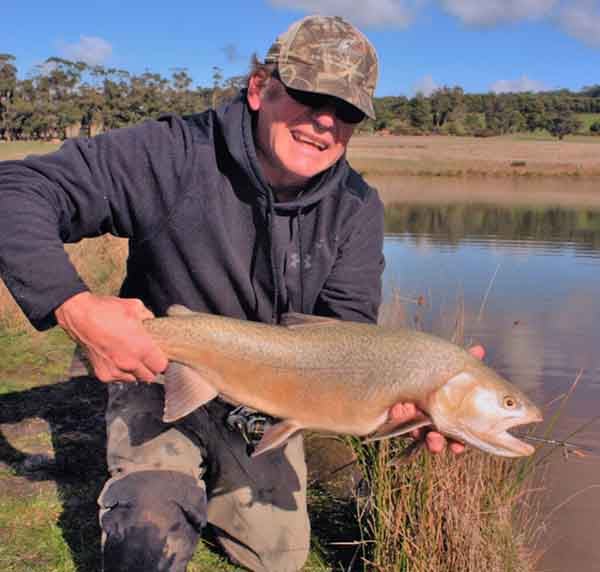 Bluch's Tiger Trout
Frank Bluch was fishing the central highlands of Victoria, Australia, on June 18, 2022, when he landed this impressive 3.94-kilogram (8-pound, 11-ounce) tiger trout, setting the IGFA 1-kg (8-lb) Line Class World Record for the species. Frank landed this hefty tiger on a rooster tail jig after a seven-minute battle and released the fish after taking the proper weight and documentation. Congratulations, Frank on adding another impressive light tackle record to your resume!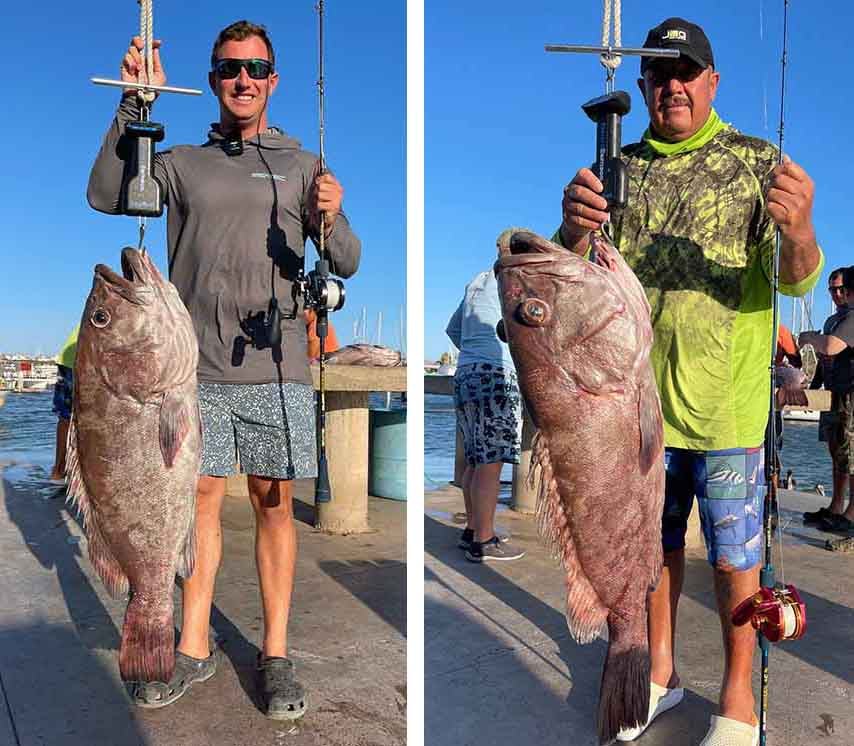 Izquerdo and Navarro's Star-Studded Groupers
Ryan Izquierdo was fishing out of San Carlos in Sonora, Mexico, on April 28, 2022, when he landed this 15.38-kilogram (34-pound) star-studded grouper. On the same trip, Robert Navarro landed a star-studded grouper of his own weighing in at 15.51-kilograms (34-pounds). Both fish were landed on JYG Pro fishing slow pitch jigs after short fights. These fish both topped the previous IGFA All-Tackle World Record of 14.40 kilograms (31 pounds, 12 ounces), and now are tied for the record spot. Congratulations, Ryan and Robert on two amazing fish!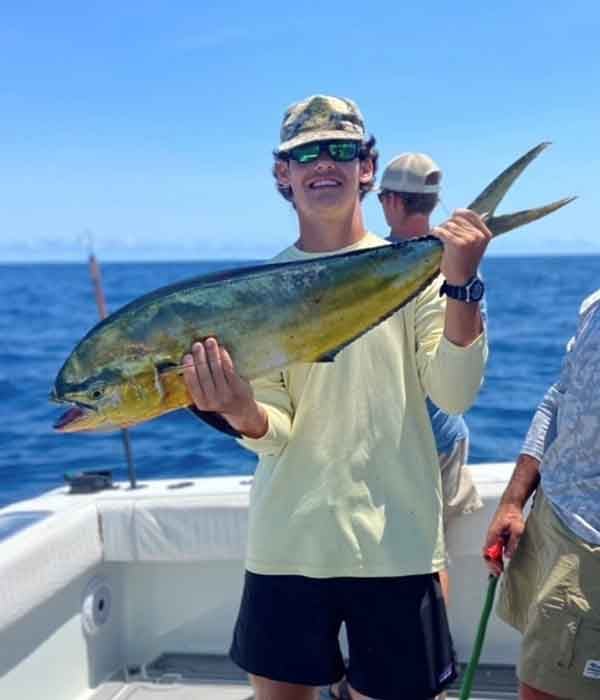 Noonan's Pompano Dolphinfish
On June 8, 2022, Charles Noonan was fishing off the coast of Ocean Isle Beach, North Carolina, US, when he landed this 5.13-kilogram (11-pound, 5-ounce) pompano dolphinfish, setting the new IGFA All-Tackle World Record for the species. Noonan was fishing with Captain Tyler Hailey aboard Glory Daze when this record fish struck a ballyhoo. After a short fight the fish was boated and brought to Intercoastal Angler for an official weight on a certified scale. Congratulations, Charles and Captain Hailey on a unique record!