NOAA Fisheries Rushes Right Whale Rule at the Expense of Recreational Fishing and Boating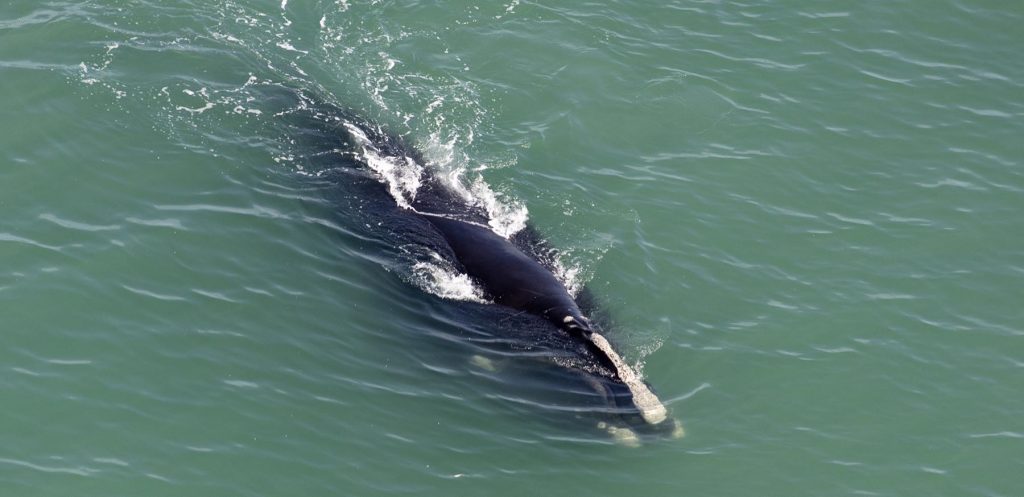 NOAA Fisheries is proposing new vessel speed restrictions from Massachusetts to Florida to protect North Atlantic right whales. This federal rule poses numerous setbacks to recreational fishing and boating, and yet, the Agency has not engaged with our community in a meaningful way.
We understand the importance of protecting North Atlantic right whales, but NOAA's new proposal is classic government overreach – missing the mark on conservation while causing unintended consequences for the public.
In a nutshell, NOAA is proposing to broaden the current 10-knot speed restriction to include vessels 35 feet and larger (down from 65 feet); expand the go-slow zones from discrete calving areas to essentially the whole Atlantic Coast and out as far as 90 miles, and extend these zone restrictions as long as seven months a year. This would cripple America's Outdoor Economy along the Atlantic Coast.
Please take one minute today to submit comments to NOAA and urge the Agency to implement much needed improvements to its proposal to ensure the health of both the right whale population and recreational fishing and boating. The deadline for public comment has been extended to October 31, 2022.
The link to submit comments:
https://www.regulations.gov/document/NOAA-NMFS-2022-0022-0005
Instruct advocate to identify the rule in their comment as: NOAA-NMFS-2022-0022
Below, is a suggested comment form for you as a consumer/boat owner/angler to use when submitting comments:
Characters (with spaces): 1,769 (2,000 MAX, including spaces)
I write today to express my concern over NOAA Fisheries' proposed changes to the North Atlantic right whale vessel speed regulations. The proposed changes will cause many unintended consequences on the recreational fishing and boating community.
Recreational anglers and boaters are our nation's original conservationists. Our community understands the need to take preventive measures to protect America's waters and endangered wildlife, including the North Atlantic right whale population. However, NOAA's proposed changes go too far and have no basis to justify implementation. The changes significantly underestimate the number of anglers, boaters, and coastal communities that will be negatively impacted by the proposed rule.
The proposal was developed without input from key stakeholders, including anglers and boaters like myself who access and take care of these areas every day. The proposal lacks concrete evidence – specifically the Agency's claims of the efficacy of vessel speed restrictions for smaller vessels; larger speed zones, and longer enforcement periods.
The proposed rule also exacerbates existing enforcement challenges, which the Agency acknowledges, by requiring the Agency to monitor tens of thousands of additional boats for more days in a wider swath of the Atlantic Ocean.
Should NOAA's proposed rule go into effect, thousands of recreational boating and fishing trips will be curtailed each year – jeopardizing a critical economic engine for many coastal communities.
I ask that NOAA Fisheries postpone their proposed changes and consider bringing together key stakeholders to determine a better course of action that protects right whales and fosters recreational activity for hundreds of thousands of families along the East Coast.