Newly Approved IGFA World Records
To see all newly approved IGFA World Records since September, 2022, please click here.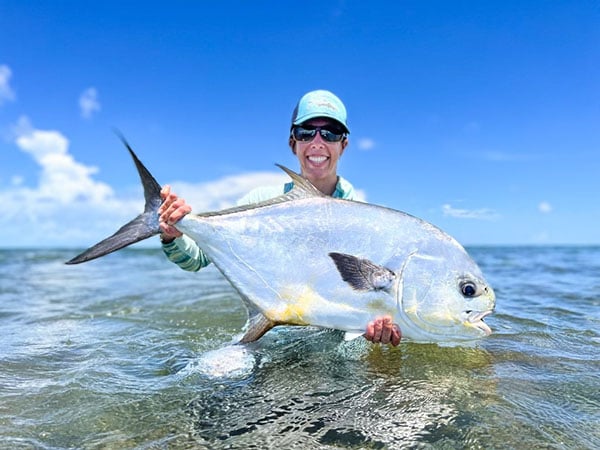 Vallilee's Permit
Kathryn Vallilee, who currently holds both the IGFA Women's 2-kg (4-lb) and 3-kg (6-lb) Tippet Class World Records for permit, recently set the IGFA Women's 4-kg (8-lb) Tippet Class World Record as well with this impressive 12.02-kilogram (26-pound, 8-ounce) permit landed on August 31, 2022. Kathryn was fishing the flats off Key West, Florida, USA, with IGFA Captain Brandon Cyr when this permit fell for a shrimp-pattern fly. After a 20-minute fight, Kathryn landed the fish and quickly documented the catch before releasing the fish. Congratulations, Kathryn on yet another incredible permit record on fly!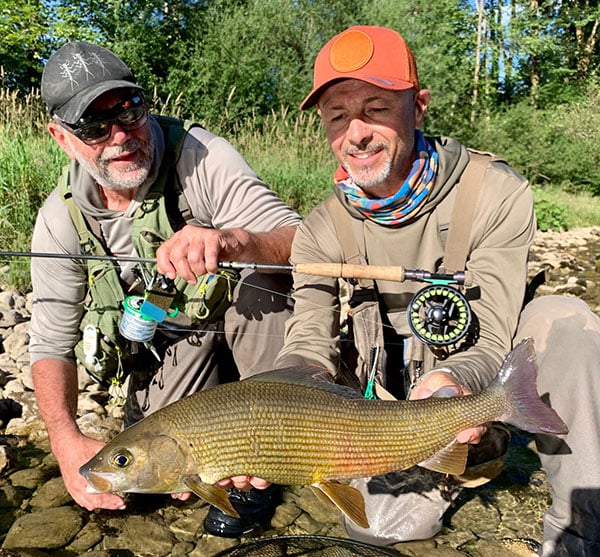 Pacchiarini's Grayling
IGFA Representative from Italy, Paolo Pacchiarini, was fishing the Traun River in Austria on July 14, 2022, when he landed this beautiful 1.59-kilogram (3-pound, 8-ounce) grayling. With this fish, Paolo set the IGFA Men's 1-kg (2-lb) Tippet Class World Record for the species. Paolo fooled the grayling with a nymph fly and landed the fish after a short fight. After recording the weight and snapping a few photos, Paolo released the fish safely. Congratulations, Paolo on another impressive IGFA World Record!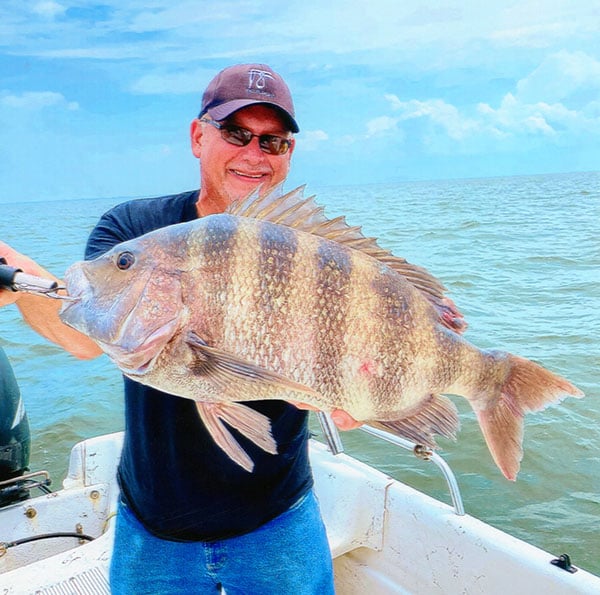 Foster's Sheepshead
On July 27, 2022, Mark Alexander Foster was fishing the Chesapeake Bay in Virginia, USA, aboard the GoFishVa captained by Joseph Kennedy, when he caught this 4.88-kilogram (10-pound, 12-ounce) sheepshead to set the IGFA Men's 10-kg (20-lb) Line Class World Record. Mark was using a fiddler crab when the sheepshead struck, and landed the fish after a quick eight-minute fight. Congratulations, Mark!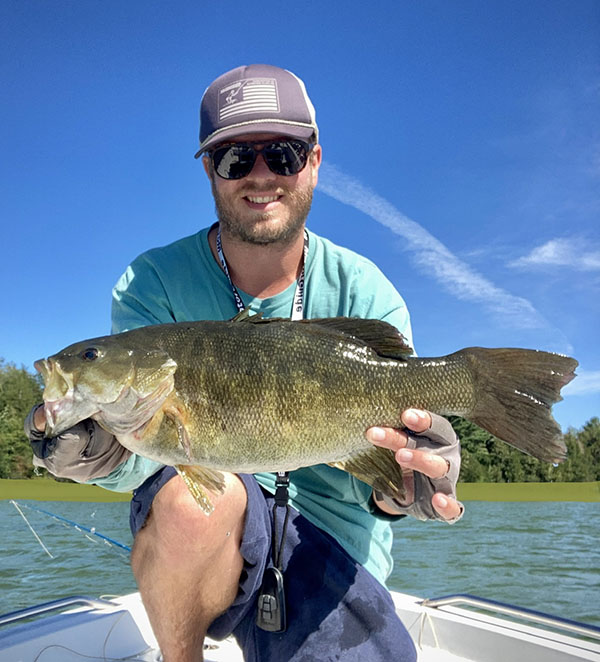 McCormack's Smallmouth Bass
Spencer Alan McCormack has added another IGFA World Record smallmouth bass to his angling resume with this 51-centimeter smallie he caught on September 3, 2022, while fishing a lake in Emmet County, Michigan, USA, setting the new All-Tackle Length Fly World Record for the species. This impressive smallmouth struck his gurgler fly and was released alive after the proper documentation was completed. Congratulations, Spencer on adding to your already impressive smallmouth record resume!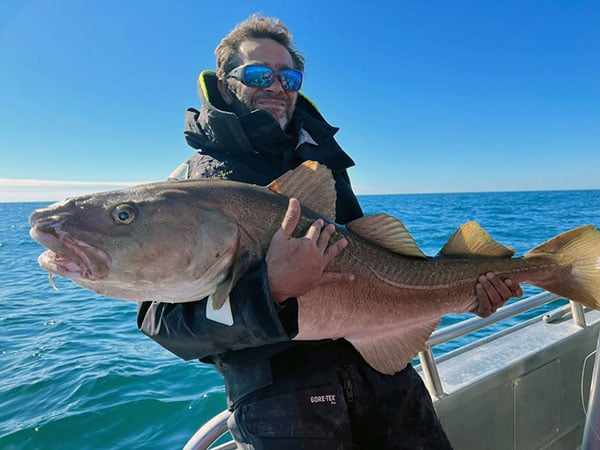 Sahyoun's Atlantic Cod
On July 3, 2022, Laurent Sahyoun was fishing the frigid waters off Nappstraumen, Norway, when he landed this impressive 116-centimeter Atlantic cod, setting the IGFA All-Tackle Length World Record for the species. Laurent was jigging a swimbait when this cod struck, and he landed the fish after a quick five-minute fight. He then recorded the measurements on his official IGFA measuring device before releasing the record cod safely. Congratulations, Laurent on an impressive new IGFA World Record!