Newly Approved IGFA World Records
To see all newly approved IGFA World Records since October, 2022, please click here.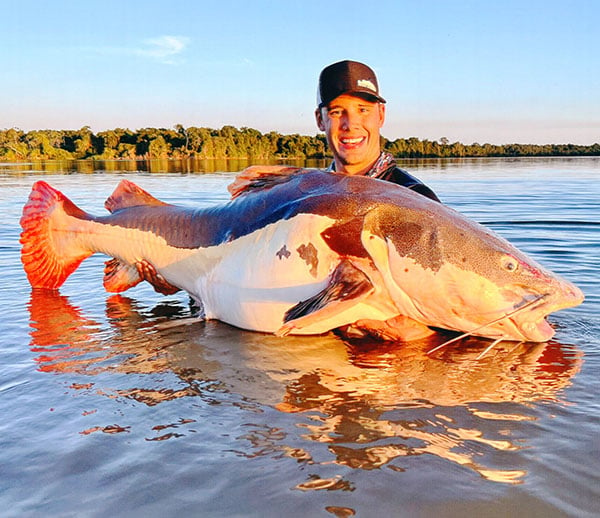 Molinari's Redtail Catfish
On August 12, 2022, Antonio Molinari landed this massive 139-centimeter redtail catfish (pirarara) to set the IGFA All-Tackle Length World Record for the species. Antonio was fishing on the Xingu River in Brazil when this catfish ate the live bait he was using. Antonio quickly recorded the catfish's official length on his Official IGFA Measuring Device before releasing it safely back into the river. Congratulations, Antonio on a beautiful fish and new IGFA World Record!
Nishino's All-Tackle Sankomenuke World Record
On May 11, 2022, Yuuma Nishino landed this 4.80-kilogram (10-pound, 9-ounce) sankomenuke to set the IGFA All-Tackle World Record for the species. Yuuma was fishing in Manazuru, Japan where he pulled the fish from the deep water after a nearly 40-minute battle. Sankomenuke (Sebastes flammeus) are a benthic species of fish common to Japan and most often caught in depths ranges from 300 to 500 meters! Yuuma's fish topped the previous record by nearly two pounds!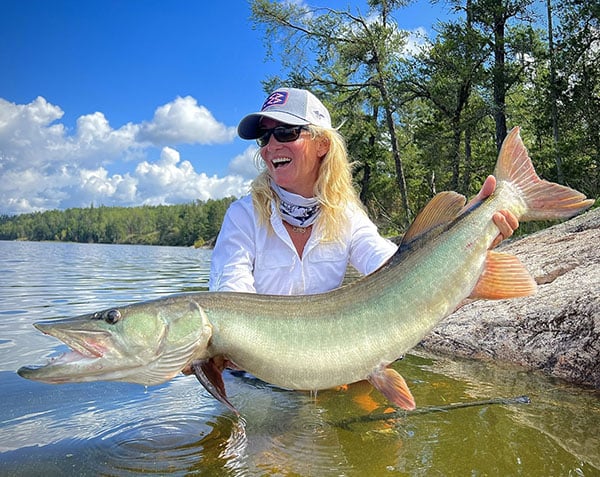 McCord's Musky
This past August, Meredith McCord fished the Lake of the Woods in Ontario, Canada, where she earned several IGFA World Records including the IGFA Women's 8-kg (16-lb) Line Class World Record for muskellunge. She was able to set the record on August 17, 2022, by fooling this beautiful 7.97-kilogram (17-pound, 9-ounce) fish to strike her Mepps fishing lure. She quickly landed the fish, weighed it on her IGFA certified Boga Grip and safely released it to fight another day. Congratulations, Meredith on yet another incredible IGFA World Record!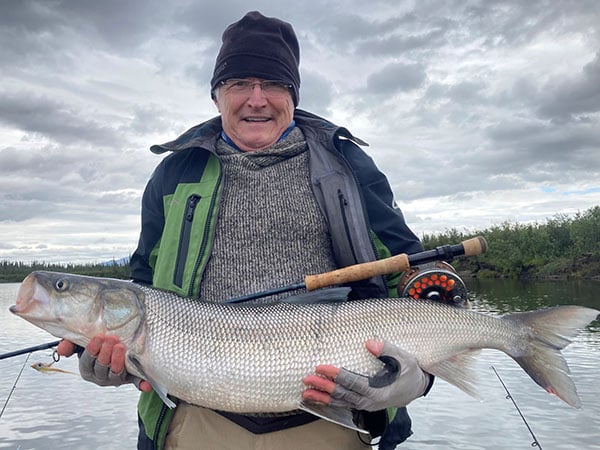 Forszpaniak's Inconnu
IGFA Representative Jan Forszpaniak was fly fishing the Hunt River in northern Alaska on August 10, 2022, where he caught-and-release several impressive inconnu. While on the trip, the largest inconnu Jan caught measured a whopping 90-centimeters on his Official IGFA Measuring Device. The catch earned him the IGFA All-Tackle Length Fly World Record for the species. Congratulations, Jan on a fabulous trip and an incredible record!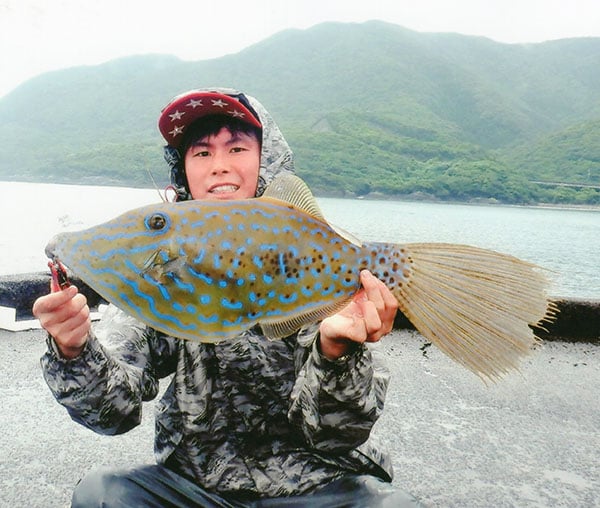 Sakamoto's Filefish
Yukihiro Sakamoto landed this 2.28-kilogram (5-pound) scrawled filefish on June 19, 2022, to set the IGFA All-Tackle World Record for the species. Yukihiro was fishing in Yakushima, Japan and using a small piece of natural bait. After a quick fight he was able to land this record fish, take a few quick snapshots, record the filefish's weight on his certified scale and then safely released it. Scrawled filefish, also known as scribbled leatherjacket filefish, are found worldwide in tropical and subtropical waters. Congratulations, Yukihiro on another impressive IGFA World Record!