Newly Approved Slam & Trophy Fish Clubs
To see all newly approved IGFA Slams & Trophy Fish clubs since November, 2022 please view this PDF.
Vinha's Trophy Club Dorado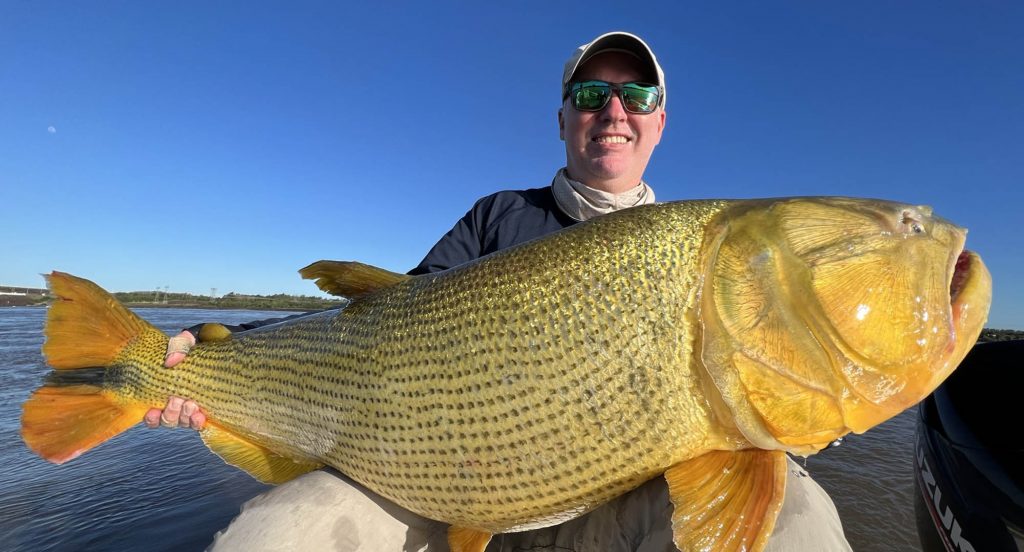 If you're looking to land a massive golden dorado, La Zona, Argentina, is the ideal place to start. Thiago Degelo Vinha experienced this for himself on November 5, 2022, when he landed this massive 22-kilogram (48-pound, 8-ounce) dorado. Exceeding the minimum weight requirement of 10 kilograms (22 pounds), Thiago's fish easily qualifies for the IGFA Trophy Dorado Club. Thiago was fishing with guide Guilherme Rapchan when he landed this trophy dorado on a Rapala lure. Congratulations, Thiago on an incredible fish!
Perletti's Inshore Grand Slam

Massimiliano Perletti was fishing Jardines de la Reina, Cuba, on November 3, 2022, with guide Alejandro Benitez Cots when he landed a tarpon, bonefish, and snook, earning himself an IGFA Inshore Grand Slam on fly. Both the tarpon and snook took a black snake fly, and he fooled the bonefish on a shrimp pattern fly. Congratulations, Massimiliano on an incredible accomplishment!