Newly Approved IGFA World Records
To see all newly approved IGFA World Records since December, 2022, please click here.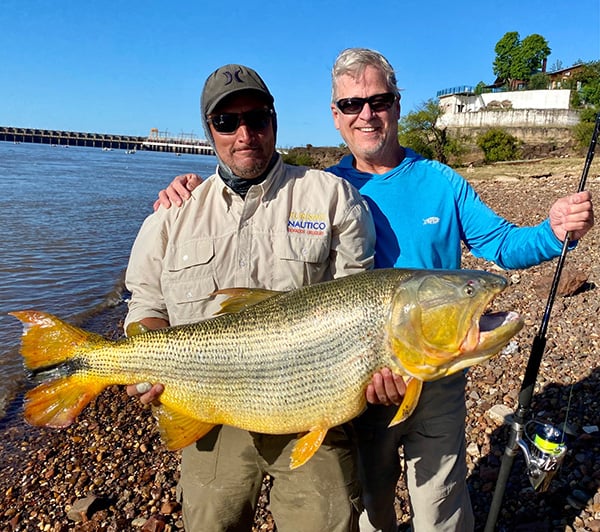 Carter's Golden Dorado
IGFA Trustee Gary Carter took a trip to South America late in 2022 and added a few more IGFA World Records to his already impressive angling resume. Gary was fishing the Uruguay River, Uruguay, on November 5, 2022, when he landed this beautiful 19.73-kilogram (43-pound, 8-ounce) dorado, setting the new IGFA Men's 6-kg (12-lb) Line Class World Record for the species. Carter was fishing with IGFA Representative Patrick Brown at River Plate Dorados when this fish struck his spinner bait, and after recording the weight on the bank of the river, Gary and Patrick released the fish safely back into the river. Congratulations, Gary on another incredible World Record!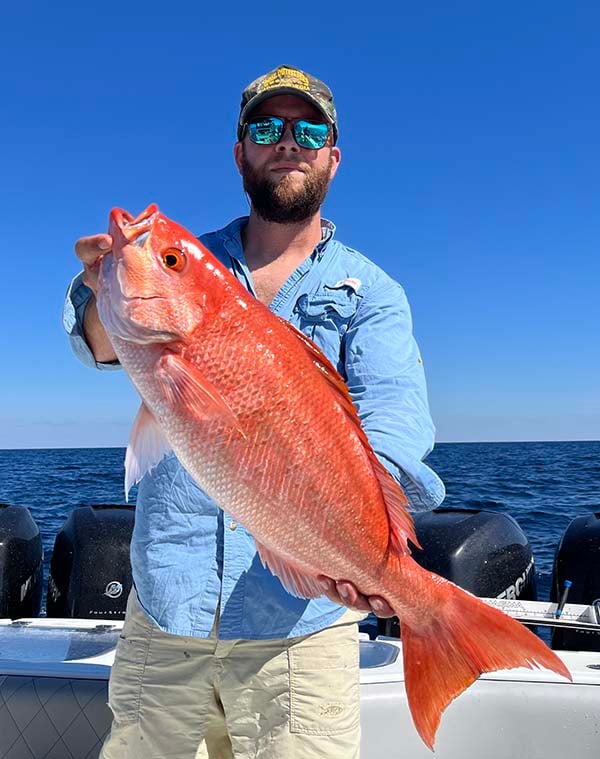 Felts' Vermilion Snapper
Jacob T. Felts was fishing in the Gulf of Mexico off Keaton Beach, Florida, USA, on October 7, 2022, when he landed this 4.20-kilogram (9-pound, 4-ounce) vermillion snapper to set the new IGFA All-Tackle World Record for the species. Felts was bottom fishing with cut squid aboard the Big Nasty captained by Brian Stone and needed only seven minutes to bring the fish on board. The previous All-Tackle record was caught in 1987 and weighed 3.26 kilograms (7 pounds, 3 ounces). Congratulations, Jacob on besting a 35-year-old record!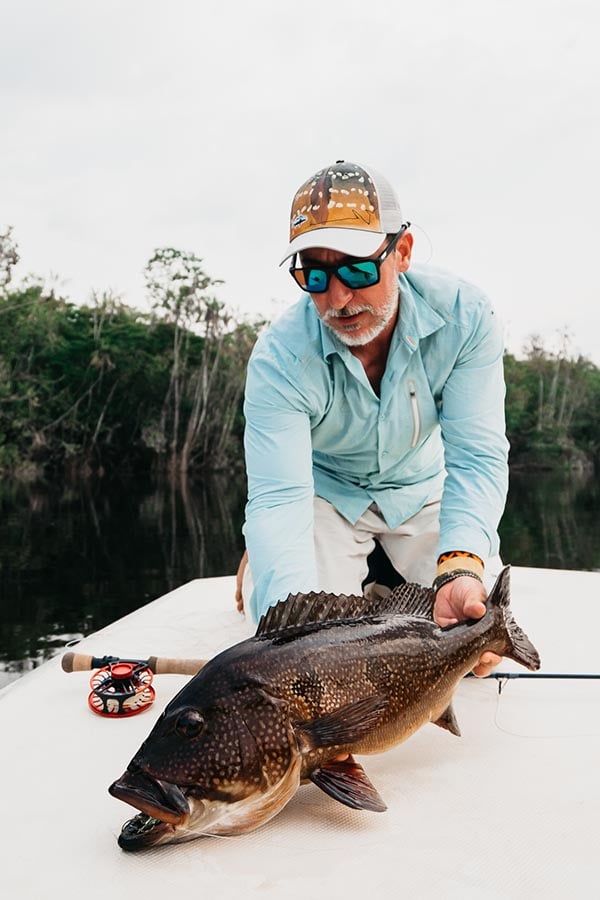 Salles' Orinoco Peacock
Rodrigo Salles of Untamed Angling was fishing the Rio Marie, Brazil, on August 24, 2022, when he landed this beautiful 62-centimeter Orinoco peacock, setting the IGFA All-Tackle Length Fly World Record for the species. Rodrigo was fishing with guide Rafael Marques and landed the peacock on a hand-tied streamer. After recording the measurements on his official IGFA Measuring Device, Salles released this fish safely. Congratulations Rodrigo on a beautiful fish and an impressive record!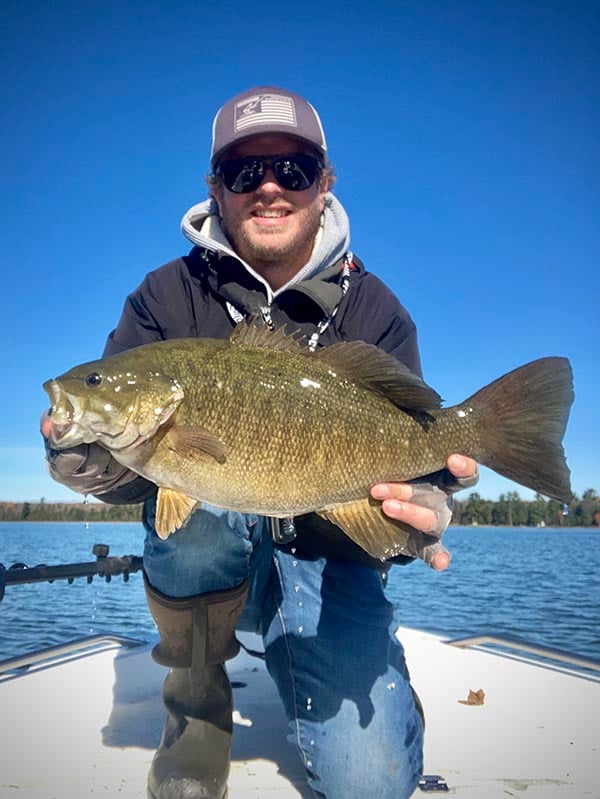 McCormack's Smallmouth Bass
Spencer Alan McCormack, who holds the IGFA Men's 6-kg (12-lb) Tippet Class World Record for smallmouth bass, tied his own record of 2.92 kilograms (6 pounds, 7 ounces) with a 2.95-kilogram (6-pound, 8-ounce) fish. Spencer was fishing on a lake in Emmet County, Michigan, USA, on October 27, 2022, when this smallie struck his fly. After returning to the ramp, he recorded the weight on his certified scale, snapped some photos, and released the fish safely. Congratulations, Spencer and keep the smallmouth records coming!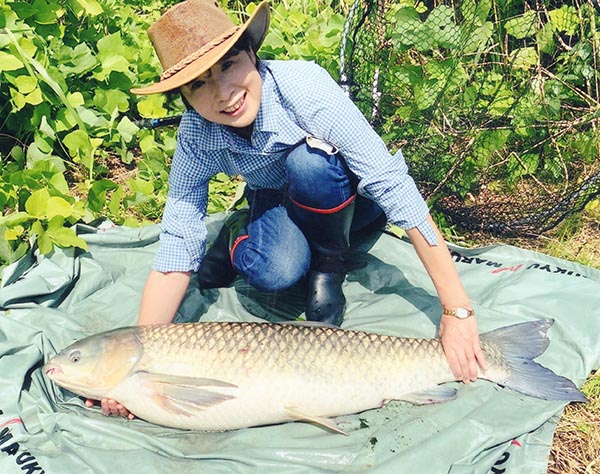 Okuyama's Grass Carp
Yukiyo Okuyama was fishing in Motoarakawa, Japan, on September 22, 2022, when she landed this 12.62-kilogram (27-pound, 13-ounce) grass carp, setting the IGFA Women's 8-kg (16-lb) Line Class World Record for the species. Okuyama landed the record carp after a seven-minute fight, and safely released the fish after properly documenting the catch. Yukiyo's grass carp nearly doubles the previous IGFA World Record of 6.58 kilograms (14 pounds, 8 ounces). Congratulations, Yukiyo on a great catch!