IGFA Passports to Fishing Update
The IGFA Passports to Fishing program was launched four years ago, and there are no signs of it slowing down! To date, this youth angling education program has reached nearly 20,000 children and families in 41 different countries around the world. As we celebrate this impressive milestone, here is an update on the program and how it is continuing to expand with the help of our supporters.

IGFA's Representative Gary Graham has spearheaded efforts and collaborations since 2019 to expand the program throughout Baja California and Baja California Sur in Mexico. In April, several events were held including the 1er Torneo Internacional Pesca Deportiva Bomberos Voluntarios in Cabo San Lucas through the Fund for the Protection of Marine Resources (FONMAR) and a Clínica de Pesca Deportiva Infantil in Mexicali, Baja California, that was provided by the Sport Fishing Club of the Baja California Peninsula, SEPESCA, and IGFA Representative Victor Hugo Mendez. The head of SEPESCA stressed that the objective of the clinic in Mexicali, in addition to promoting knowledge of sport fishing, seeks to teach girls and boys ethical principles and good practices for protection of marine resources and the environment. Later this month, IGFA Representative Clicerio Mercado will lead the 2do Torneo de Pesca Infantil "Día del Niño" in Puerto San Carlos, Baja California Sur, alongside the Sport Fishing Committee, FONMAR, and the Integral Port Administration (API).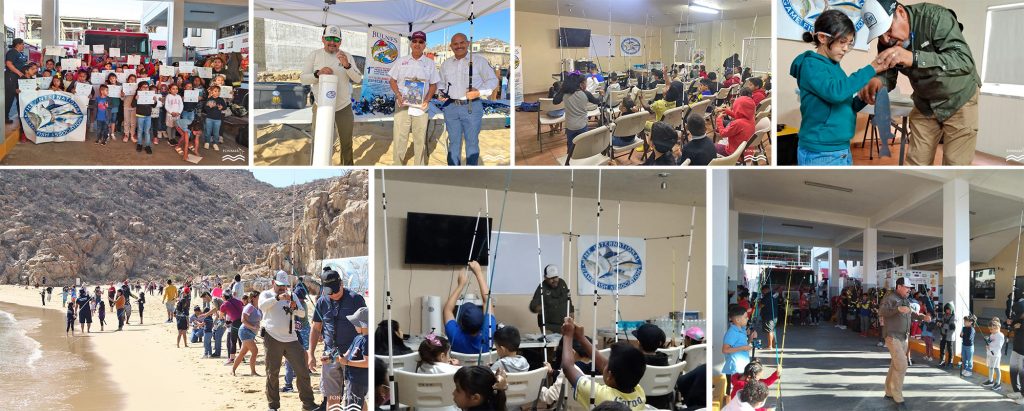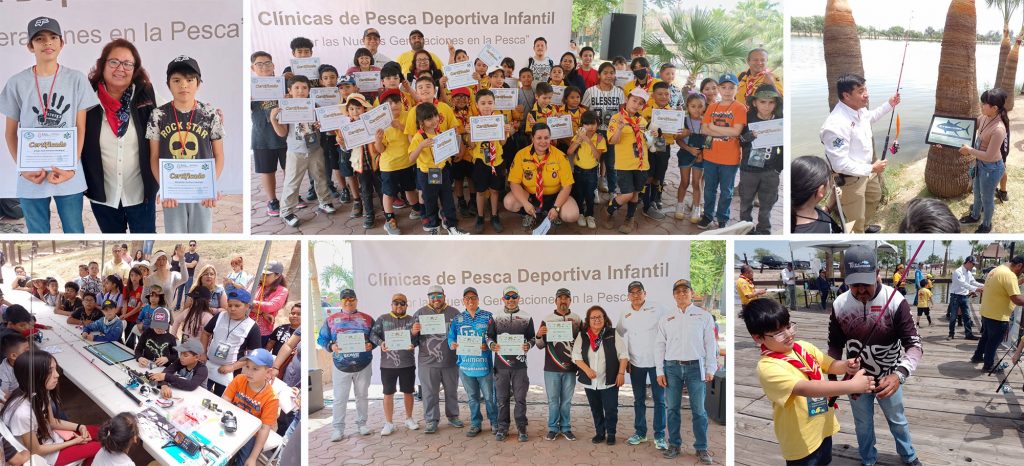 IGFA's angling education partner, Blue Fish Canada, with the support of Ontario Power Generation, will be hosting two "Get Ready for Fishing" sessions on Saturday, June 10, 2023. Geared towards youth and their families, each event will include five exploration stations, an outdoor casting range, and a Q/A session with expert anglers. Beginning in July, they will assist with the Ottawa Fish School again to host six weeks of summer camp sessions to teach students how to fish and be responsible stewards of the environment. Lawrence Gunther from Blue Fish Canada will provide sustainable fishing materials, pamphlets, and give lessons to students each week using the IGFA Passports to Fishing kit.

Also returning in the summer of 2023 is the Sea School at Club Nautico Rimini, an IGFA Fellow Club in Italy. Beginning in June, every Friday is dedicated to learning the basics of recreational fishing and ethical angling practices. The Sea School has been utilizing the Passports to Fishing kit since 2019 and has reached more than 1,000 children!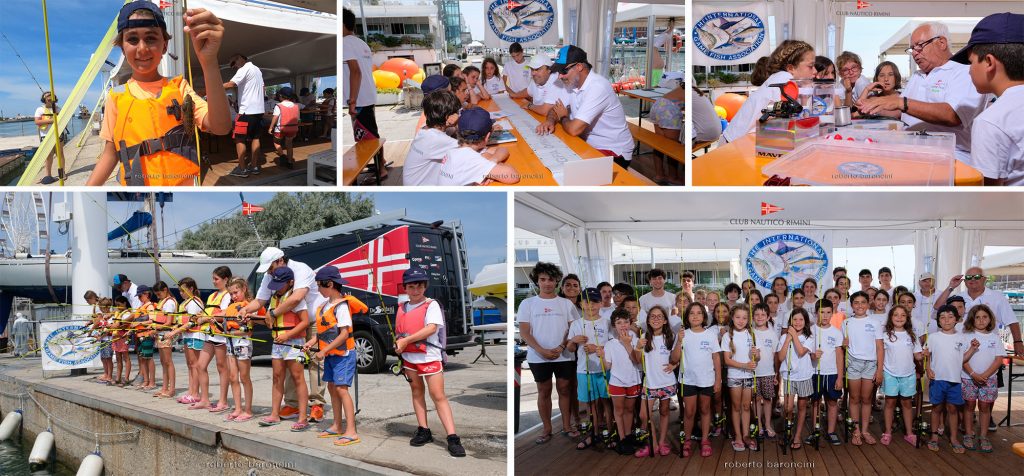 The IGFA Passports to Fishing program continues to be a major feature at Youth Angler Education Days during major USAngling events and world competitions. Featured in October 2022 during the World Black Bass Championships in Columbia, South Carolina, US, the IGFA Passports to Fishing stations will also be present in Cookeville, Tennessee, US, on June 10, 2023, for the Youth Angler Education Day of the 2023 Kayak Fishing World Championship.

In the first few months of 2023, five new countries have expressed interest in receiving a kit, and the IGFA Central American and Caribbean Council is also working on an effort to expand fishing clubs joining at the Benefactor Level and utilizing Passports to Fishing kits to teach youth at their clubs. Modified versions of the program are also under way to help expand the reach within the Boy Scouts of America, the IGFA Oceania Council, and for a new program focused on fly fishing education for youth.
As the IGFA Passports to Fishing program continues to grow, so does our relationship with product partners. New to the program in 2023 are Eagle Claw and FishBites. The IGFA is very thankful for the terminal tackle provided by Eagle Claw and the artificial baits provided by FishBites. Without the assistance of product from our industry partners, the IGFA would not be able to develop these kits and distribute them to our international network of supporters, but more importantly, we would not be able to reach as many children around the world and teach them how to fish.

The IGFA would like to thank the following supporters of the Passports to Fishing program, some who have supported this program since 2019, and if you are interested in donating to the program or receiving a kit to teach youth to fish in your community, please contact IGFA Education Director Lisa Morse at [email protected].
Lastly, thank you to the following program Supporters: