Newly Approved Slam & Trophy Fish Clubs
To see all newly approved IGFA Slams & Trophy Fish clubs since March, 2023 please view this PDF.
Pane's Offshore Grand Slam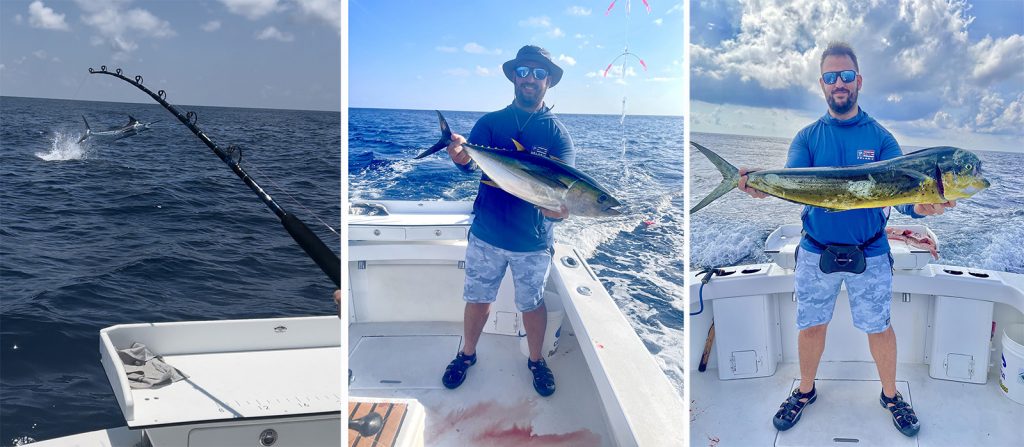 Michael Pane had an incredible day of offshore fishing in Quepos, Costa Rica last month. On March 20, 2023, Michael was fishing with captain Jeff Holiday of Bucket List Sportfishing when he landed an IGFA Offshore Grand Slam. He started off the morning with a yellowfin tuna and then followed it up with a dolphinfish. Later in the day Michael landed this beautiful Pacific blue marlin to complete his slam. Congratulations Michael on an incredible accomplishment!
Nichols' Trophy Fish Club Dolphinfish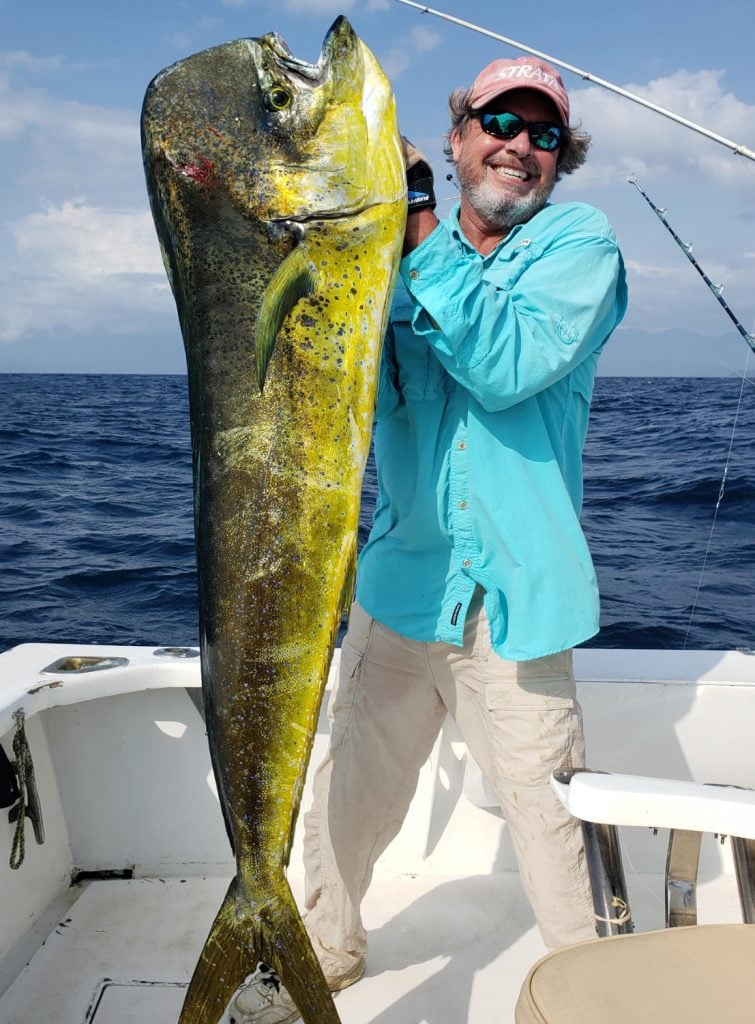 Scott Nichols was fishing Piñas Bay, Panama out of Tropic Star Lodge on February 3, 2023, when he landed this impressive 134-centimeter dolphinfish. With this fish, Scott Nichols has entered the IGFA Trophy Dolphinfish Club. Scott was on the last hour of his trip to Tropic Star when this dolphinfish struck a trolled bonita. The massive dolphinfish put on an incredible acrobatic display before Scott was able to bring the fish to the boat. After boating the fish, he was able to record the length on his Official IGFA Measuring Device. Congratulations, Scott on an impressive dolphinfish!