Explore the legacy of big game fishing for tuna off the coast of Southern California's picturesque Catalina Island in this new film produced by IGFA Partner, Rapala.
The history of big game fishing along the bay of California's Catalina Island is nothing short of legendary. Known as the birthplace of big game fishing, anglers travel far and wide for the chance to tangle with trophy-sized yellowfin tuna, bluefin tuna, calico bass and numerous other species that swim beneath the island's gleaming waters. The proud reputation of the location begs the question – who pioneered sport fishing in this unique place?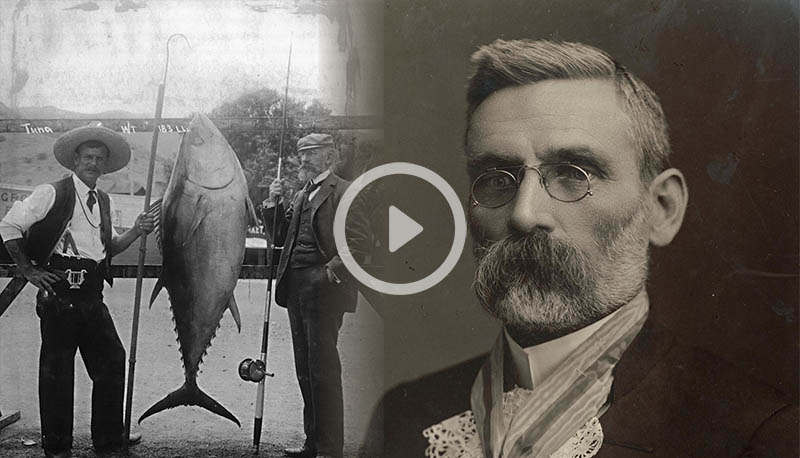 Big-game saltwater fishing was pioneered in 1898 by Charles Frederick Holder, who took a 183-pound (83-kg) bluefin tuna off Santa Catalina Island, located 22-miles off the coast of Southern California. A conservationist, naturalist, writer, and angler, Holder, a resident of Pasadena, California, founded the Avalon Tuna Club on Catalina Bay, considered the first big-game saltwater fishing club. Little did he know, this would spark what can only be described as a fiery passion in the decades to come of big-game saltwater anglers who would follow in Holder's footsteps.
Pacific Son, a new film by Rapala®, explores the modern-day successors of the legacy that Holder ignited more than 120 years ago, as well as the passion for the land and the sport that anglers still hold today. Are you ready to answer Holder's call to the sea?