Newly Approved Slam & Trophy Fish Clubs
To see all newly approved IGFA Slams & Trophy Fish clubs since April, 2023 please view this PDF.
Laura Russell's IGFA Billfish Royal Slam

Late last year Laura Russell set a goal of accomplishing an IGFA Billfish Royal Slam as quickly as possible. Russell completed that ambitious goal on April 25, 2023, in Tapachula, Mexico, when she landed a Pacific sailfish – the last of the nine species required for the IGFA Billfish Royal Slam. For something that takes most anglers a lifetime to accomplish, Laura completed her IGFA Billfish Royal Slam in an incredible 187 days. In the pursuit of her slam, Laura traveled to six different countries, fishing world-renowned billfish locations like Kona, Hawaii; Lizard Island, Australia; and Cap Cana in the Dominican Republic. While her impressive feat isn't the fastest on record, accomplishing the IGFA Billfish Royal Slam in less than a year is something very few anglers have achieved. Congratulations, Laura on an incredible achievement!
Tobia's Inshore Grand Slam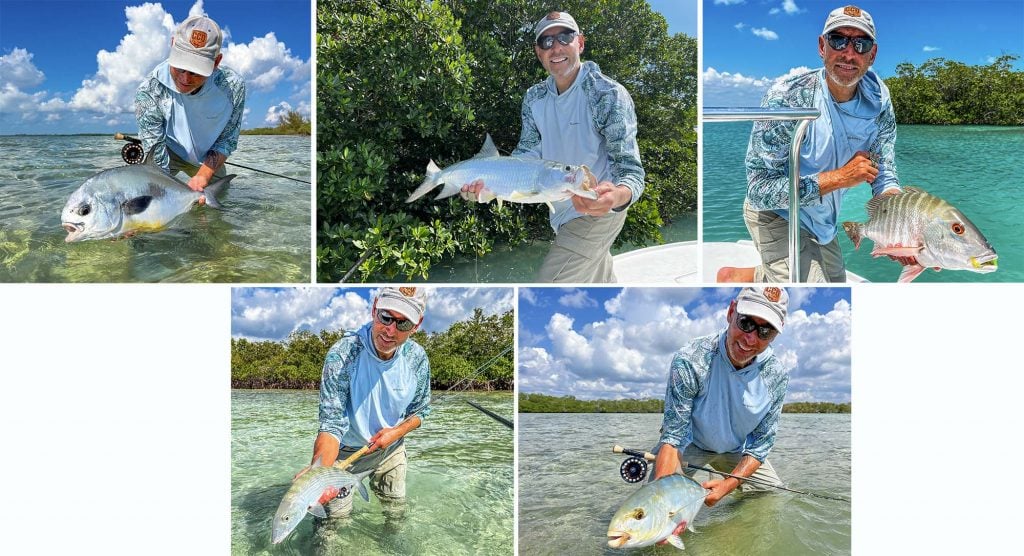 Vince Tobia had an amazing day of fishing on April 12, 2023, when he accomplished an IGFA Inshore Grand Slam on fly while fishing the flats of Cuba with guide Raidel Perez Almeidao aboard his skiff Georgiana. Tobia completed his slam by catching and releasing a tarpon, permit and bonefish, all on fly tackle. In addition to his IGFA Inshore Grand Slam, Vince also landed a mutton snapper and yellow jack on fly as well. Congratulations, Vince on your IGFA Inshore Grand Slam, and an amazing day of fly fishing!