Newly Approved IGFA World Records
To see all newly approved IGFA World Records since May, 2023, please click here.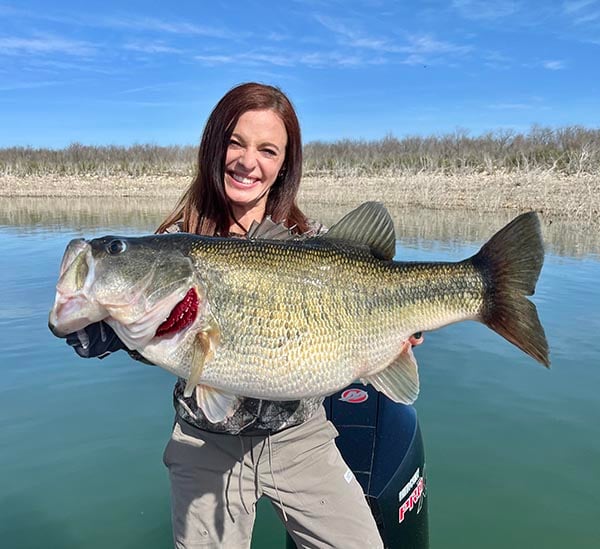 Powell's Largemouth Bass
Angler Lea Anne Powell was fishing O.H. Ivie Lake, Texas, US, on February 28, 2023, when she landed this impressive 5.44-kilogram (12-pound) largemouth bass. O.H. Ivie is known for producing bass exceeding the coveted 10-pound mark, and Lea Anne has added to that reputation with this beautiful fish. With this bass Lea Anne has set the new IGFA Women's 6-kg (12-lb) Line Class World Record for the species. Powell was fishing with Captain Dalton Smith and the record fish struck a white fluke on a jig head. Powell's fish tops the previous record by nearly three pounds!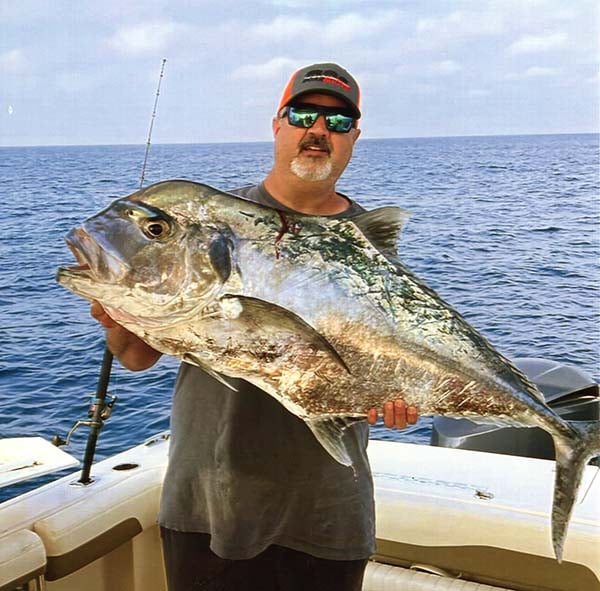 Wells' African Pompano
Robert Wells was fishing the Gulf of Mexico out of Sarasota, Florida, USA, on February 25, 2023, when he landed this 18.14-kilogram (40-pound) African pompano. Wells was fishing aboard the Tinker Belle captained by Tom Boyll when this African pompano struck his jig, and he was able to land the record fish after a 10-minute fight. Wells then returned to Marina Jacks, an IGFA Weigh Station, in Sarasota for an official weight on a certified scale. With this fish, Robert has set the IGFA Men's 37-kg (80-lb) Line Class World Record for the species.
Ronchi's Asp
On February 4, 2023, Luca Ronchi was fishing the Cardenas River in Italy when he landed this massive 5.90-kilogram (13-pound) asp, setting the IGFA Men's 4-kg (8-lb) Tippet Class Record for the species. Luca was casting a streamer fly when this fish struck and was able to land the record asp in five minutes. After capturing the necessary photos, weights, and measurements, the record asp was released safely back into the river. Asp (Leuciscus aspius) was introduced as a new species for line and tippet class records in 2015 and there are still several vacant records available for the species.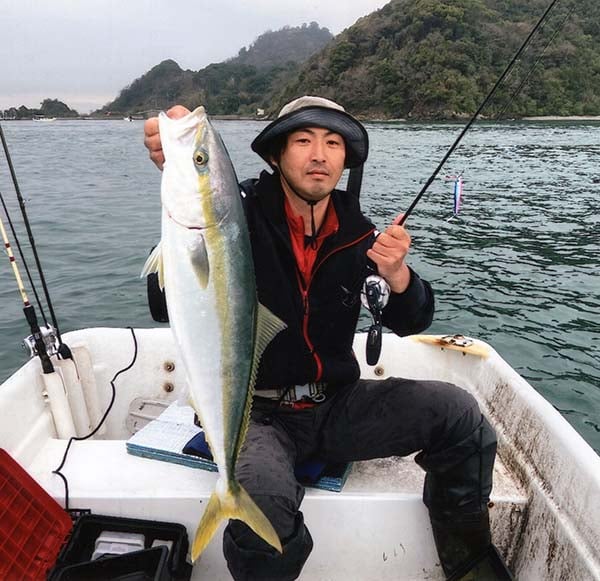 Tamura's buri (Japanese Amberjack)
On January 14, 2023, Koichi Tamura was fishing off the coast of Imabari, Japan, aboard an 11-foot vessel Tamura Maru, when he landed this buri (Japanese amberjack) on his light tackle outfit. The fish struck a metal jig and Tamura skillfully played the fish for more than 15 minutes before he could land it. Koichi then returned to Kameya, Japan, where he recorded the official weight at 3.61 kilograms (7 pounds, 15 ounces), large enough to set the new IGFA Men's 3-kg (6-lb) Line Class World Record for the species.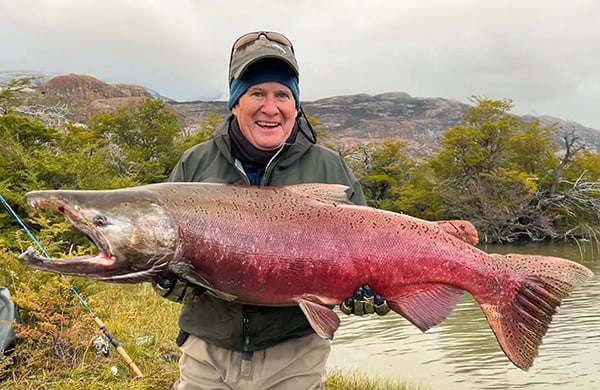 Schmid's Chinook Salmon
James Schmid was fishing the Caterina River in Argentina on March 3, 2023, when he landed this 113-centimeter Chinook salmon, setting the new IGFA All-Tackle Length World Record for the species. James was casting a spoon when this record fish struck, and he was able to land the salmon after a short fight. After recording the proper measurements on his official IGFA Measuring Device, he released the fish safely back into the river.