IGFA Central America & Caribbean Regional Council Meeting

On August 5, 2023, over 30 IGFA Trustees, Representatives, Captains, Clubs, Members, and guests from 11 different countries convened in Antigua, Guatemala, for the first IGFA Central America & Caribbean Regional Council meeting since the council's establishment in October 2019. The primary focus of the meeting was to solidify the council's action plan and determine how to effectively further the IGFA's mission in this region of the world.
IGFA Trustee and Council Chairman Nassim Joaquin Delbouis spearheaded the meeting discussions along with council chairs Jorge Sinibaldi, Ricardo Lefranc, Federico Hampl, and Mauricio Canahuati. Council officials encouraged attendees to be active participants in the council's upcoming 2023-2024 activities which include the following:
Conducting IGFA Passports to Fishing events in the region
The promotion of regional IGFA angler recognition programs
Assisting on IGFA conservation program fundraising campaigns
The translation of key IGFA marketing assets into Spanish
The expansion of the IGFA Representatives, Captains, and Clubs programs in countries with little or no IGFA presence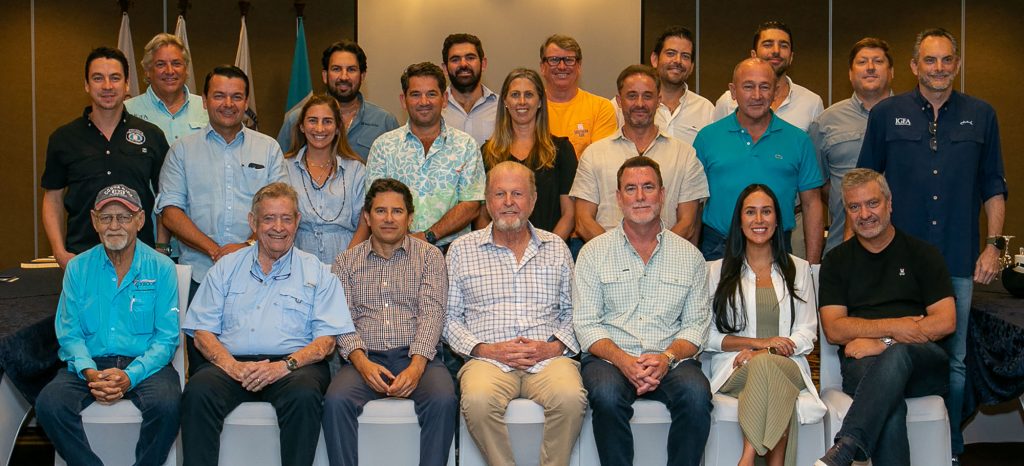 IGFA Chairman Roy Cronacher, IGFA President Jason Schratwieser, and IGFA Marketing Manager Andy Saldana were in attendance for the meeting and provided attendees with an update on the progress the IGFA is making against its three-year strategy. The IGFA would like to extend its sincere gratitude to our hosts at the Asociación Nacional de Pesca Deportiva de Guatemala (ANPD), Club Náutico de Guatemala, and our friends at Pacific Fins for their hospitality.