Newly Approved Slam & Trophy Fish Clubs
To see all newly approved IGFA Slams & Trophy Fish clubs since July, 2023 please view this PDF.
Peter and Michelle Lami's Trout Super Grand Slams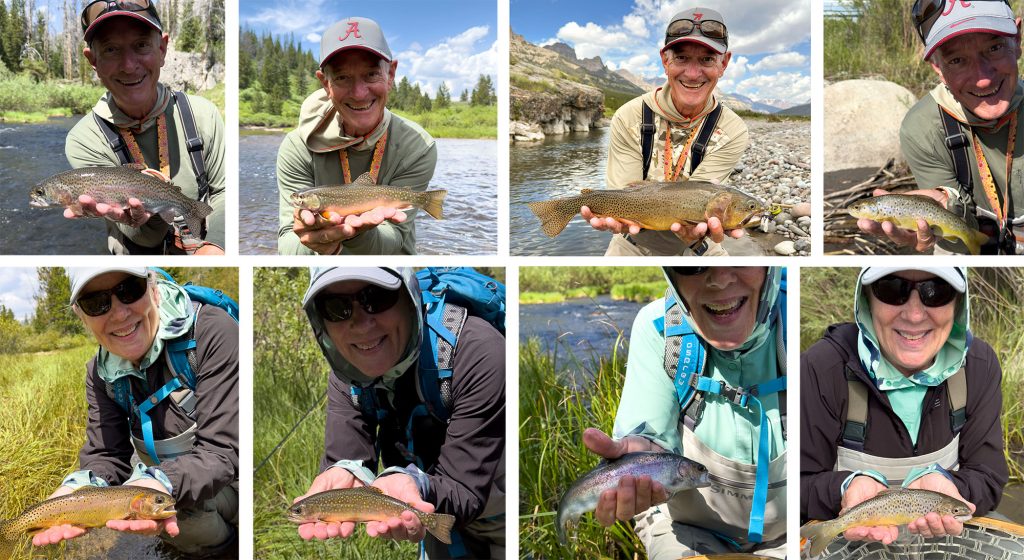 Peter and Michelle Lami set out on July 5, 2023, from Dubois, Wyoming, U.S., with the goal of landing Michelle an IGFA Trout Grand Slam. After visiting three separate locations, they accomplished their goal, and then some, with Michelle landing a brown, brook, cutthroat, and rainbow trout to earn an IGFA Trout Super Grand Slam on fly. With spirits high, Peter and Michelle hit the water once again on July 6, 2023, and this time it was Peter's turn to accomplish his own IGFA Trout Super Grand Slam on fly. Congratulations, to both Peter and Michelle on a fantastic two days of trout fishing!
Brendan Ludwig's Billfish Royal Slam

Brandan Ludwig recently completed his IGFA Billfish Royal Slam on June 30, 2023 with the catch and release of a Mediterranean spearfish that he caught off Mallorca, Spain. Brendan's quest toward his IGFA Billfish Royal Slam began nearly 10 years earlier with a striped marlin he caught while fishing off Cabo San Lucas, Mexico, in 2013. Brendan traveled to six different countries to complete this Royal Slam, landing his black marlin in Panama, a Pacific sailfish in Costa Rica, and an Atlantic blue marlin in Bermuda. Congratulations, Brendan on an amazing achievement!