IGFA Captains and Guides
South America Region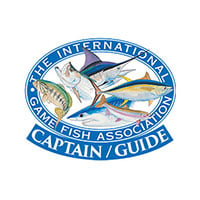 Gonzalo Castaño
[email protected]
Posada Paso de la Patria Av. Costanera y Av Dorado 3409 Paso De La Patria, Corrientes ARGENTINA
ARGENTINA
+54 379 449-4556
www.posadapasopatria.com.ar
Gonzalo Castaño runs fishing charters through Posada Paso Patria outfitters, located in Corrientes, Argentina. Castaño specializes in targeting golden dorado and sorubim on the Parana River.
Matias Jalil
[email protected]
Matias Jalil Excursiones de pesca en San Nicolas Doctor Alem 338, Pergamino 2700 Buenos Aires ARGENTINA
ARGENTINA
+54 9 2477 45-8710
In San Nicolas de los Arroyos we fish for Golden Dorado and other species out of the Parana River system, the largest river in Argentina which borders Buenos Aires and Entre Rios provinces at this point. Modern and efficient Carolina Skiff style boats are utilized as they provide ideal casting platforms. All our boats are equipped with Suzuki 90 HP 4T and minnkota bow mount engines. Our fishing expeditions are strictly catch and release.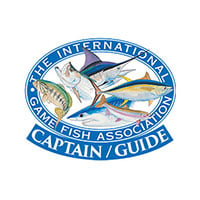 Thiago P. Felzen
[email protected]
Slow Down Florianopolis-SC BRAZIL
BRAZIL
+55 48 99190-4440
www.slowdown.com.br
Come fish Florianópolis/SC, Brazil. Lots of blue marlin action. We also have a huge variety of fish such as white marlin, sailfish, tuna, dorado, amberjack, grouper, etc. We offer various types of vessels. Come and enjoy the Brazilian waters.
Luis Rios
[email protected]
Calle Lima #212, Santa Patricia La Molina Lima 12, PERU
PERU
+51 1 3484197
www.enganchados.pe
Captain Luis Rios offers tailor-made fishing trips in Peru. Specializing in organizing expeditions to the Amazon rainforest for a variety of species including peacock bass, payara, giant catfish species, arawana, pacu and tarpon (sabalao), arapaima and highland expeditions targeting rainbow, brown and brook trout. For saltwater species such as flounder, Peruvian rock seabass he can also design expeditions from shore or kayak. Rios offers 15% discount to IGFA members.