Annual Appeal: Support the IGFA
For 80 years, the International Game Fish Association (IGFA) has worked tirelessly towards game fish conservation, and the promotion of responsible, ethical angling practices, through science, education, rulemaking, record keeping, and recognition of outstanding angling accomplishments. Donate to the IGFA today and you'll help us support:
Conservation

This year, we achieved authorization of deep-set buoy gear in the California swordfish fishery. This new gear greatly reduces bycatch of turtles, sharks, and other fish. 88% of the swordfish fetches nearly double the market price over swordfish caught with gill nets.
Education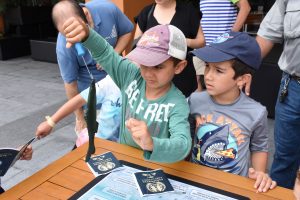 We taught 17,000 children around the world to fish responsibly and ethically with our signature Passports to Fishing Program.
We also established IGFA Day to celebrate conservation and ethical angling practices, and to encourage global participation in the sport. On June 7, 2019, more than 2,000 youth anglers in 11 counties participated in the inaugural event.
Billfish Research

We logged 17,926 nautical miles of billfish migration and deployed 19 satellite tags during the 2019 IGFA Great Marlin Race (IGMR). The IGMR has fundamentally changed the way that scientists, anglers, and policymakers understand billfish.
Angler Recognition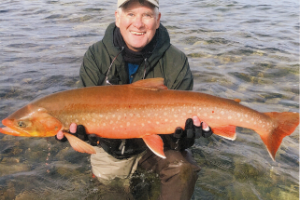 We received 369 World Records with 207 different species in 34 countries to date in 2019. Since 1939, the IGFA has recognized angling achievements to promote sport fishing and ethical angling. As well as maintaining records, we recognize outstanding accomplishments in the field of angling through:
The IGFA Fishing Hall of Fame;
Annual Awards;
Grand Slam Clubs;
Royal Slam Clubs;
Trophy Clubs; and
Catch Certificates.
Thank you for your support!