Lifetime Membership Offer
Show your commitment to productive science and ethical angling by becoming an IGFA Lifetime Member, with the convenience of not having to renew your IGFA dues year after year. You will receive all the benefits of membership for the rest of your life. For a limited time, you can choose between a Shimano Talica 20II two-speed level-wind conventional reel or a TwinPower 4000SW spinning reel. We will also send you two IGFA 80th anniversary logo YETI 20-ounce Ramblers, an IGFA anniversary logo PELAGIC Gear hat and a limited edition Guy Harvey lithograph, signed and personalized just for you by Dr. Guy Harvey!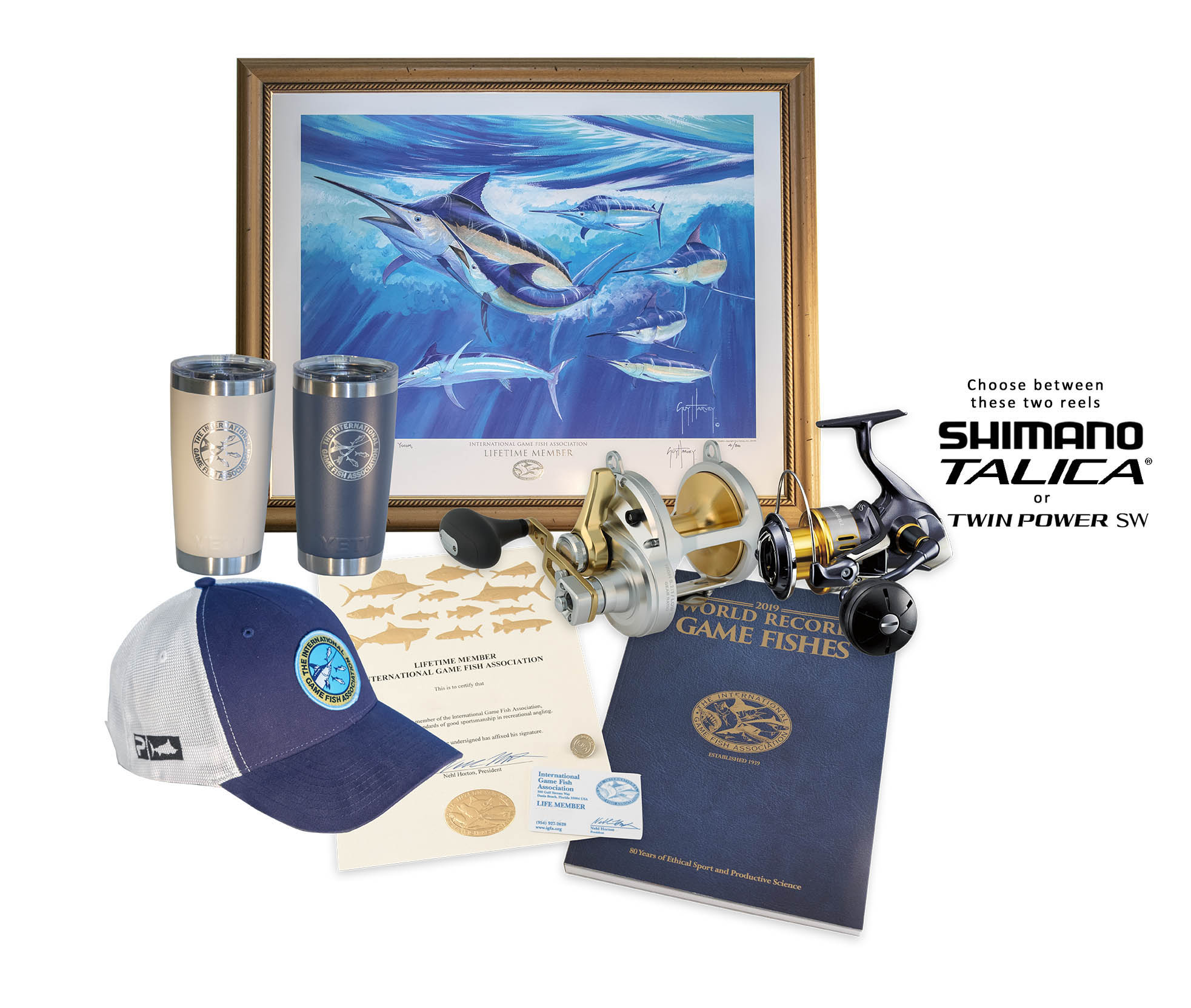 Shimano's Talica 20II is the pinnacle of the small lever drag two-speed market. It's designed from the ground up to be an excellent casting reel with an ultra-smooth and powerful drag system to handle long battles, plus features Shimano's HAGANE Body frame construction for added durability. This reel was purpose built to take advantage of modern braided line. The Talica 20II can tackle a variety of offshore fish from the football size tuna, to record setting class pelagic species. Maximum 30-pounds of drag and holds 1110 yards of 65-pound braided line.
The Twin Power 4000SW spinning reel fuses Shimano technology with overwhelming power, durability and reliability to tackle any situation in any condition. Within the reel, you will uncover Shimano's exclusive HAGANE reel design concept for the ability to fight big, powerful fish with confidence. Maximum drag is 25-pounds and holds 210 yards of 20-pound braided line.