Royal Slam Clubs
For purposes of the IGFA Royal Slam Clubs, a "Royal Slam" is defined as an individual angler catching, or catching and releasing, under IGFA rules the required species for each club during his or her lifetime.
Photos of the angler with the fish and/or the contact information of the captain, guide, or witness are required for catches.
To fill out a Royal Grand Slam application please click on the application image to the left.
Atlantic blue marlin, Pacific blue marlin, black marlin, white marlin, striped marlin, Atlantic sailfish, Pacific sailfish, swordfish, any species of spearfish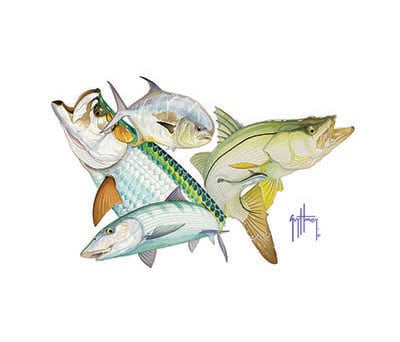 Inshore
Atlantic bonefish, Pacific bonefish, Atlantic snook, Pacific snook, Atlantic cubera snapper, Pacific cubera snapper, tarpon, permit, snubnose pompano, giant trevally, roosterfish, bluefin trevally, milkfish