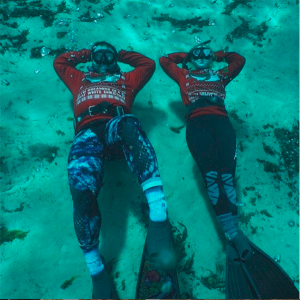 Special Events Coordinator
Originally form Minnesota, Michelle Andersen comes to IGFA from St. Petersburg, Florida where she led fundraising events for an environmental nonprofit, Tampa Bay Watch. Along with a BS in Biological Sciences from the University of South Florida, Andersen has a strong background in nonprofit events, conservation outreach, and marine field experience.
Andersen and her fiancé, enjoy anything that gets them out on the water whether it's paddle boarding, scuba diving, freediving, boating or fishing. However, one of Michelle's favorite activities is free-diving with hammerhead sharks in Bimini, The Bahamas.