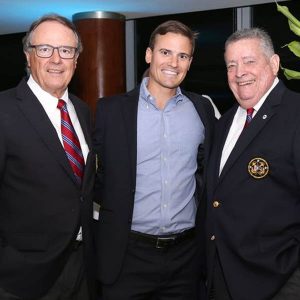 Ralph "Agie" Vicente
Ralph "Agie" Vicente of San Juan, Puerto Rico grew up on a dairy farm, became an enthusiastic angler as a youngster, and began work with the IGFA as the island's Representative in 1995.
Vicente is the Commodore of Club Nautico de San Juan which hosts the International Billfish Tournament-- one of the most prestigious in the Caribbean and a big supporter of IGFA's conservation and education programs.
Vicente has fished in tournaments throughout the Caribbean-- as well as the Bahamas, Mexico, Central and South America, and the U.S. where he actively promoted tag-and-release initiatives.
He has served as an officer of the Billfish Foundation; Puerto Rico Gamefish Association; Puerto Rico Light Tackle Association; Caribbean Forum; and the Virgin Islands Big Game Club.