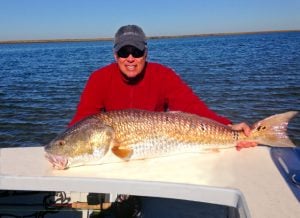 Robert Cunningham
Robert Cunningham grew up in a fishing family on the Alabama gulf coast where the Mobile River Delta, Mobile Bay and the Gulf of Mexico converge and offer a wide variety of angling experiences.
In 1965 at age 18 he enlisted in the United States Marine Corps, trained at Parris Island, and then went on to become an officer, a Marine Parachutist and a helicopter pilot. During his service in Vietnam, he flew over 300 combat missions before being seriously wounded during the 1968 Tet Offensive. After three months of hospitalization and rehabilitation in Japan, he returned to combat and flew another 200 plus missions. Among his decorations are the Distinguished Flying Cross, the Purple Heart, 29 Air Medals, the Combat Action Ribbon and two Presidential Unit Citations.
After his discharge in 1970, he completed college and law school with honors and began a 45-year career as a trial lawyer. He has been recognized by his peers as one of the top 100 trial lawyers in America.
His first IGFA world record in 1990 began a 30-year quest leading to 56 records in freshwater, saltwater, inshore and offshore on both conventional and fly tackle. Ten of these records remain undefeated after twenty or more years. For the last twenty years he has pursued a world record tarpon on fly, falling short, but coming close. He is the author of Chasing Records: An Anglers Quest (New York, New York.: Skyhorse Publishing, 2012).
He and his wife of fifty-two years, Joanna, reside on the Eastern Shore of Mobile Bay in Daphne, Alabama.