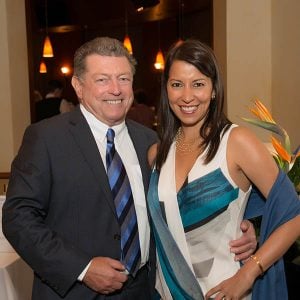 Tim Choate
Ardent angler, entrepreneur and conservationist Tim Choate was a world pioneer in the use of circle hooks to enhance the survival of released billfish--even before the tackle's success rate was proven scientifically.  A co-founder and first director of the Billfish Foundation, Choate encouraged governments and conservation groups to validate recreational fishing's contributions to tourism, pointing out the higher value of sport fishing over commercial harvest.
In 2012, Choate was awarded the prestigious Frank Johnson Trophy for Personal Achievement in the Advancement of Big Game Sport Fishing by Guy Harvey Outpost.  In 2013, he received the IGFA Conservation Award for his key role in passage of the Billfish Conservation Act of 2012 which outlawed commercial sales of marlin and sailfish in the continental U.S.
Choate serves as chairman of Wild Oceans-- the oldest saltwater fishing conservation group in the U.S.
Says fellow IGFA Hall of Famer Dr. Guy Harvey:  "Every marlin angler today owes a debt of gratitude to Tim for his tireless work to protect billfish from irresponsible fishing practices."