Newly Approved Slam & Trophy Fish Clubs
To see all newly approved IGFA Slams & Trophy Fish clubs since April 21, 2019 please view this PDF.

Chadwick Summers' Bass Royal Slams
Bass angler-extraordinaire, Chadwick Summers completed not one, but two IGFA Bass Royal Slams consisting of largemouth, smallmouth, spotted, rock, striped, white, whiterock and shoal bass. His double slam started with a spotted and a whiterock bass caught in Missouri in July 2015. Summers completed his Royal Slams with his second shoal bass, which was caught in Alabama on May 14, 2019. To date, Chadwick has accomplished a total of six Bass Royal Slams, two Bass Super Grand Slams and 12 Bass Grand Slams!

Nick Hart's Inshore Grand Slam
UK angler, Nick Hart recently joined the IGFA Inshore Grand Slam Club with a bonefish, tarpon and permit that he caught on April 26, 2019. Hart caught his slam fishing the fabled waters of Ascension Bay, Mexico off Punta Allen. Remember, that the IGFA has recently expanded its IGFA Inshore Grand Slam Club to include 13 species of fish, which gives anglers around the world the opportunity to catch an IGFA Grand Slam, Super Grand Slam, Fantasy Slam or Royal Slam. To learn more about the expansion of the IGFA Inshore Grand Slam Clubs visit here.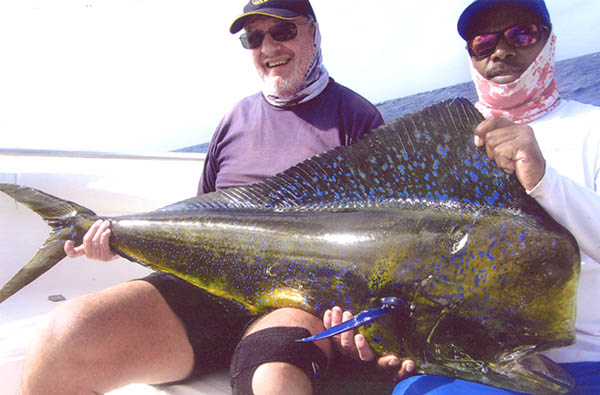 Kevin Behren's Trophy Dolphin
Kevin Behrens is the newest member of the IGFA's Trophy Dolphinfish club with a 137-centimeter dolphin that he caught while fishing in Vanuatu on May 8, 2019. Behrens' captain spotted a school of dolphinfish and lured them close to the boat using a hookless small live tuna as a teaser. Kevin then pitched a hooked tuna strip to catch his trophy fish.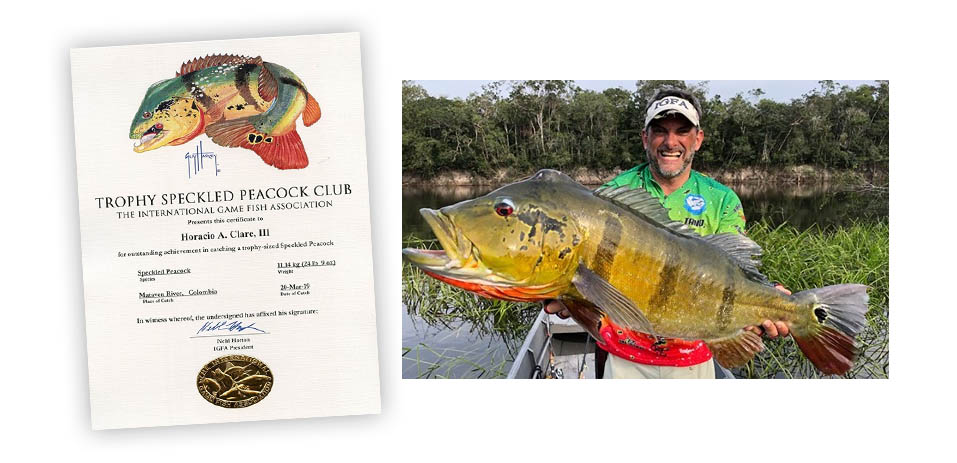 Horacio Clare's Trophy Peacock Bass
Horacio Clare, III recently accomplished his second IGFA Trophy Peacock Bass catch with a very respectable 11.16-kilogram (24-pound 9-ounce) speckled peacock that he caught fishing the Mataven River in Columbia. In addition to his two Trophy Peacock Bass catches, Clare also is a member of the IGFA's Trophy Dolphinfish and 10 Pound Largemouth Bass Clubs.