Teaching Florida's Youth to Fish Responsibly and Ethically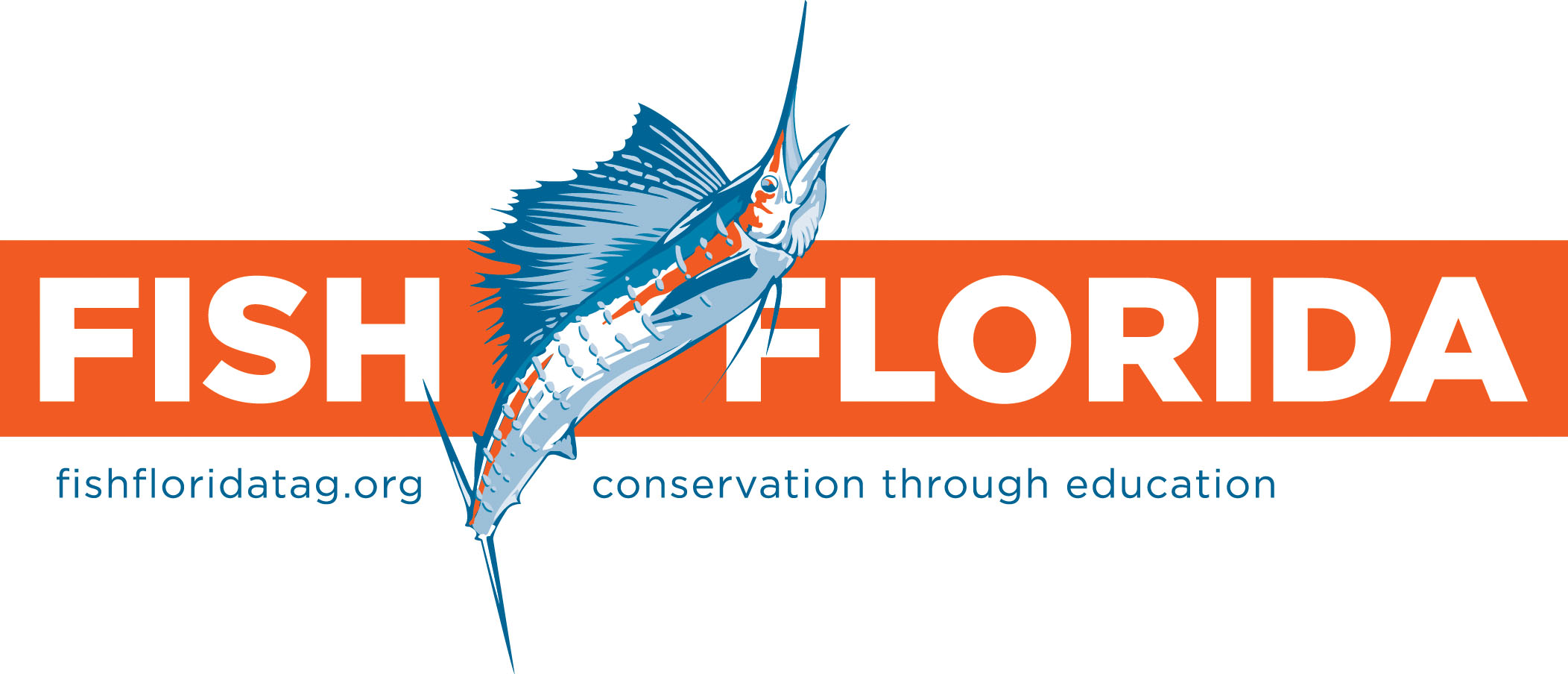 Over the past decade, the IGFA has educated thousands of Florida youth, thanks to grant funds and equipment donations from Fish Florida. Fish Florida is an organization that supports the efforts of non-profits and educational institutions to teach and promote responsible angling. Their goal is to build public awareness for the protection of marine fisheries and coastal habitats, particularly among Florida's younger generations.

IGFA's Passports to Fishing program at PELAGIC Gear's Stuart location
In October, IGFA teamed up with IGFA Partner PELAGIC Gear in Stuart, Florida, to teach the basics of fishing tackle, knot tying, and fish identification along with other fun, family-friendly activities during the event. Pelagic Gear Special Events Coordinator Tony DiGiulian stated, "Pelagic Gear was proud to partner with the IGFA during the first Family Fun Day at their new Stuart Florida Super Store. The future of fishing is in the hands of our children, and our efforts to educate them about sport fishing conservation issues is more important than ever."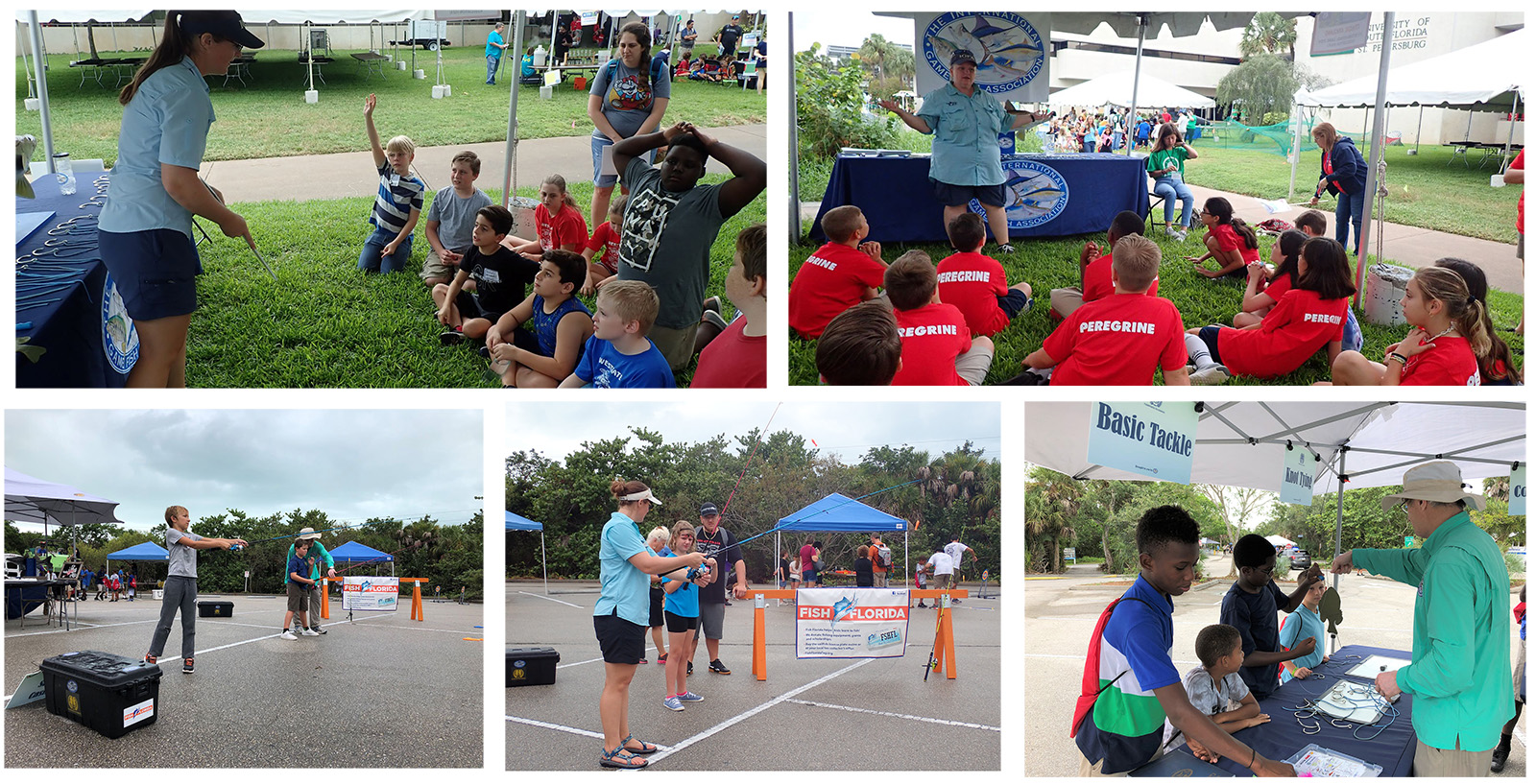 IGFA at the Saint Petersburg Science Festival and in Sanibel with with IGFA Representative Jan Forszpaniak who helped out as a volunteer
In October, IGFA traveled to the west coast of Florida for two community events in Saint Petersburg and Sanibel. These two locations are prime fishing destinations with many aspiring young local anglers. Kids were taught how to be ethical anglers and practiced their casting. "It was gratifying to see children as young as six-years-old significantly improve their casting with open-faced spinning reels," said IGFA's Youth Education Manager, Lisa Morse. "I noticed many parents were proud of the angling progression their children made so quickly," she added. "I saw many future world record holders among the participants, and it was encouraging to see so many young women getting involved," said IGFA Representative Jan Forszpaniak, who attended the event as a volunteer instructor.

Miami Country Day School on the Reward Fishing Fleet
The IGFA worked with the Reward Fishing Fleet to educate a group of middle school students in Miami, FL, about the importance of preserving our natural resources, while taking them fishing in the Gulf Stream and putting their newly acquired skills to the test. When asked how it felt to catch her very first fish, Daniela responded, "When I was reeling the fish in, it was so hard at first, but then I figured it out, and it felt so good. It made me happy!" Captain Wayne Conn reiterated the importance of educating young anglers on ethical angling practices.
"A sustainable fishery is what the next generation needs, and if we don't teach these kids how to manage the resource, whether it's following the local harvest limits or keeping the water clean, then we can't expect our sport to survive."

Pictured in the center photo from left to right: Nicholas and Brandon Rothhaar (IGFA volunteers), Carmen Rodriguez (IGFA Volunteer and former Camp Counselor), Heather Harkavy (IGFA World Record Holder), Lisa Morse (IGFA Youth Education Manager), Austin Gonzalez and Jan Grzyb (IGFA Volunteers), Joanna Olczyk (IGFA Youth Angling Instructor), and Jeff Harkavy (IGFA Representative)
In late October the IGFA provided a Passports to Fishing clinic for the SOS Children's Village of Coconut Creek, FL, that helps children each year through alternative care, family strengthening, education and empowerment. For many of the children, this was their first time picking up a rod and reel and some were lucky enough to catch their very first fish. "I hope to really inspire these kids to enjoy fishing and believe that they can achieve anything they decide to do in life," said Elmer Pillon, Director of Health Rehab.
In 2019, as part of the Teach 100,000 Kids to Fish Initiative, the IGFA and its network of supporters have taught nearly 3,000 kids in Florida and over 18,000 kids globally. Both the IGFA and Fish Florida will continue the shared mission to promote ethical angling practices and the protection of our fisheries. You can help Fish Florida help us! Purchase a Fish Florida Sailfish specialty license plate tag. Non-Florida residents can also help the IGFA by donating to the IGFA's mission.