Newly Approved IGFA World Records
To see all newly approved IGFA World Records since December, 2019 please view this PDF.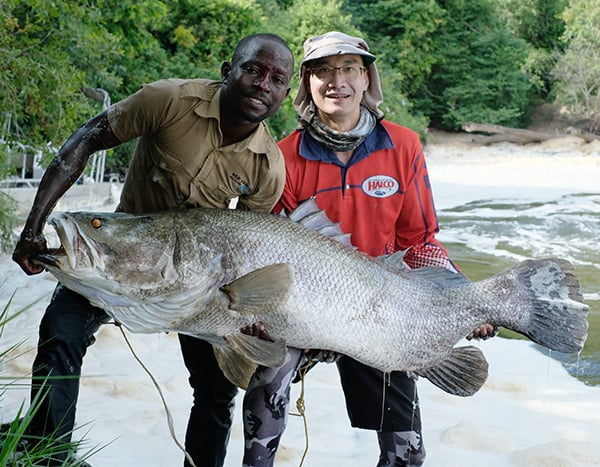 Tan's Nile Perch
IGFA Representative Christopher Tan of Malaysia caught-and-released this incredible 146-centimeter Nile perch to set the new IGFA All-Tackle Length World Record. In early August 2019, Tan was casting a Halco Laser Pro 190 in Murchison Falls, Uganda, and landed the record fish after a 10-minute fight. Tan measured the fish, snapped a few pictures, and quickly released it alive to set his 11th IGFA World Record.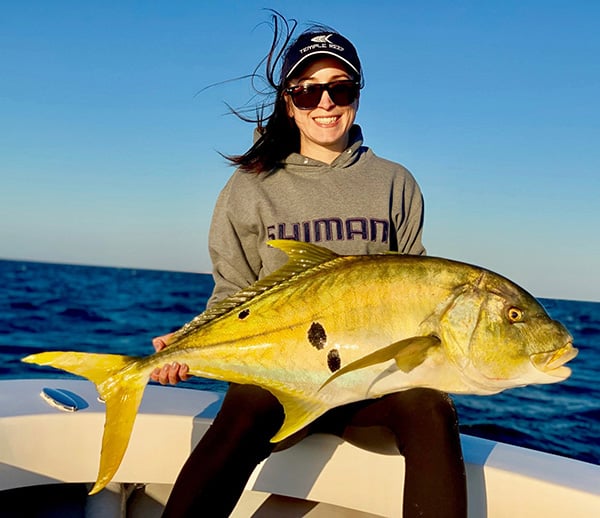 Pitman's Golden Trevally
Aussie angler Sahra Pitman has been on a roll to close out 2019 after setting her fourth IGFA World Record in the past year. Pitman caught this beautiful 12.25-kilogram (27-pound, 1-ounce) golden trevally to set the new IGFA Women's 6-kg (12 lb) Line Class World Record while fishing in Shark Bay, Western Australia. The record fish hit a McCarthy soft plastic she had been throwing and put up a 20-minute fight prior to being landed. Congratulations to Sahra, as this catch is currently the largest Line Class record of any received for golden trevally.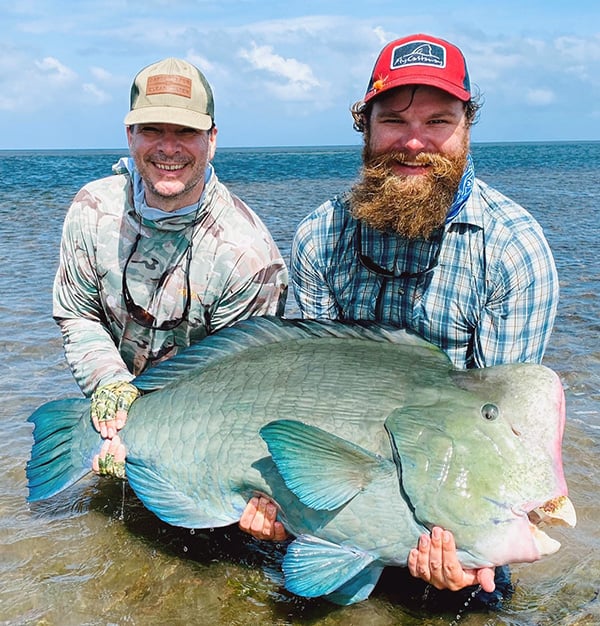 Weeks' Green Humphead Parrotfish
Mark Weeks set the bar high with the first green humphead parrotfish submitted for an IGFA All-Tackle World Record, with this massive 46.35-kilogram (102-pound, 3-ounce) fish he caught-and-released while fly fishing the flats of Providence, Seychelles. The record parrotfish sucked up a crab-pattern fly and took off across the flat, weaving in and out of coral heads. After an intense 30-minute fight, Weeks and guide Brendan Becker quickly weighed the fish and released it to fight another day. Congratulations to the team on an awesome record.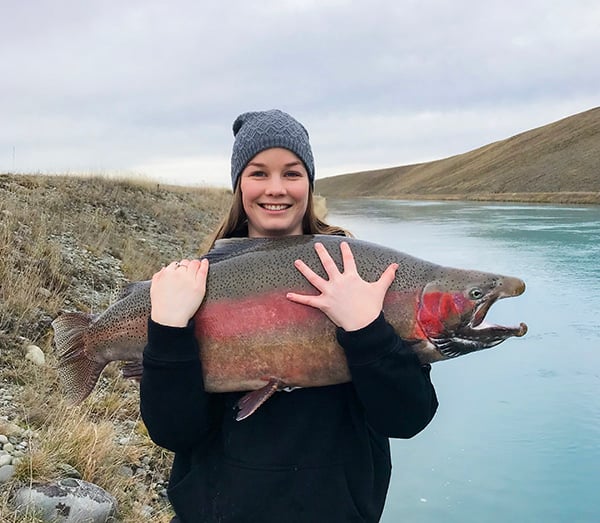 Allum's Rainbow Trout
Emily Allum caught-and-released this impressive 13.30-kilogram (29-pound, 5-ounce) rainbow trout to set the new IGFA Women's 4-kg (8 lb) Line Class World Record. Allum was casting a Glo Bug in the Tekapo Canal, New Zealand, and fought the record trout for 10-minutes prior to weighing and releasing it. As if that wasn't impressive enough, this was the biggest of four rainbow trout records Allum caught on this trip. Congratulations, Emily, on your first four IGFA World Records!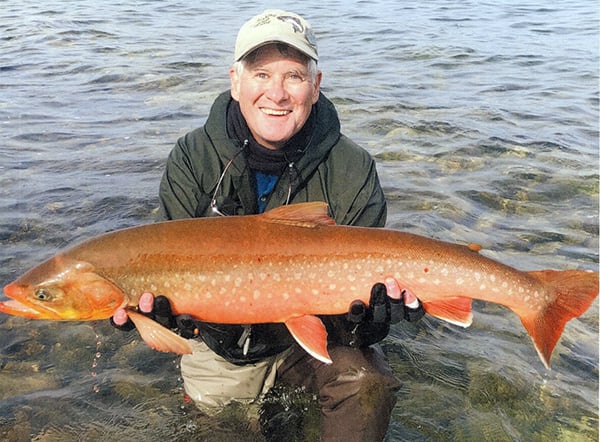 James Schmid recently accomplished his goal of setting the new IGFA All-Tackle Length World Record for Arctic char with this gorgeous 93-centimeter fish. James had been casting a Vibrax Blue Fox spinner in the Red Belly Lake, Victoria Island, Canada, when he hooked into the record fish. After an 8-minute fight, James quickly took the required measurement and released the fish. This char beat the previous record by 3-cm and secured James his 10th IGFA World Record.