IGFA Adds Five Members to its Board of Trustees
The IGFA recently announced the addition of five new members to organization's Board of Trustees. During the annual IGFA Board of Trustees meeting held on January 25, 2020, the following individuals were unanimously appointed to the IGFA Board of Trustees: Robert Cunningham, Mark Davis, Juan Pablo Gozio, Amanda Sabin and Johan Zietsman.
The IGFA Board of Trustees is responsible for setting the goals and policies of the association, and ensuring that its strategies, programs and initiatives fulfill the vision and mission of the organization. Drawn from across the global recreational angling community, the IGFA Board of Trustees includes business leaders and passionate anglers who have materially contributed to the advancement of ethical, conservation-based sport fishing.
"The addition of these five individuals to the IGFA Board of Trustees signifies the IGFA's continued dedication to fulfilling our mission on an international level," said IGFA Chairman Charles Duncan, III. "Each of these five new trustees bring added value, balance and international perspective to the IGFA Board of Trustees. I am confident they will help us better accomplish the mission of the IGFA for years to come."
The appointment of these five individuals increases the total number of the IGFA Board of Trustees to 19. Listed below is additional information on the five individuals recently appointed to the IGFA Board of Trustees: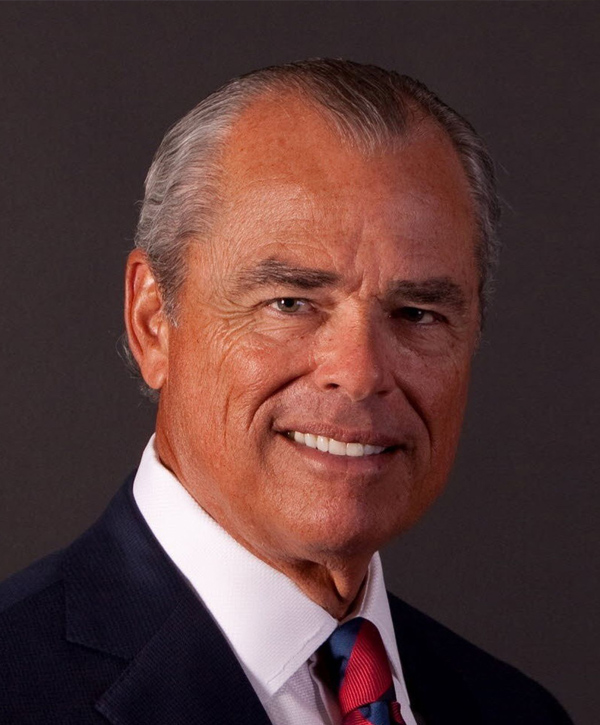 Robert Cunningham
Robert T. Cunningham grew up in a fishing family on the Alabama gulf coast where the Mobile River Delta, Mobile Bay and the Gulf of Mexico converge and offer a wide variety of angling experiences.
In 1965 at age 18 he enlisted in the United States Marine Corps, trained at Parris Island, and then went on to become an officer, a Marine Parachutist and a helicopter pilot. During his service in Vietnam, he flew over 300 combat missions before being seriously wounded during the 1968 Tet Offensive. After three months of hospitalization and rehabilitation in Japan, he returned to combat and flew another 200 plus missions. Among his decorations are the Distinguished Flying Cross, the Purple Heart, 29 Air Medals, the Combat Action Ribbon and two Presidential Unit Citations.
After his discharge in 1970, he completed college and law school with honors and began a 45-year career as a trial lawyer. He has been recognized by his peers as one of the top 100 trial lawyers in America.
His first IGFA world record in 1990 began a 30-year quest leading to 59 records in freshwater, saltwater, inshore and offshore on both conventional and fly tackle. For 20 years, he has pursued a world record tarpon on fly with no success. He is the author of Chasing Records: An Anglers Quest (New York, New York.: Skyhorse Publishing, 2012).
He and his wife of fifty years, Joanna, reside on the Eastern Shore of Mobile Bay in Daphne, Alabama.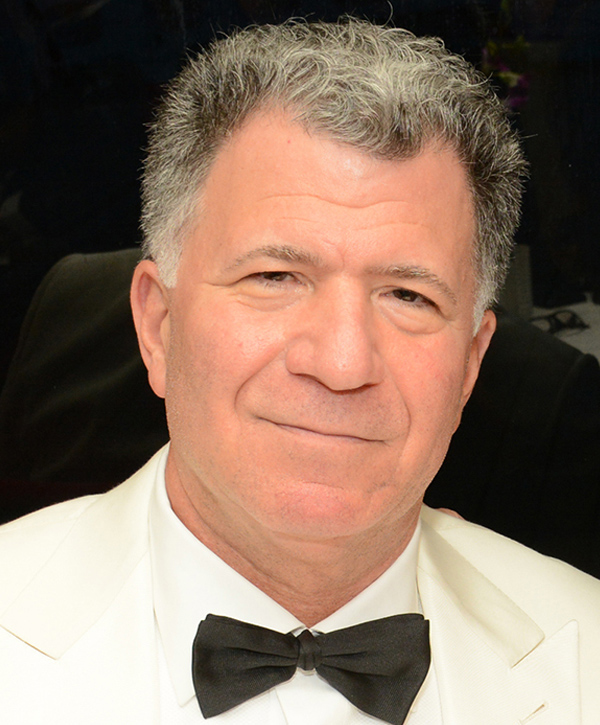 Mark Davis
No one in the history of the IGFA has achieved more Billfish Royal Slams than Mark Davis, who accomplished the incredible feat of catching all of the world's billfish species seventeen times. Over the past four decades, Davis has been pursuing the world's premier big game species in iconic destinations including the Great Barrier Reef for black marlin; New Zealand for swordfish; Nova Scotia for giant bluefin tuna; and Madeira, Venezuela and Kona for big blue marlin.
In addition to his unprecedented number of billfish slams, Davis has also released blue marlin and bluefin tuna estimated at over 1,000-pounds and has landed swordfish over 600 pounds.
Thirteen years ago, Davis purchased the Sea Genie II-- a beautiful 39-foot Rybovich based out of Kona, Hawaii. Under the guidance and expertise of renowned Captain Gene Vanderhoek – the only captain ever to record four grander Pacific blue marlin---- Davis has transformed the Sea Genie II operation into the top tag-and-release blue marlin and spearfish boat in the Pacific.
Amid all of his achievements and contributions to big game angling, Davis' most valued accomplishments have been introducing his family to the joys of big game fishing and leading each of them to accomplish their own Billfish Royal Slams.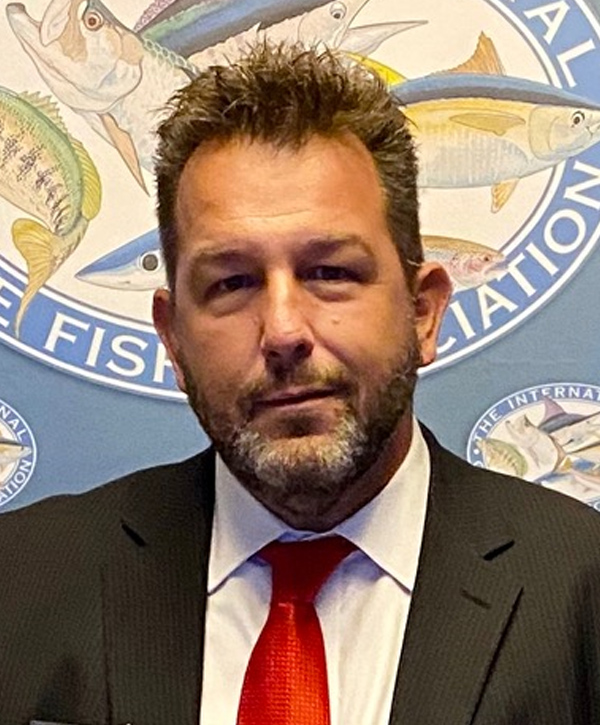 Juan Pablo Gozio
Juan Pablo Gozio's first fishing memory was at age three fly-fishing with his father on a lake in the Patagonia region of Argentina, where he recalls spending hours imitating his father's technique with an old radio antenna, a small piece of monofilament and a hookless fly, day-dreaming of catching his first trout.
At age 30 Gozio was named the President of the Argentine Fly-Fishing Association, one of the most prestigious fishing clubs in the nation. In his role as President, Gozio developed and launched the first catch-and-release regulations for golden dorado in Argentina. In 2010, he founded the Argentine Lure Fishing Association where he still serves as President. Committed to the promotion of the sport in Argentina, Gozio has published multiple articles in prestigious national and international fishing magazines, and for the past five years he has been an organizer of multiple fishing seminars which have attracted hundreds of anglers from all over South America.
Gozio is a six-time golden dorado fly-fishing champion and a four-time fly casting national champion for Argentina. He holds the Argentine record in distance casting since 2009 with a 44.17-meter cast. In recent years he started chasing IGFA records and has achieved two IGFA World Records for trahira and golden dorado on 1-kg (2-lb) tippet.
After a 20-year career working with multinational oil and gas companies and spending a few years teaching at the University of Buenos Aires, Gozio decided to pursue a new career aligned with his passion for fishing. In 2009, he founded TECH TACKLE, a tackle company where he spearheads the design of rods and lures.
Gozio is a Lifetime Member of the IGFA and in 2013 he was appointed as the IGFA Representative for Argentina. While serving IGFA as a Representative, Gozio's primary focus was to promote the conservation of his beloved golden dorado, and other game fish, by educating local anglers, captains and guides on the importance of ethical angling practices and proper fish handling.
As the IGFA prepares to launch a new signature research initiative focused on golden dorado, Gozio has volunteered to help facilitate this project in Argentina and surrounding countries. Additionally, Gozio has volunteered to help spearhead the establishment of the IGFA South America Regional Council, which he now chairs, by hosting the initial meeting to be held in Buenos Aires in April, 2019.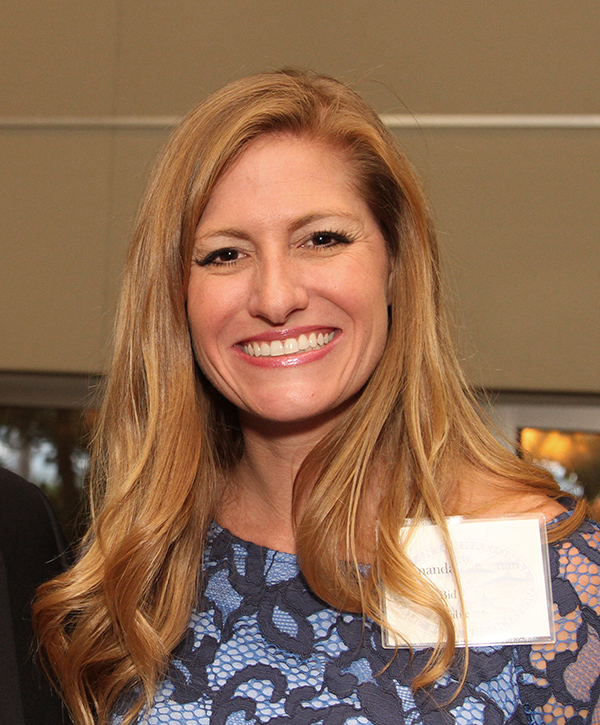 Amanda Sabin
Amanda Sabin of Ormond Beach, Florida, owes her love of fishing to her father who introduced her to the sport as a toddler and taught her the value of conservation and stewardship for both the resource and the sport throughout her life. That dedication to conservation led Sabin to start her career at Costa Sunglasses where she now serves as the Senior Brand and Community Manager. A University of Florida alum, she received her B.A. in Business and her Master's degree in International Business. She is an IGFA Lifetime Member, a Donor Society Member and has an IGFA Billfish Royal Slam to her credit. She enjoys traveling the world in pursuit of the next fishing adventure with her husband Rob and their 1-year-old son RJ.
Amanda's passion for offshore fishing pushed her to lead the successful resurrection of the prestigious Cat Cay Tuna Tournament in 2013. She also produced Bluefin on the Line, a film showcasing the history of the Merritt family and bluefin tuna fishing in Cat Cay and its ties to the IGFA. She is a member of the Costa C1 Tournament Fishing Team where she realized a need to promote tournament fishing to a wider audience of female anglers and subsequently created the Reinas de Costa, an all-female sailfish team to empower fellow females to follow their passions through fishing.
Amanda is also a board member of the Perryman Family Foundation that supports the promotion of conservation and education to young anglers.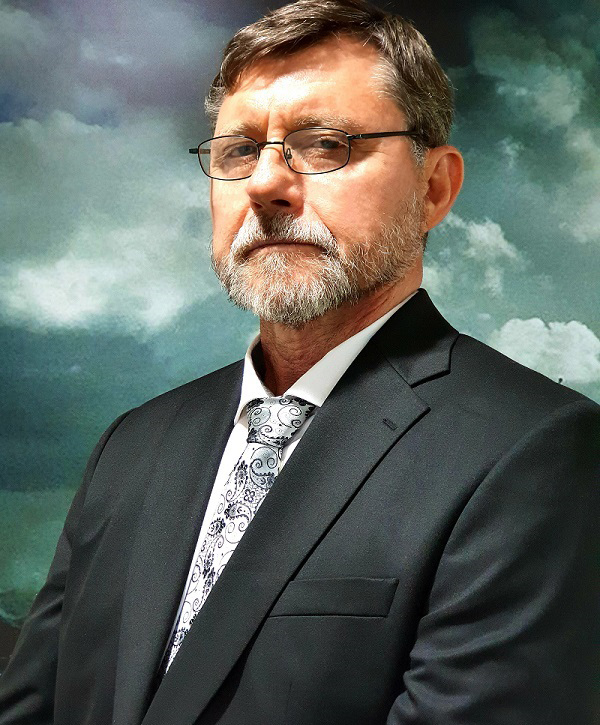 Johan Zietsman
Prior to being elected to the IGFA Board of Trustees in January 2020, Johan Zietsman served as an IGFA Representative in Ghana, Africa for 20 years. He began fishing at age five and has fished for a wide range of fresh and saltwater species from all across the globe. Since 1990, he has competed in numerous professional billfish and International Light Tackle Tournament Association (ILLTA) tournaments globally, and became a Masters Invitational Tournament angler in 1998. Zietsman pioneered Blue Marlin Fishing Charters off Ghana, Africa that made global headlines with 950 blue marlin released with an average weight of 500 pounds over five years with an average of two boats fishing at a time.
Zietsman a former Naval Officer, served as a South African diplomat across Africa for 16 years. After resigning, he entered real estate investment and developed shopping malls, casinos, and offshore oil and gas support service companies.
Zietsman has caught both blue and black grander marlin and 25 marlin over 800 pounds. He has written multiple articles on blue marlin and tuna fishing for the IGFA World Record Game Fishes book. As Trustee he is committed to help establish the IGFA's Africa Regional Councils to promote ethical sport fishing and the conservation of marine resources.