Newly Approved IGFA World Records
To see all newly approved IGFA World Records since February 2020, please view this PDF.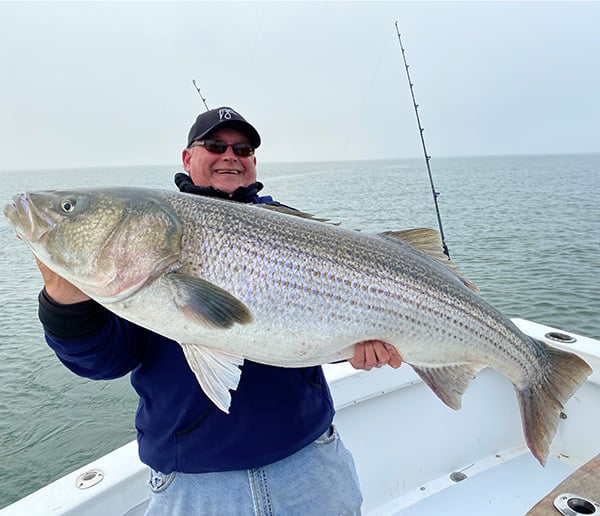 Foster's Striped Bass
Mark Alexander Foster started 2020 off on a hot note breaking the IGFA All-Tackle Length Record for striped bass not once, but twice, within a week's time. On January 7, he caught-and-released a 122-centimeter striper, then followed it up with this 124-centimeter fish, measured to the fork in the tail, a week later. Both fish were caught trolling live eels off Cape Charles, Virginia. Congratulations to Alex on his first and second IGFA World Records.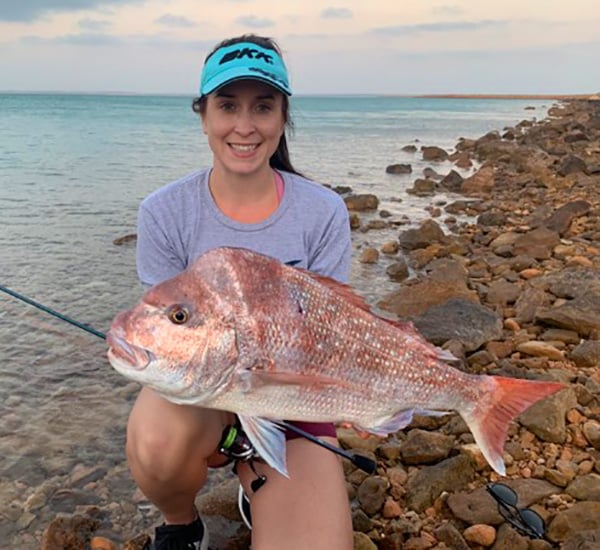 Miller's Squirefish
Sahra Miller continues to impress by setting the new IGFA Women's 1-kg (2 lb) Line Class World Record with this beautiful 5.15-kilogram (11-pound, 6-ounce) snapper (squirefish) she caught fishing the shoreline of Shark Bay, Western Australia. She played the record catch for an incredible 1.5-hours after it hit a McCarthy Plastic she was using. Catching this record from shore is a true testament to her patience and skill as an angler.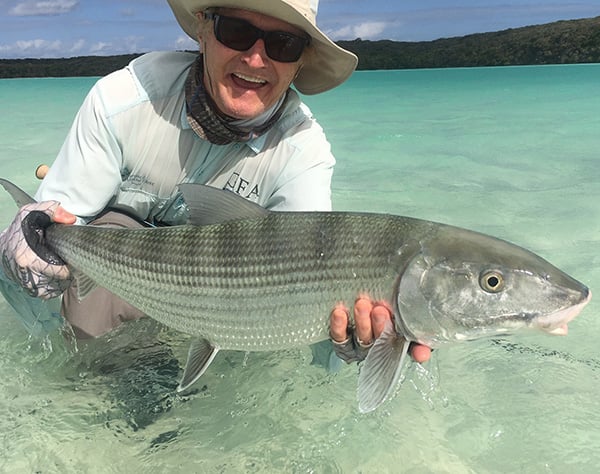 Forszpaniak's Bonefish
Jan Forszpaniak is no stranger to IGFA World Records, however, this is one he will certainly never forget. Jan caught-and-released this massive 5.9-kilogram (13-pound) Pacific bonefish to set the new IGFA Men's 8-kg (16 pound) Tippet Class World Record. He was fly fishing in Isle of Pines, New Caledonia, and landed the record bonefish after a 29-minute fight. Congratulations to Forszpaniak, on a truly world-class bonefish.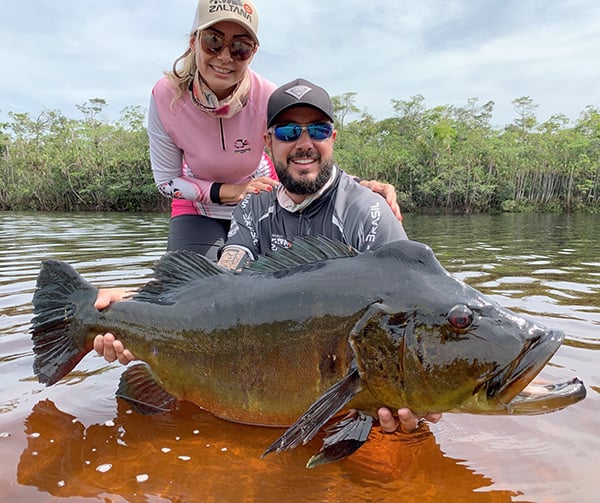 Methner's Speckled Peacock
Lucas Methner is now the fifth person holding a tie for the IGFA All-Tackle Length Record after he caught-and-released this stunning 90-centimeter speckled peacock. Lucas was throwing a propeller lure in the Uneuixi River, Brazil, and landed his first IGFA World Record after a 5-minute fight. Who will be the first to land a 92-centimeter fish and knock all five names off the list?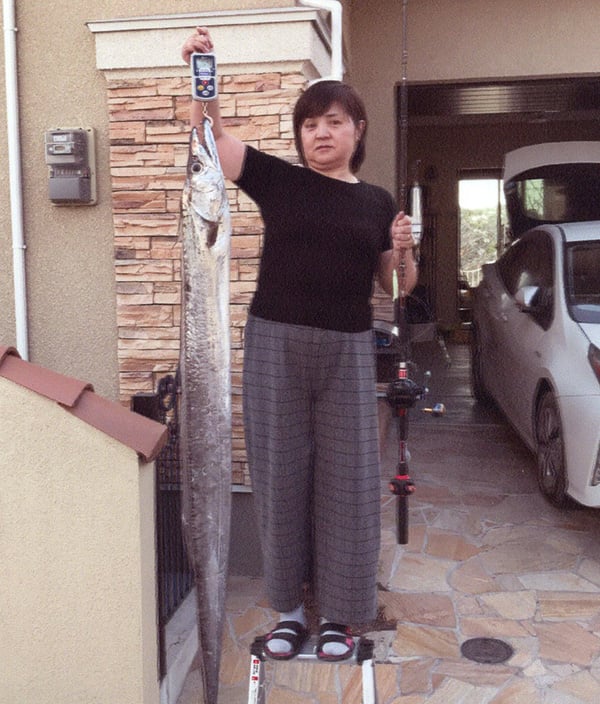 Yonezawa's Largehead Hairtail
It's always a good sign when you need to bring out the ladder to get a picture of your record catch. Japanese angler, Kazuyo Yonezawa, set the IGFA All-Tackle World Record with this 4.64-kilogram (10-pound, 3-ounce) largehead hairtail (Trichiurus lepturus). Kazuyo was bottom fishing with cut mackerel in Takasu, Kagoshima, Japan, and earned her first IGFA World Record with this catch.