EdgeWater Boats Joins IGFA Boat Builders for Billfish Coalition
Working with industry leaders to ensure the future of billfish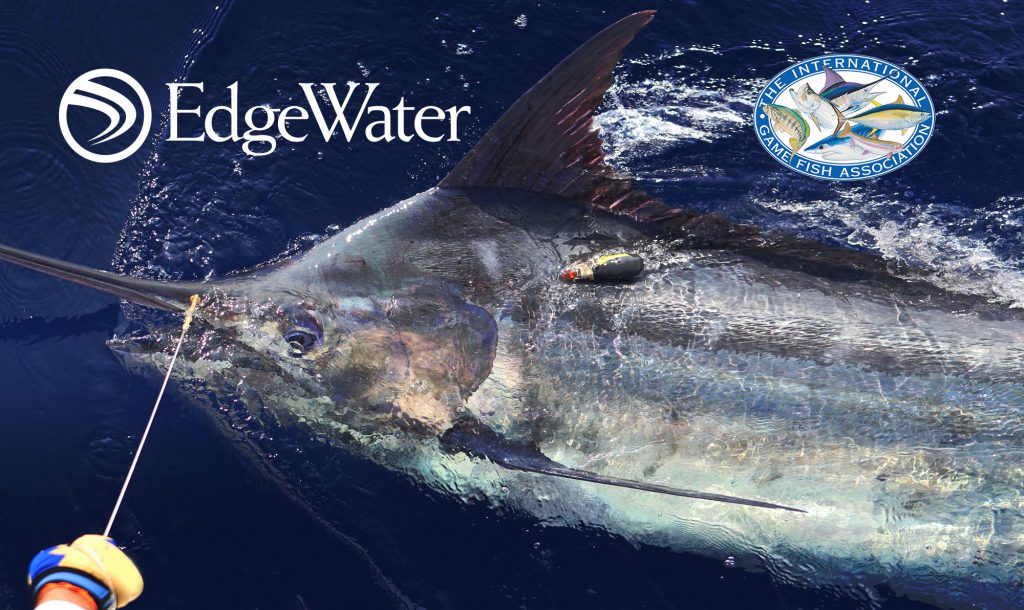 The International Game Fish Association (IGFA) recently announced that EdgeWater Boats is the newest member of the IGFA's Boat Builders for Billfish Coalition. Launched in late 2019, the IGFA's Boat Builders for Billfish Coalition is an industry-led alliance created to generate support for the IGFA's efforts in billfish research and advocacy, specifically the IGFA Great Marlin Race (IGMR), the world's most extensive satellite tagging program for billfish.
"Manufacturers of sport fishing vessels provide anglers around the world with the necessary tools to target the most iconic game fish in the ocean – billfish," said IGFA President Jason Schratwieser. "We are very excited to have EdgeWater Boats join the coalition and help us continue our research and advocacy to ensure the future of these incredible game fish."
The IGFA established the Boat Builders for Billfish Coalition to create a secure future for billfish and the anglers that pursue them, through the IGMR. EdgeWater Boats joins Release Boatworks and Contender Boats in the coalition.
"At EdgeWater, we understand the importance of protecting our resources for future generations to enjoy," said EdgeWater Senior Marketing Manager Chris Balogh. "That is why we are excited to join the IGFA's Boat Builders for Billfish Coalition, and to support the IGFA's important work through the IGMR to protect billfish around the world. The initiatives that lie within the coalition are meaningful. They support the direct research of how we can observe and possibly adapt our fishing of these legendary species. It's a warranted pursuit. Without it, the species could lead down an uncertain path."
For the past twenty-five years, EdgeWater has developed some of the marine industry's most advanced structural designs for center console and crossover (dual console) boats. Headquartered on the east coast of Florida, sport fishing is in EdgeWater's DNA. Like the anglers that fish on their boats, EdgeWater is also committed to protecting our fisheries and our waters for future generations to enjoy.
To learn more about the Boat Builders for Billfish Coalition, and the benefits associated with joining, please contact Jack Vitek, IGFA Marketing Director & Chief of Staff, at [email protected]. Follow EdgeWater Boats on social media @edgewaterboats and find them online at ewboats.com.