IGFA to Sponsor the Fish Art Contest
The IGFA is excited to announce a new partnership with the 2021-2022 Wildlife Forever Art of Conservation® Fish Art Contest, a program connecting youth to nature and science, while introducing them to the joys of fishing and the importance of aquatic conservation. Beginning September 1, 2021, the contest is open to all youth in grades K-12 (ages 5-18) who have until March 31, 2022, to submit their artwork.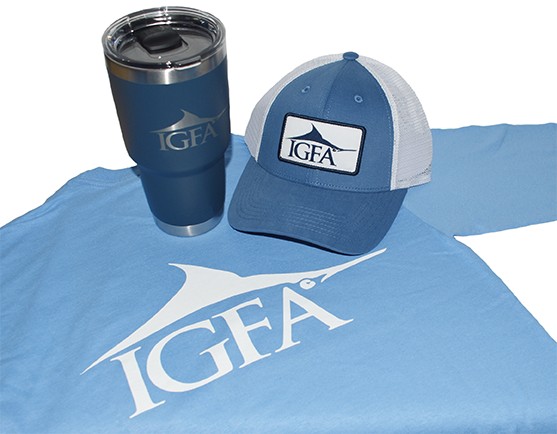 This year's Fish Art Contest will feature the "IGFA Conservation Award," where students must focus their artwork on billfish and their conservation needs. This award corresponds with one of the IGFA's major conservation programs, the IGFA Great Marlin Race (IGMR), the world's largest citizen science satellite tagging project for billfish. Youth in grades K-12 can compete showing their knowledge gained through research and learning the important role billfish play in ocean ecosystems. Students will also learn about sportfishing and the opportunity it creates for hands on learning and productive citizen science. The winner of the 2022 IGFA Conservation Award will receive a prize package featuring custom YETI products displaying the IGFA's marlin logo and international recognition and promotion though the IGFA publications.

The award-winning Fish Art Contest has been inspiring youth and teaching aquatic conservation education for 24 years. Last year, nearly 5,400 entries were received from students in 47 countries. As a growing international art and writing competition, the IGFA is excited to become part of this effort to continue educating and inspiring the next generation of ethical and conservation-minded anglers.
To learn more about the Fish Art Contest or if you have a student interested in submitting a piece of art, please visit: https://www.wildlifeforever.org/home/state-fish-art/. Students, learn more about the IGFA Great Marlin Race and start creating your billfish today!
Link for IGFA great Marlin Race: https://igfa.org/the-great-marlin-race/