IGFA Adds Three Members to its Board of Trustees
February 23, 2023
The International Game Fish Association (IGFA) is proud to announce the addition of three new members to the organization's Board of Trustees. During the annual IGFA Board of Trustees meeting held on January 27, 2023, Chris Schorn, Mohamed M. Kaddah and Ricardo Solá Tanca were unanimously appointed, bringing the total number of trustees to 29.
Representing the worldwide recreational angling community, the IGFA Board of Trustees includes prominent conservationists, business leaders, and passionate anglers who have a vested interest in the future of sport fishing. The IGFA Board of Trustees is responsible for overseeing the goals and policies of the association and ensuring that its strategies, programs and initiatives promote the IGFA's mission and vision.
"As a global organization, we recognize the importance of having diverse perspectives and experiences on the IGFA Board. These three individuals bring with them a wealth of knowledge and unique expertise from key regions around the world," said IGFA Chairman Roy W. Cronacher Jr. "We are confident that these new additions will strengthen our board and enable us to better serve recreational anglers and fisheries around the world, driving continued growth for the IGFA and the sport we love."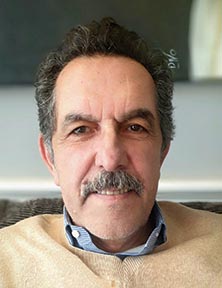 Mohamed M. Kaddah, Egypt
Mohamed Kaddah is from Maadi Cairo, Egypt. He Studied at Ècole des Frères in Cairo and graduated from the Faculty of Agriculture in Cairo University. He and his father were some of the first participants in the Egyptian Angling Federation in the early 1980s. Mohamed attended most of the Egyptian Angling Federation competitions and won many Egyptian championships. He was elected chairman of the Egyptian Angling Federation in 2012, where he organizes many tournaments and competitions. He was an early proponent of catch and release fishing and is passionate about introducing the next generation of anglers to fishing.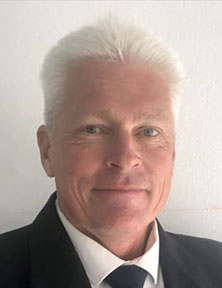 Chris Schorn, South Africa
Having been involved in deep sea fishing most of his life, Chris Schorn has been a member of the Plettenberg Bay Angling Association since 2000 and later served as Chairman for seven years. He was the association's representative on the Southern Cape Deep Sea Angling Association (SCDSAA) Committee, a regional member for the South African Deep Sea Angling Association (SADSAA), one of the most prominent recreational fishing organizations in the country. Chris also served as Chairman of SCDSAA for five years, and today he serves as President of SADSAA. Along with his interests in angling, Chris is also involved on a voluntary basis with the South African National Parks as an Honorary Ranger.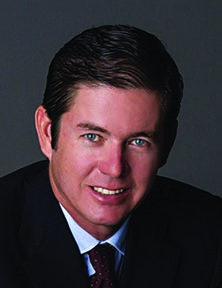 Ricardo Solá Tanca, Ecuador
Ricardo Solá Tanca became hooked on fishing after catching his very first snook at age 10. At 36 pounds and 8 ounces, it remains the largest snook he ever caught. He shares his passion for fishing with his wife and three kids; the entire family are proud IGFA World Record holders, which Sola considers one of the greatest achievements of his fishing career. Sola is a proud member of the Salinas Yacht Club where he has held various executive positions. As an IGFA Trustee his goal is to continue to expand his youth education efforts, and to work with the Ecuadorian government on fisheries conservation.