IGFA Captains and Guides
Asia Region
Captain Phil offers fishing in tropical paradiese on a remoted private Island in Mentawai. This isolated group of islands located about 120km south of West Sumatra and consists mostly of tropical rainforest. UNESCO designated the Mentawai as "one of Indonesia's most unique cultural and ecological assets." These isolated islands are very unexplored in terms of fishing and are one of the rare places where catching large predatory fish is regularly possible. Mentawai Game Fish, is the only one certified fishing charter in Indonesia. We share the exclusive offer for fishermen and fisherwomen to join a fantastic fishing trip around the Mentawai Islands. This outstanding saltwater destination offers an excellent experience with numerous species of fish and handpicked guides. Our experienced team consists of professional guides, local crew and Swiss management. https://fishing-indonesia.com/
Arash Amini
[email protected]
Iranian Anglers Fishing Charter
Unit 8, No 448, Motahari Ave, Vali-Asr Ave
Tehran
1595844119
IRAN
+98 912 105 4116
irfishing.com
Captain Arash Amini is the Manager and Guide in Iranian Anglers Club & Fishing Charter, based in Iran. The special services of this club for IGFA members provides them with a 10% discount including: Exciting Big Game fishing for Yellowfin Tuna in the Oman Sea, at the lowest cost; and unique freshwater fishing of Iranian monster native fishes, especially Mangar in the Karun River Basin. Other services can be searched on the website.
Captain Farshad Mohammadi is a fishing instructor in Iran who was introduced by the country's fisheries department and has a lot of knowledge and experience in freshwater fishing. It is the only official manufacturer in Iran that has the license to improve quality and its products have been tested by foreign professional teams and introduced to our company. Catching salmon, carp, amur fish, feathered yellow fish, carp, catfish, mullet and all native fresh water fish in Iran Holding a fishing tour in the waters of the north of the country in Iran's wetlands and reservoirs
Captain Hadi Lotfi, one of the founders of Funature Tour Charters in Iran, with years of unique experience in topwater fishing, will provide you with the best moments for catching yellowfin tuna. Go with him to find and catch the native freshwater monsters fish of Iran, the Mangar fish. Handmade poppers and stick baits of the S.T.H brand has achieved great success at the global level, and are designed and produced by Capt. Lotfi. They can be ordered in the Funature Store, website or on his S.T.H Instagram page.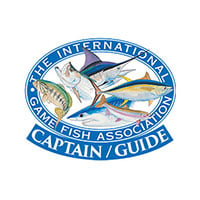 IGFA Captain Koji offers fishing in TOBA , Mie which is an excellent fishing destination in Japan. It's located in the Pacific Ocean by the black current just off the Japanese coast. We specialize in targeting offshore species including billfish, dolphinfish, tuna and kingfish. Come and enjoy the beautiful nature and fishing in Japan. We also fish out of Fort Lauderale and the Florida Keys specializing in targeting offshore species such as sailfish, dolphinfish, and tuna.
I am a fishing Captain and Guide. This special job has given me the greatest joy to organize anglers from abroad to fish here in Kuala Rompin Malaysia or remote Indonesia. Sailfish is my special game and I am very fortunate to be able to fulfill any anglers dream of landing their first billfish or many other challenge to afar destination in remote Indonesia. Whether it is casting top water popper for sailfish or GT, jigging in remote drop for jacks, dogtooth or freshwater jungle adventure lure casting for giant snake head.
Eddie Mounce & Tom Broomhead run guided lure and bait freshwater fishing in the following regions of Thailand: Bangkok, Chachoengsao, Kanchanaburi, Ratchaburi, Cha Am, Hua Hin, Surat Thani. Mounce specializes in fishing for Siamese carp, Mekong catfish, Chao Phyray catfish, snakehead and more.