IGFA Captains and Guides
North America Region
World Record Tuna Charters is a one-of-a-kind fishing adventure located in Canso, Nova Scotia. Also fishes saltwater in the Mediterranean. From their custom equipment to their commercial fishing boat and comfortable lodging, they have your charter experience covered. What sets them apart is their expertise in migratory patterns and technique when it comes to reeling in giant bluefin tuna. Their crew will set you up for the catch of a lifetime, a true big game fishing experience, and world record! Captain Olgac also fishes freshwater in Colorado, Utah and Wyoming.
A premier Lake Ontario fishing charter specializing in Great Lakes style trolling for trout and salmon.
Captain Bertrand Bouchard is owner and operator of Makaira Adventures offering fishing charters in Cape Verde, BomBom Principe Island, Nova Scotia and Gabon, Africa. All Makaira Adventures sportfishers are custom-built G&S boats crewed professionally with top-of-the-line tackle. Based in BomBom Principe his "Makaira Lodge" has luxurious amenities for the most discerning clientele.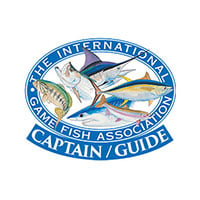 Guy Bouffard
[email protected]
134 Prevost Rd
French River ON P0M 2N0
CANADA
(705) 919-3181
Bouffard fishes Lake Nippissing to Gorgian Bay including all its tributaries. Most of his fishing is for muskellunge catching a few fish over 50" annually.
Captain Andrew "Andy" Mezirow operates Gray Light Fishing Charters out of Seward, Alaska, U.S. Captain Mezirow specializes in light-tackle fishing for salmon, but also offers full-day trips for halibut, lingcod, rockfish and multi-day, long-range fishing expeditions in the waters around the Kenai Fjords National Park and the western entrance to Prince William Sound.
Captain Jimmie Jack's Alaskan Fishing Lodges are located on the Kenai Peninsula in Alaska. Jimmie Jack offers spectacular beachfront accommodations combined with world-class fishing. Fully guided and outfitted fishing trips for Kenai River king, silver (coho), and sockeye salmon. He also specializes in saltwater trips for halibut, lingcod and rockfish. You can fish the Kenai River, Seward, Homer and Ninilchik, Alaska with over 20,000 happy guests served since 1995.
Captain Scott W. Edgar is a U.S.C.G Master Captain and owner-operator of Reel Alaska Fishing Charters. We are legally licensed for charter halibut retention as well as world class Salmon, Lingcod, Rockfish, etc. Based in Ketchikan Alaska, we push to remote locations as far as the Canadian border, up and around Prince of Whales Island to provide our clients with a rare opportunity well out past the local fleets to true unpressured world class fishing.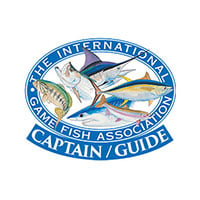 Captain Charlie Gray owns and operates Gray Gulf Charters, based out of Dauphin Island, Alabama, U.S. Captain Gray and Gulf Charters offer inshore and nearshore saltwater fishing charters, specializing in red drum, spotted seatrout, tripletail, Spanish mackerel, flounder and more.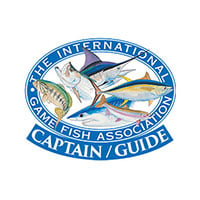 Richard J. Santos
[email protected]
Legend Charters Inc
10381 Emmanuel St
Daphne, AL 36526-9534
UNITED STATES
(631) 445-0355
Northeast Long Island, New York and the Great South Bay. Operating/captain several private vessels for existing customers out to 100 fathoms - Hudson Canyon. North East - Long Island, NY and The Great South Bay April thru October.
Guided catch and release fly fishing year-round in many locations around Mammoth Lakes including The Owens River, Crowley Lake, Hot Creek and The San Joaquin River. Guided trips for trout are either walk and wade or on his 19ft center console on Crowley Lake. Jim is Orvis Endorsed and has been guiding California's Eastern Sierra since 2012.
Tom Mattusch
[email protected]
Huli Cat Sportfishing
1 Johnson Pier, Slip H-9
Pillar Point Harbor
Half Moon Bay, CA 94019
UNITED STATES
(650) 726-2926
www.hulicat.com
Captain Tom Mattusch fishes central California coast by Half Moon Bay for salmon, rockfish, Humboldt squid, and even Dungeness crab. Whale watching tours are also available.
Captain Spagnolo, "AS. Fisherman", has many years of kayak fishing experience in South Florida, USA and South America. He offers his services as Captain Guide in both freshwater and saltwater. Captain Spagnolo has extensive experience fishing for largemouth bass and peacock bass in the Everglades, Miami Canals, Florida lakes, Biscayne Bay, Flamingo National Park and Marco Island. He also speaks Spanish. Fish Angler App - www.fishangler.com/ASfisherman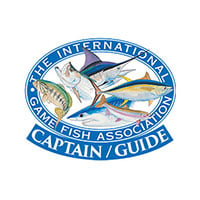 Billy Delph
[email protected]
183 Venetian Way
Sugarloaf Key, FL 33042-3684
UNITED STATES
(305) 294-6072
Captain Bouncer Smith has retired after 54 years in the charter fishing business. He was based out of Miami Beach Florida, but roamed from New Jersey to Mexico and numerous Caribbean Islands. He now offers assistance in successful fishing in many venues for numerous species. You can call , text or email for information.