IGFA Fishing Clubs
Africa Region
KASA is Kenya's official representative for the sport fishing clubs and enthusiasts throughout Kenya. As the governing body for sport fishing KASA works with the authorities to ensure that the highest standards of sport fishing are safeguarded and the spirit of sport fishing is promoted throughout its members, clubs and at all competition levels. KASA is the first point of contact for booking IGFA compliant, responsible and experienced sport fishing charters along the Indian Ocean coastline of Kenya, famous for its billfish records and excellent year round fishing conditions.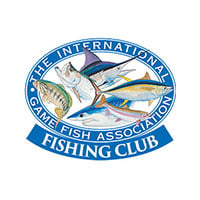 We are a private club and since 10 years now in February we organized an International Fishing Competition which is known as The SOUTH INDIAN OCEAN BILLFISH COMPETITION. We organized also some fishing comp for members,and during the month of December there is an open one for every Mauritian,and the winning team is qualified to represent Mauritius in the SIOBC.The good fishing season is from November to April.
Seychelles Sports Fishing Club (SSFC) was formed to promote sports fishing in Seychelles. SSFC is a registered IGFA Fishing Club and has introduced the first IGFA Weigh Station in Seychelles. Throughout the year, SSFC organizes various bottom and trolling fishing competitions which are increasing in popularity. SSFC is committed to promoting Seychelles as "the best fishing destination in the world" to attract sports fishing enthusiasts from around the world to Seychelles.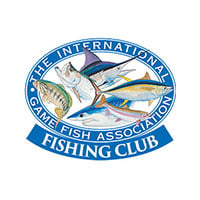 All game fish released. All species, minimum size or weight requirements as per Department of Agriculture Forestry and Fishing laws. Face Book Page: Suidpunt Deep Sea Angling Club
Pemba Sport Fishing Club is the first registered IGFA angling club on Pemba Island. PSFC is involved in promoting Big Game Fishing encouraging participation in this sport by adopting angling techniques such as catch and release or tag and release which are aimed at conservation of marine game species. Club provides variety of fishing activities catering for all enthusiasts of this exhilarating sport. We actively participate in fish competitions, various educational and scientific aquatic programs.
The Zambia Sport Fishing Association was inaugurated in 1993 and boasts a membership of over 400. Continually growing and always dynamic, the association oversees many fishing competitions in Zambia and our neighboring countries on an annual basis. The ZSFA is an avid supporter of catch and release.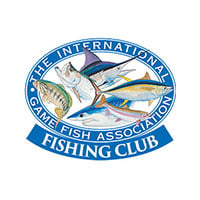 National Anglers Union of Zimbabwe
dtodd@mweb.co.zw
2 Hiller Road
Gunhill
Harare,
ZIMBABWE
236-0 712600768
Contributing Club - 10 Year