IGFA Fishing Clubs
Central America and the Caribbean Region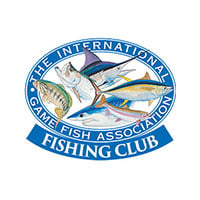 Costa Rica Fishing Week
contact@fishingweek.fr
400m Sur y 200m Oeste del Aserradero Madith
Samara
COSTA RICA
+33 6 22 26 03 26
Fellow Club
The Guadeloupe Marlin Club is dedicated to the promotion of ethical fishing with the aid of the IGFA and its representative. Catch and release are the norm and this for offshore and inshore fishing. The GMC organizes yearly several local tournaments and one large Southern Caribbean tournament the Land Rover Fishing Festival. Communication is done through club e-mails and regular meetings at our club house. The Guadeloupe Marlin club regroups anglers in Guadeloupe French West Indies who are interested in offshore spinning and fly fishing. We are committed to conservation and promote ethical sport fishing through our website.
Asociación Nacional de Pesca Deportiva de Guatemala
asonapesgua@gmail.com
Diagonal 35, Boulevard Austriaco 16-25 zona 16
Cardales de Cayala, Oficina S-205, 2do. Nivel, Torre Sur
Guatemala City,
GUATEMALA
+502 2491 4152
www.clubnauticodeguatemala.org
Benefactor Club
A loose angling association since 1975, it became incorporated as a limited, liability company in 1982. It concentrates on the Port Antonio International Marlin Tournament established in 1959 and held in Port Antonio, NE Jamaica annually in October.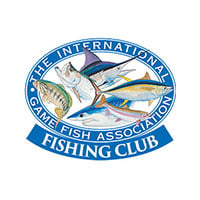 Martinique Billfish Association
b.blanchard24@gmail.com
Yacht Club de la Martinique
Boulevard Chevalier Sainte Marthe
Fort de France 97200
MARTINIQUE
+596 696 45 27 71
Contributing Club
Club Internacional de Yates Tampico AC
jhdibella@gmail.com
Carretera Tampico-Valles KM. 4.5
MORALILLO, PANUCO VERACRUZ
C.P. 92018
MEXICO
(833) 212-2784
Contributing Club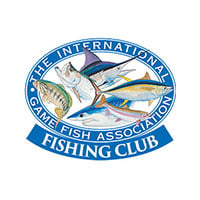 This tournament is the oldest Roosterfish tournament. We are now celebrating the 52nd year. Our tournament is invitational. We have always been in the Baja Mexico Sur area. We support several local Baja charities and fish (species especially) conservation programs. We have a 3 day tournament on local ran charter boats with both boats and teams a random draw. We fish for prizes, trophies and self esteem not $$. We are an OWC qualifier!
We founded the club in 2000 after many years without having a club. We started the club with 3 members; Edmundo Vidal, Edgar Fernandez and myself (Horacio Clare). In 12 years we have promoted catch & release in all levels from kids to the government. Now, we have been promoting courses and seminars for kids that includes the basics of fishing to the more advance technique for more experienced anglers. We firmly believe in all IGFA ethics and regulations.
Trinidad & Tobago Game Fishing Association
info@ttgfa.com
59 Pinewood Dr
Goodwood Gardens
Diego Martin
TRINIDAD AND TOBAGO
+1 868-632-6608
www.ttgfa.com
Contributing Club
Blue marlin 890-pound, sailfish 91-pound, white marlin 58-pound, yellowfin 142-pound, dolphine 63-pound and 75-pound, wahoo 103-pound.
The Club Nautico de San Juan is home to the longest consecutively held billfish tournament in the world, an international billfish tournament. A pioneer in conservation efforts since the 80's, they partner with IGFA in many major conservation events such as the IGFA Great Marlin Race, Pop-up Satellite tags, and others.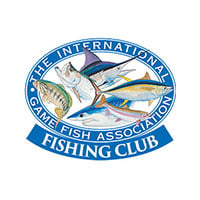 Club Nautico Isabel de Torres Inc.
aalmonte59@hotmail.com
2 Club Costa Marina 2 Apt 8G
Carolina, PR 00983-1532
UNITED STATES
+1 787-313-0838
Contributing Club
PRLTA was founded in October of 1962. When it became a reality, sport fishing as we know it today was in its infancy in Puerto Rico. Juan Casellas invited a small group of friends to devise a way to conduct friendly wars of light lines fishing in a style unfamiliar to many participants. Since its foundation the PRLTA has celebrated many tournaments every year, both offshore and inshore, where men, women and children participate on equal standing, and enjoy good fishing and fun on all corners of the island. The club is devoted to light tackle angling (2 lb to 30 lb ) lines. The club has teams that compete internationally (ILLTA, Guatemala, Dominican Republic, etc). We hold 3 billfish tournaments, 3 inshore tournaments and one in Cap Cana, Dominican Republic. All our tournaments are honor system, no photos, movies, etc. All tournaments are release except dolphin. Tournaments, including offshore, inshore, international, and an annual tournament that includes all three. The honor system is followed. The future of the PRLTA lies in our children to keep fishing and making friends while conserving and protecting the national resources of fishery.