IGFA Fishing Clubs
South America Region
Per Andy, gift membership for hosting the IGFA South America meeting at the club April 2019.
Pispesca is a fishing club with 8 different places that offers aluminum boat and rooms for spending a night. Our associates fish in fresh water (lakes and Rivers) cold or hot weather because we live in a tropical country. We also fish in saltwater in 2 oceans, the Atlantic and the Pacific. We promote fishng for families and have 20 events and tournaments per year. We fish from rainbow trout to marlin.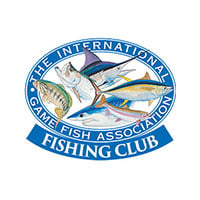 "The Salinas Yacht Club was fouinded in the year 1940. At the present time, Salinas Yacht Club is one of the most modern and complete nautical clubs in the South Pacific Coast. The most important tournaments that take place are the following: - Regata de la Amistaad - Torneo Internacional de Pesca de Superficie - Regata de veleros Oceanicos Copa Galapagos - Torneos Anuales de Pesca Menor - Torneos Anuales de Pesca de superficie - Campeonato Anual de Optimist, Sunfish, Laser, Snipe, Lightnings."