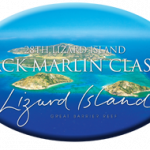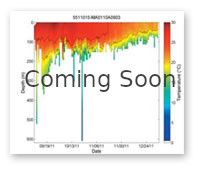 Race Updates
---
Lizard Island, Australia 2016 Race StartFEBRUARY 2017 — October marked three decades of fishing for the Great Northern Lizard Island Black Marlin Classic. The Lizard Island Black Marlin Classic is the second longest running tournament in the IGFA Great Marlin Race (IGMR) and four fish tagged in these tournaments occupy first, third, fourth, and fifth place on the IGMR Global Leaderboard of Top 5 Longest Tracks to Date! This year, a remarkable 21 tags were sponsored by Peter Teakle, Ernesto Bertarelli, and Barry and Josh Shevlin, and nineteen of the tags were deployed on black marlin during the week-long event.

Of the nineteen tagged marlin, five are swimming with their tags and fourteen have reported. After thorough analysis of the data with our partners at Stanford, and conversations with Wildlife Computers, we can safely say that there are no tag issues, but a few different unfortunate occurrences:

By looking at the light level plots, we were able to conclude that Fish 1 (6 days at large (DAL)), Fish 3 (23 DAL), Fish 6 (19 DAL), Fish 8 (11 DAL), and Fish 15 (3 DAL) were all predation events.  Fish 1, Fish 6, and Fish 15 were predations that occurred immediately after tagging. Fish 3 and Fish 8 were predations that occurred one day after tagging.

By analyzing the plots of depth and temperature, we were able to conclude that Fish 13 and 18 died right after they were tagged. Both tags sunk to the ocean floor immediately after deployment and remained at the bottom (no depth change). When no depth change occurs for a while, the tags are programmed to release themselves and pop up to the surface and report that information.

The data for Fish 10 (19 DAL) and 11 (1 DAL) show that the tags pulled out of the marlin. In this situation, we're unable to determine if the tag was not set deeply enough or if the marlin expelled the tag.

The data for Fish 2 (26 DAL), Fish 5 (17 DAL), and Fish 16 (41 DAL) reveal normal, premature releases that we see sometimes in this program. The good news is, all three fish swam far distances in the time the tags were with them, and when the data finishes transmitting, we will be able to make tracks for these tags and learn more about the deployments.

Last month, Fish 7 popped up near the Solomon Islands in the Solomon Sea after 92 days at liberty and traveling a point to point distance of 744 nautical miles. Also popping up near the Solomon Islands, Fish 14 reported this week after 102 days on the black marlin and having traveled a linear distance of 1,055 nm northeast. Once the data finishes transmitting, tracks will be developed and we'll have a more clear idea of why these tags released prematurely.

It is our hope that the five fish currently swimming with their tags will continue to break more IGMR records. Lizard Island has fostered some of the longest tracks in the IGMR over the years. In fact, sponsor Peter Teakle has recently won the 2015-2016 annual IGMR (for the second time) for his winning black marlin that swam 4,393 nautical miles – the longest distance of the year and the third longest distance in IGMR history! Please stay tuned to the race page for new information and tracks.
Team Moana III Tag 1
Sponsor: Peter Teakle
Species Tagged: Black Marlin
Species Size: 181 kg (400 lb)
Angler: Ichiro Takahashi
Tagged By: Tom Teads
Deployment Date: October 23, 2017
Pop-Up Date: November 16, 2017
Distance Traveled:  343 nm
Team Moana III Tag 2
Sponsor: Peter Teakle
Species Tagged: Black Marlin
Species Size: 544 kg (1200 lb)
Angler: Ichiro Takahashi
Tagged By: Tom Teads
Deployment Date: October 23, 2017
Pop-Up Date: 12/4/2017
Distance Traveled: 369 nm
Team Absolute
Sponsor: Ernesto Bertarelli
Species Tagged: Black Marlin
Species Size: 100 kg (220 lb)
Angler: Sheridan Yates
Tagged By: Adam Newcombe
Deployment Date: October 24, 2017
Pop-Up Date: January 3, 2018 
Distance Traveled: 419 nm
Team Amokura
Sponsor: Peter Teakle
Species Tagged: Black Marlin
Species Size: 181 kg (400 lb)
Angler: Darren Sandy
Tagged By: Jake Wyatt
Deployment Date: October 24, 2017
Pop-Up Date: November 12, 2017
Distance Traveled:
Team Dog House
Sponsor: Peter Teakle
Species Tagged: Black Marlin
Species Size: 159 kg (350 lb)
Angler: Wade Blizzard
Tagged By:
Deployment Date: October 24, 2017
Pop-Up Date: November 7, 2017
Distance Traveled: 236 nm
Team Bounty Hunter
Sponsor: Peter Teakle
Species Tagged: Black Marlin
Species Size: 60 kg (132 lb)
Angler: Parke Berolzheimer
Tagged By: Tim Bidey
Deployment Date: October 24, 2017
Pop-Up Date: January 14, 2018
Distance Traveled: 762 nm
Team Little Audrey
Sponsor: Ernesto Bertarelli
Species Tagged: Black Marlin
Species Size: 68 kg (150 lb)
Angler: Neil Greives 
Tagged By: Ken Klein 
Deployment Date: October 24, 2017
Pop-Up Date: December 19, 2017
Distance Traveled: 368 nm
Team Top Shot
Sponsor: Barry & Josh Shevlin
Species Tagged: Black Marlin
Species Size: 431 kg (950 lb)
Angler: Tomonori Omi
Tagged By: Dave Borges
Deployment Date: October 24, 2017
Pop-Up Date: December 23, 2017
Distance Traveled: 1,099 nm
Team Kanahoee
Sponsor: Ernesto Bertarelli
Species Tagged: Black Marlin 
Species Size: 449 kg (990 lb) 
Angler: Trevor Scott 
Tagged By:  
Deployment Date: October 25, 2017
Pop-Up Date: February 12, 2018
Distance Traveled: 1,039 nm
Team On Site
Sponsor: Ernesto Bertarelli
Species Tagged: Black Marlin
Species Size: 68 kg (150 lb)
Angler: Jeff Noldt 
Tagged By:
Deployment Date: October 25, 2017
Pop-Up Date:
Distance Traveled:
Team Think Big
Sponsor: Ernesto Bertarelli
Species Tagged: Black Marlin
Species Size: 68 kg (150 lb)
Angler: Sharon Poulter 
Tagged By: Roger Kuknel
Deployment Date: October 25, 2017
Pop-Up Date: November 2, 2017 
Distance Traveled:
Team Reel Easy
Sponsor: Peter Teakle
Species Tagged: Black Marlin
Species Size: 75 kg (165 lb)
Angler: Michael Shadbolt 
Tagged By:
Deployment Date: October 25, 2017
Pop-Up Date: February 9, 2018 
Distance Traveled: 1,200 nm
Team Adrenaline
Sponsor: Peter Teakle
Species Tagged: Black Marlin
Species Size: 45 kg (100 lb)
Angler: Gary Van Den Boss 
Tagged By:
Deployment Date: October 26, 2017
Pop-Up Date: October 29, 2017 
Distance Traveled: 24 nm
Team Hellraiser II
Sponsor: Peter Teakle
Species Tagged: Black Marlin
Species Size: 90 kg (198  lb)
Angler: Simon Atkinson 
Tagged By: Tony Carpenter
Deployment Date: October 26, 2017
Pop-Up Date: January 19, 2018
Distance Traveled: 332 nm
Team Zulu
Sponsor: Peter Teakle
Species Tagged: Black Marlin
Species Size: 57 kg (125 lb)
Angler: Andrew Hungerford 
Tagged By Sam Furst
Deployment Date: October 26, 2017
Pop-Up Date: December 21, 2017 
Distance Traveled: 249 nm
Team Hattitude
Sponsor: Peter Teakle
Species Tagged: Black Marlin
Species Size: 318 kg (700 lb)
Angler: Milton Holmes 
Tagged By: Deb Dobbine
Deployment Date: October 27, 2017
Pop-Up Date: November 3, 2017 
Distance Traveled: 124 nm
Team Tsuikiji
Sponsor: Ernesto Bertarelli
Species Tagged: Black Marlin
Species Size: 204 kg (450 lb)
Angler: Jim Stenning 
Tagged By: D. Collins
Deployment Date: October 27, 2017
Pop-Up Date: October 28, 2017 
Distance Traveled:
Team Black Magic
Sponsor: Ernesto Bertarelli
Species Tagged: Black Marlin
Species Size: 65 kg (143 lb)
Angler: Greg Hamilton 
Tagged By:
Deployment Date: October 28, 2017
Pop-Up Date: October 31, 2017 
Distance Traveled: