IGFA Weigh Stations
Europe and the Mediterranean Region
Societa Nautica Grignano
[email protected]
Riva Massimiliano E Carlotta N.2 34151 Trieste ITALY
ITALY
+39 040 224622
Boating and game fishing are the focuses of our club, we act mainly in the north Adriatic Sea but our athletes play also an international role. Our club recognize in the IGFA the guideline for a global marine conservation and we are committed to share this attitude with all our members.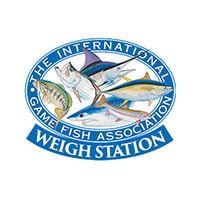 Yacht Club Porto Rotondo
[email protected]
Via della Passeggiata del Port 07026 Porto Rotondo ITALY
ITALY
+39 0789 34010
Mikkelvik Eiendom AS
[email protected]
Mikkelvik Brygge Skogsfjordveien 2728 NORWAY
NORWAY
+47 913 53 619
Mikkelvik Brygge is situated nearby Skogsfjord and Skagøysund in north Norway on a large 1.2 hectare compound within the beautiful Purlieus forest. Here you will find six holiday cabins built with large windows to admire the breath-taking sea-scape view. Protected by large offshore islands you will have access to some of the most attractive fishing grounds aboard one of their seaworthy 24-foot Kaasbøll aluminum or 24-foot Quicksilver Pilothouse boats. Mikkelvik Brygge is open for business all year from March-October for fishing tourism and November-February for northern lights tourism.
Siberia Expeditions LLC Russia
[email protected]
L. Tolstoy Street, 15-A Office 8 Khabarovsk 680000 RUSSIA
RUSSIA
+7 421 230-54-42
"Siberia Expeditions" runs exclusive sport fishing, rafting, ecological and adventure trips in the territory of the Russian Far East. Fifteen (15) IGFA World Records were set on our trips including the All Tackle World Record on Hucho Taimen. All our equipment, guides and service are the best available and we'll spare nothing to make your expedition an adventure of a lifetime. Species weighed: Siberian Taimen (Hucho hucho Taimen, Sea-Run Taimen (Hucho perryi)
Tuna Masters Alaçati
[email protected]
Port Alacati Marina Alacati/Cesme Izmir TURKEY
TURKEY
+90 532 323 2063