IGFA Weigh Stations
Europe and the Mediterranean Region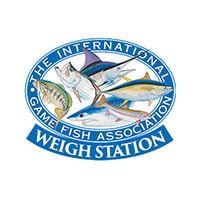 EGAF Alexandria Shooting Club
[email protected]
6 A Kasr Elneil St
Cairo
11511
EGYPT
02 25750626
The Egyptian Angling Federation EGAF is a non-profit organization committed to the conservation of game fish and the promotion of responsible, ethical angling practices. We implement IGFA rules and regulations in the annual 6 competition held in the Red Sea, the Mediterranean and the Lake Nasser in Answan, keeping in mind a Sea Friendly Environment. We are also committed to spread the culture of Catch and Release for the endangered fish species like Sharks, GT's, Sailfish, Turtles, etc.
Gold Hook di Manca Fabio
[email protected]
Porto di la Caletta
08029 Siniscola, Sardegna
ITALY
+39 0784 810233
" Gold Hook Charter Fishing was founded in 2007 in the Harbour of La Caletta - Sardinia Island, thanks to a deep passion for the Sea.- The main objective of the company is to transmit sustainable sport fishing, catch and release and respect for the marine environment through events and fishing courses for adults and children. The Charter's fleet is composed by three fishing boats equipped for offshore and innshore fishing. Recently, the new IGFA certified Weigh Station has been installed, in order to offer a professional and unforgettable fishing experience. Fabio Manca IGFA Captain and Gold Hook's Team awaits you for a true fishing adventure!"
The Yacht Club Porto Rotondo was founded in 1985 by a group of people who were passionate about the sea and about Porto Rotondo and, right from its first year of operation, has been located in the beautiful larch-wood building created by the Venetian architect Malgaretto. YCPR Fishing Division is the fishing division of the Porto Rotondo Yacht Club. Thanks to the valued contribution of Sandro Onofaro, the division's objective is to promote top level fishing events in the Porto Rotondo area that will put the most demanding professionals and their boats to the test. Sandro Onofaro - Captain of IGFA | Federal Sports Fishing Guide | European Record Holder - is considered in the world of Boating and Fishing, by the public and many of his colleagues, to be the face of sea fishing from the boat. With his approach to the Professional Sport and his great passion, he is considered one of the best representatives of the Sport and its values. The Fishing for Kids, a series of events organized by the YCPR Fishing Division and by Sandro Onofaro, aimed at bringing school-age children closer to the themes of the sea, aquatic ecosystems, fish and sustainable fishing.
Mikkelvik Brygge is situated nearby Skogsfjord and Skagøysund in north Norway on a large 1.2 hectare compound within the beautiful Purlieus forest. Here you will find six holiday cabins built with large windows to admire the breath-taking sea-scape view. Protected by large offshore islands you will have access to some of the most attractive fishing grounds aboard one of their seaworthy 24-foot Kaasbøll aluminum or 24-foot Quicksilver Pilothouse boats. Mikkelvik Brygge is open for business all year from March-October for fishing tourism and November-February for northern lights tourism.
"Siberia Expeditions" runs exclusive sport fishing, rafting, ecological and adventure trips in the territory of the Russian Far East. Seventeen IGFA World Records were set on our trips, including the heaviest Records on Hucho Taimen. . All our equipment, guides and service are the best available and we'll spare nothing to make your expedition an adventure of a lifetime. Species weighed: Siberian Taimen (Hucho hucho Taimen, Sea-Run Taimen (Hucho perryi)
Tuna Masters International Fishing Tournament
[email protected]
Port Alacati Marina
Alacati/Cesme
Izmir
TURKEY
+90 532 323 20 63