IGFA Weigh Stations
Oceania Region
Bransfords Tackle Shop
[email protected]
Cnr Cook Hwy & Endeavour Rd PO Box 405 CLIFTON BEACH QLD 4879 AUSTRALIA
AUSTRALIA
+61 7 4055 3918
Bransfords Tackle Shop offers an extensive range of top brand name tackle including Shimano, Penn, Daiwa, Rapala, Abu. Specializing in heavy tackle black marlin fishing popper fishing and all kinds of sport and fly fishing. Qualified and experienced staff offer the very best advice. Bransfords is home to the "New QLD Fishing Museum."
Cairns Tackle World
[email protected]
172 Aumuller St CAIRNS QLD 4870 AUSTRALIA
AUSTRALIA
+61 7 4031 4040
Game Fishing Club of South Australia
[email protected]
161 Oliver Rogers Rd OUTER HARBOUR SA 5018 AUSTRALIA
AUSTRALIA
+61 408 364 488
Port MacDonnell Offshore Angling Club
[email protected]
PORT MACDONNELL SA AUSTRALIA
AUSTRALIA
04-19866670
Species targeted: tope, mako, gummy shark, tuna, snapper, salmon, whiting, eagle ray, etc.
Tackle World - Port Lincoln
[email protected]
16-18 Hallett Pl PT LINCOLN SA AUSTRALIA
AUSTRALIA
+61 8 8682 4550
Tackle World - Port Lincoln is the official weighing station in Port Lincoln. We are located at 16-15 Hallett Place, Port Lincoln and open 7 days a week. Drop in with your catch for a FREE check on certified scales. Local fishing store with all your game fishing needs. Plenty of parking available for boats. Experienced staff with plenty of fishing and local knowledge.
Denarau Game & Sports Fishing Club
dgsfc

[email protected]
Port Denarau Marina Denarau Island, Nadi, FIJI
FIJI
+679 999 4832
The Denarau Game & Sport Fishing Club is a small family orieintated club with categories for children, women and men. The club holds 10 competitions annually with the major competition "The Fiji Classic" held mid-year attracting a number of internatioinal anglers. Species weighed: Marlin, Sailfish, Mahi, Wahoo, Spanish Mackerel, Yellowfin, Dogtooth Tuna, Skipjack Tuna.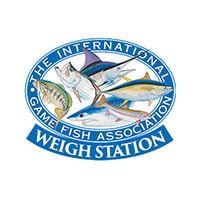 Haura Club De Tahiti
[email protected]
Marina Taina Tahiti FRENCH POLYNESIA
FRENCH POLYNESIA
+689 87 77 03 55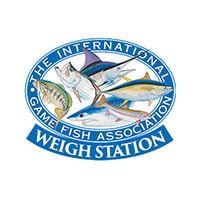 Mercury Bay Game Fishing Club Inc.
[email protected]
12 The Esplanade Whitianga 3150 NEW ZEALAND
NEW ZEALAND
+1 647-866-4121
Club open 7 days a week from 2:30 pm. Closed on Christmas Day. Weigh Station available 7 days a week. Six certified scales: 1. Scale Brand: UWE Model: CCS-600K Maximum weight: 600 kg 2. Scale Brand: UWE Model: CCS-150K, Maximum weight: 150 kg 3. Scale Brand: Salter Model: 235 Maximum weight: 200 kg 4. Scale Brand: Salter Model: 235 Maximum weight: 10 kg 5. Scale Brand: UWE, Model: PACO Maximum weight: 30 kg 6. Scale Brand: UWE, Model: AXM-30K Maximum weight: 30 kg Line Tester: Rinstrum Universal, Model: BL292, Maximum weight: 60 kg