IGFA Weigh Stations
Oceania Region
CAIRNS TACKLE WORLD has been servicing the local Black Marlin fleet for more than 30years, both charter and private. Along with the many anglers that live here or visit this world renown Sportfishing destination/.With a huge range of tackle to suit fishing from the freshwater right through to the offshore giants and experienced staff to advise on all aspects of fishing this area.
The Game Fishing Club of SA is located in the grounds of the Royal South Australian Yacht Squadron where the IGFA Weigh Station will be located. The Game Fishing Club of SA is the oldest and the first GFC in our State of South Australia and the second oldest club in Australia, Established in 1937 and is now over 83 years old.
KBGFC celebrating 50 years of gamefish conservation in the Dampier Archipelago 1970 - 2020
Species targeted: tope, mako, gummy shark, tuna, snapper, salmon, whiting, eagle ray, etc.
Tackle World - Port Lincoln is the official weighing station in Port Lincoln. We are located at 16-15 Hallett Place, Port Lincoln and open 7 days a week. Drop in with your catch for a FREE check on certified scales. Local fishing store with all your game fishing needs. Plenty of parking available for boats. Experienced staff with plenty of fishing and local knowledge.
The Denarau Game & Sport Fishing Club is a small family orieintated club with categories for children, women and men. The club holds 10 competitions annually with the major competition "The Fiji Classic" held mid-year attracting a number of internatioinal anglers. Species weighed: Marlin, Sailfish, Mahi, Wahoo, Spanish Mackerel, Yellowfin, Dogtooth Tuna, Skipjack Tuna.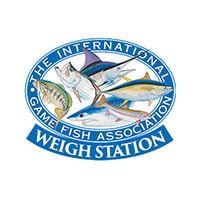 Haura Club De Tahiti
[email protected]
Marina Taina
Tahiti
FRENCH POLYNESIA
+689 87 77 03 55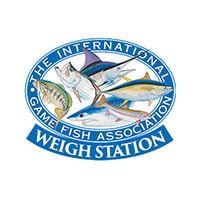 Club open 7 days a week from 3:00 pm. Closed on Christmas Day. Weigh Station available 7 days a week. Six certified scales: 1. Scale Brand: T Scale DR 600 Maximum weight 600kg 2. Scale Brand: UWE Model: CCS-150K Maximum weight: 150 kg 3. Scale Brand: Salter Model: 235 Maximum weight: 200 kg 4. Scale Brand: Salter Model: 235 Maximum weight: 10 kg 5. Scale Brand: UWE, Model: PACO Maximum weight: 30 kg 6. Scale Brand: UWE, Model: AXM-30K Maximum weight: 30 kg Line Tester: Rinstrum Universal, Model: BL292, Maximum weight: 60 kg