The International Game Fish Association (IGFA) will exhibit at the 2019 Fort Lauderdale International Boat Show (FLIBS).
The 2019 show, set to take place from October 30th to November 5th, will be held on the north side of the Bahia Mar Hotel and Marina property along Seabreeze Boulevard just south of the International Swimming Hall of Fame and Marina.
Owned by the Marine Industries Association of South Florida (MIASF) and produced by Informa, FLIBS is the largest in-water boat show in the world. Informa is a valued IGFA partner.
The show spans more than three million square feet of exhibit space across seven waterfront locations that are connected by an intricate network of water and ground transportation services. Other areas of the show include The Fort Lauderdale Convention Center and Las Olas Marina.
The five-day show attracts approximately 110,000 attendees and 1,200 exhibitors representing 52 countries with more than 1,500 boats on display. In 2019, there will be more than six miles of floating docks.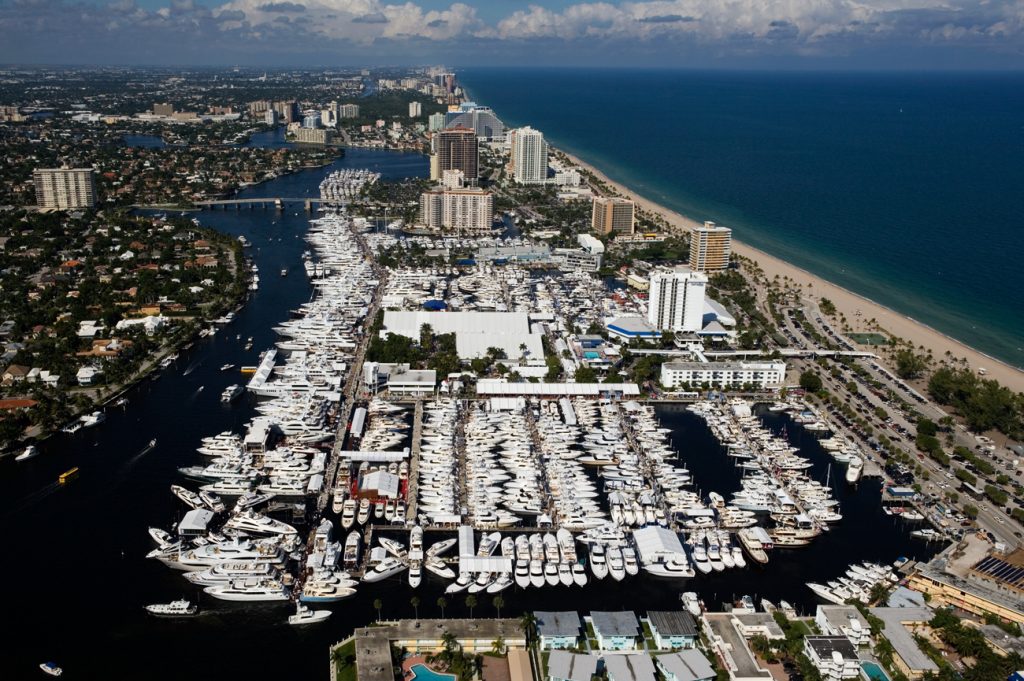 Come visit the IGFA at FLIBS.
Special Offers and Events
Special boat show offers for lifetime members will be on hand at the IGFA booth, Blue Zone Boating Accessories #186. Additionally, there will be drawings to win IGFA gear and updates on IGFA initiatives.
Concurrently, the IGFA will host the Tommy Gifford Awards during the show. The award presentation will take place on October 31st at the Riverside Hotel in downtown Fort Lauderdale. The prestigious award recognizes a group of extraordinary captains and their contributions to the advancement of sport fishing through innovation, outstanding catches, or noteworthy examples of leadership in their trade.
The award, named for one of the greatest saltwater charter skippers of all time, is bestowed upon recipients through a rigorous process conducted by the Legendary Captains and Crew Committee chaired by Captain Skip Smith.
Honorees include Captains Peter Bristow, Bubba Carter, John Cross, Billy Knowles, Bruce Smith, and R.T. Trosset. For more information on the Tommy Gifford awards, email event coordinator Michele Anderson: [email protected]
Show Schedule
Prime Time Preview
Wed. Oct 30, Noon – 7pm
(Ticket valid any show day)
General Admission
Thur. Oct 31, 10am – 7pm
Fri. Nov 1, 10am – 7pm
Sat. Nov 2, 10am – 7pm
Sun. Nov 3, 10am – 6pm