New products for October are ideal for inshore, offshore, and just about any other shore.
We asked some fishing enthusiasts about the products they wanted. Here's what they came up with.
Chittum Skiffs Islamorada 21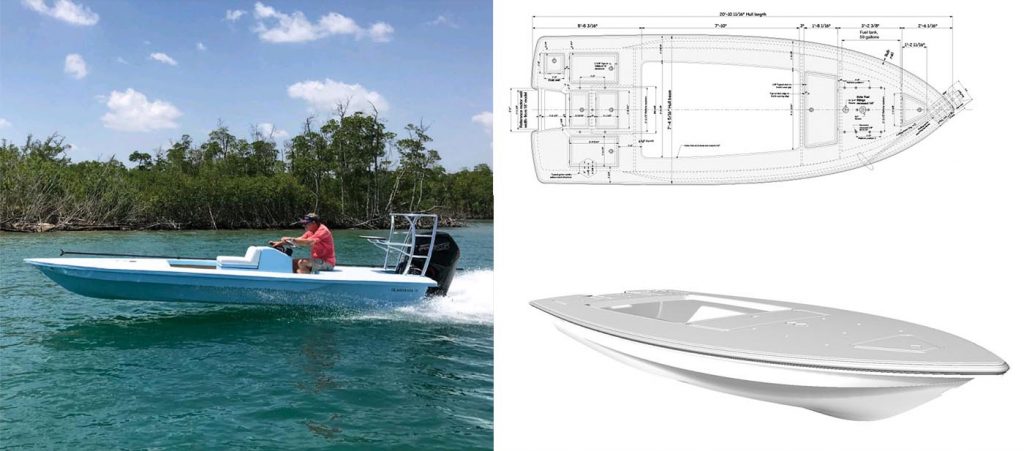 Following the success of its 18-foot models, Chittum Skiffs added a 21-foot model to their Islamorada series. The boat takes advantage of the company's cutting-edge designs, current technology, and superior materials.
Chittum kept the weight down and the draft skinny while retaining a wealth of fishing features. Additional length, width, and height provide a better, drier ride in rough water. This larger model also affords the ability to accommodate more anglers.
The aft 45-gallon livewell can also serve as dry storage, adding to the ample dry space provided by two other aft compartments and a third in the forward deck. Four batteries fit in the center console, so you can use a 36-volt trolling motor. Carbon-fiber racks under the gunwale can cradle up to 10 rods in flush, large-diameter tubes. Standard features include LED lighting, poling platform with Seadek pad, push-pole holder, trim tabs, and more.
Learn more: http://chittumskiffs.com/
Frabill Trophy Haul™ Bearclaw Nighttime Landing Net
Catch your fish one-handed with the Trophy Haul™ Bearclaw Night Landing Net. Wrap the support bar around your forearm and grab the handle at the yoke for a smooth one-handed maneuver. Upgraded light modules illuminate the reflective hoop so that you can scoop up fish in low light.
Learn more: https://www.frabill.com/
Garmin Panoptix LiveScope
Panoptix all-seeing sonar is unlike anything you've ever seen on the water. The live scanning sonar provides a 360-degree, 3D view around your boat. Whether cruising or fishing, Panoptix transducers are available in Forward and Down configurations with multiple mounting styles.
Learn more: https://buy.garmin.com/en-US/US/p/591379#overview
New Color for Tibor Fly Reels: Arctic White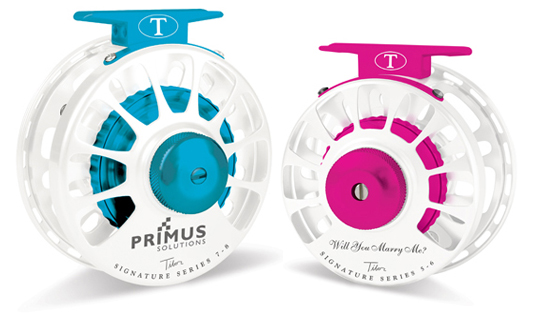 Tibor introduces their newest color for the Tibor Signature Series, Arctic White. This unique color offers improved hardness and abrasion resistance. As with all Tibor Reels, they exceed the military standard for our anodizing (Mil-A-8625) and set the standard for anodized reels.
Learn more: https://www.tiborreel.com/
YETI Rambler 24oz Mug

It's tall, insulated, and, with its sizable handle, a beer lover's new best friend. YETI's take on the classic beer mug is designed to keep 24 ounces frosty. Unlike glass, it's shatter-proof and safe for home or camp use. Your new favorite beer mug comes with a standard lid, or you can upgrade it with the purchase of a MagSlider™ Lid.
Learn more: https://www.yeti.com/en_US/home
VMC Ringed Wide Gap Hook
With a full range of motion and a natural presentation, VMC Ringed Wide Gap Hooks offer enhanced performance for a variety of techniques. The VMC Ringed Wide Gap Hook's welded stainless steel ring enhances the action of baits and eliminates the possibility of fish using the hook as leverage to spit the bait. With a 3-degree offset point for better hook sets, the VMC Ringed Wide Gap Hooks delivers a high-quality, innovative design that should be a staple in every anglers tackle box.
Learn more: https://tacklewarehouse.com