Check out the new Slam and Trophy Clubs for October 2019
Royal Slam Clubs honor a lifetime of fishing for a particular species, while the Grand Slam Clubs recognize outstanding angling achievements through catching multiple species in a single day. Will you join the club? Here are the latest members of the clubs:
Sabayrac's Inshore Super Grand Slam
Paul Sabayrac recently accomplished an impressive IGFA Inshore Super Grand Slam on August 8, 2019. Paul was fishing in Islamorada, Florida, where he caught a tarpon, snook, and bonefish on the fly, as well as a permit on conventional gear. A redfish (fittingly) was the perfect cherry on top of a terrific day!
Hasenstab's Salmon Fantasy Slam
Richard J. Hasenstab has recently joined the elite group of anglers to accomplish an IGFA Salmon Fantasy Slam on the fly. On July 29, 2019, Richard caught a chinook, chum, pink, sockeye and coho salmon, all while fly fishing in Kodiak, Alaska. This was certainly a day Richard will never forget, and a tremendous fishing feat for any angler!
Hanley's Trophy Roosterfish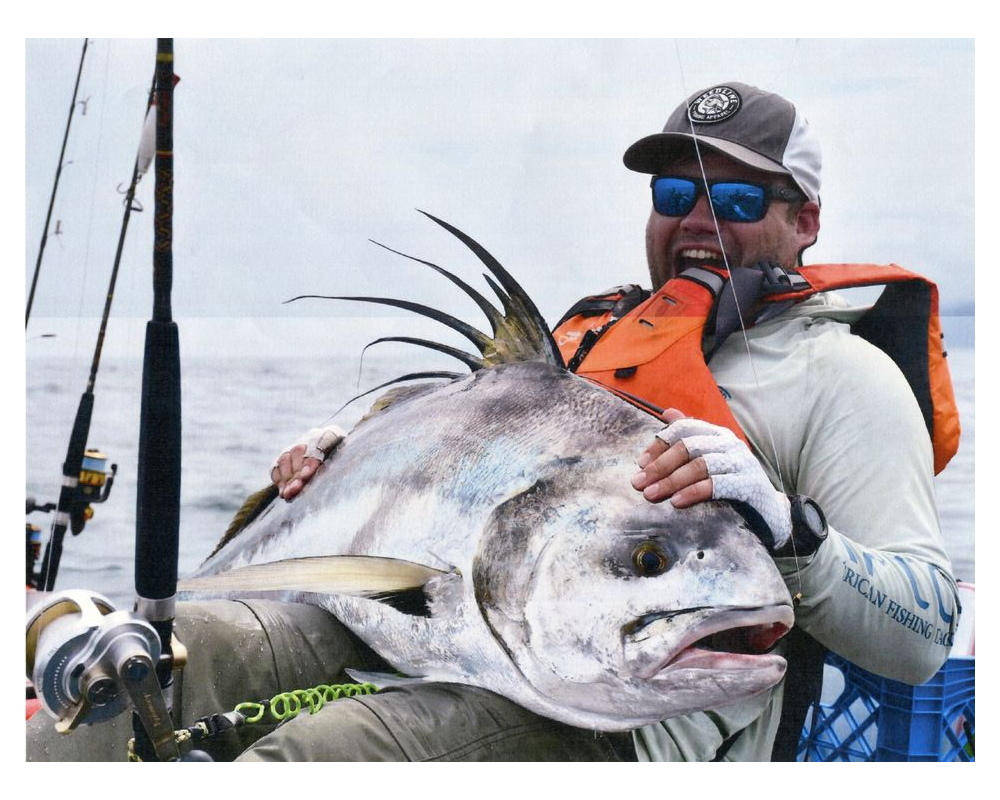 An epic trip to Los Buzos, Panama, recently earned Ryan Hanley a monster roosterfish. Ryan's rooster rang in at nearly 136-centimeters making him the newest member of the IGFA Trophy Roosterfish Club. This is an incredible catch for any angler, perhaps extra impressive because Ryan was kayak fishing. Congratulations, Ryan, and welcome to the club.