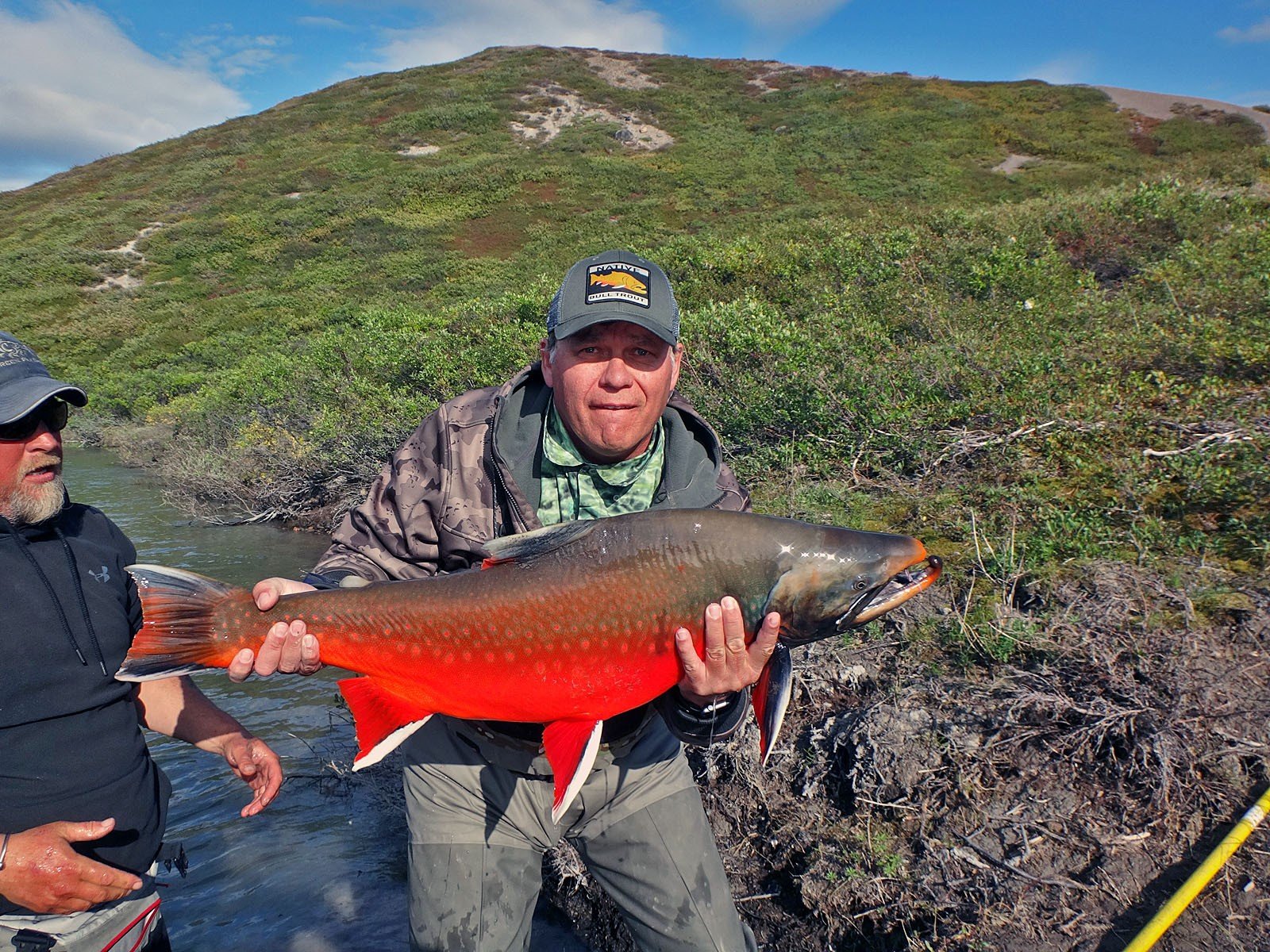 Nelson's Arctic Char
Despite his 136 IGFA World Records, Bo Nelson is particularly proud of his new IGFA Men's 4 kg (8-lb) Line Class World Record with this stunning 10.43-kilogram (23-pound) Arctic char. On August 20, 2019, he was fishing on the Tree River in the Northwestern Territories, Canada, and enticed the colorful char to bite a marabou jig. After a 12-minute fight, Bo quickly weighed, measured, and released the fish to be caught by another angler someday. Congratulations, Bo, on a stunning fish.
Flynn's Dolphinfish
Elise Flynn took advantage of her last year as an IGFA Smallfry when she set the new IGFA Female-Smallfry World Record with this beautiful 24.6-kilogram (54-pound, 3-ounce) dolphinfish. She was trolling a Pakula Phantom lure around the Noosa Canyons, Australia, and landed the record fish after a 35-minute fight. Not only did Elise set her first world record, but her brother joined the IGFA Trophy Dolphinfish Club on the same day! Congratulations to the Flynn family for catching some great fish.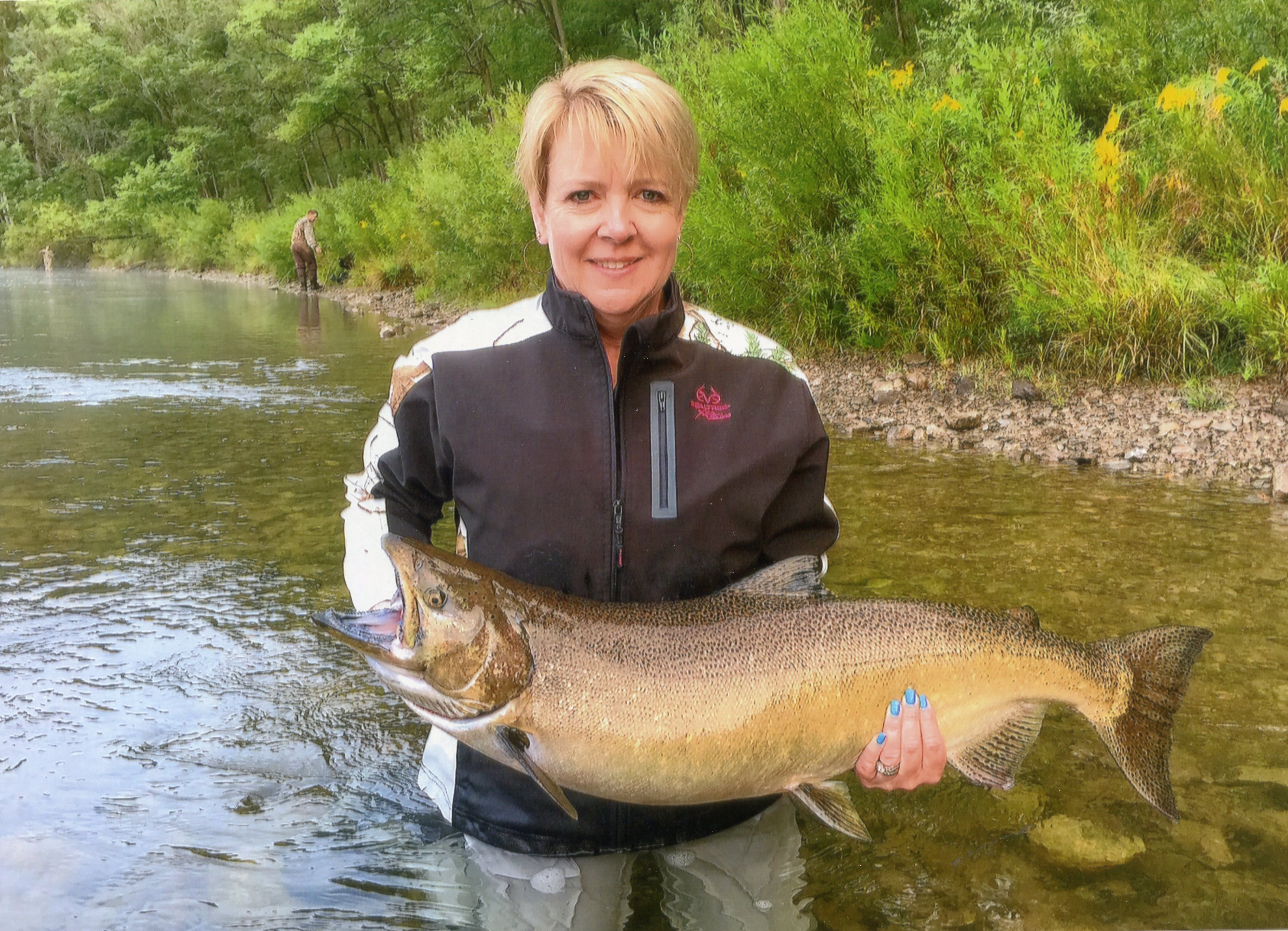 Romano's Chinook Salmon
Elyse Romano recently set the new IGFA Women's 15 kg (30 lb) Line Class World Record with this 10.66-kilogram (23-pound, 8-ounce) Chinook salmon. While fishing on the Manistee River, Michigan, she landed the fish after a 12-minute fight. Elyse is no stranger to the record books. She now has eight IGFA World Records, including two Chinook salmon records!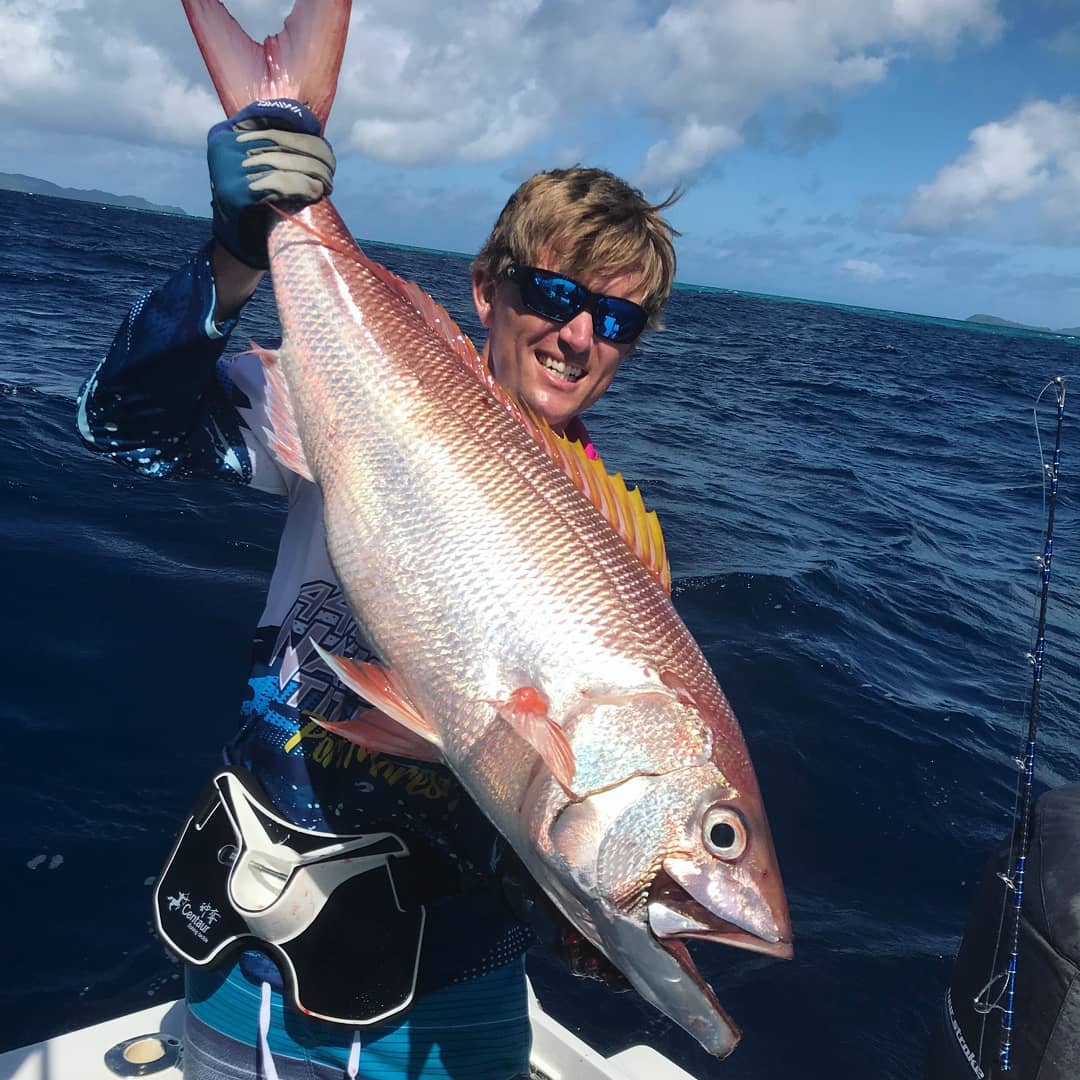 De Min's Rusty Jobfish
Michael de Min recently set the new IGFA All-Tackle World Record with this awesome 10.5-kilogram (23-pound, 2-ounce) rusty jobfish. He was fishing the waters of Milne Bay, Papua New Guinea, when the record fish crushed his jig. After a 7-minute fight, Michael brought the jobfish aboard, securing his first IGFA World Record.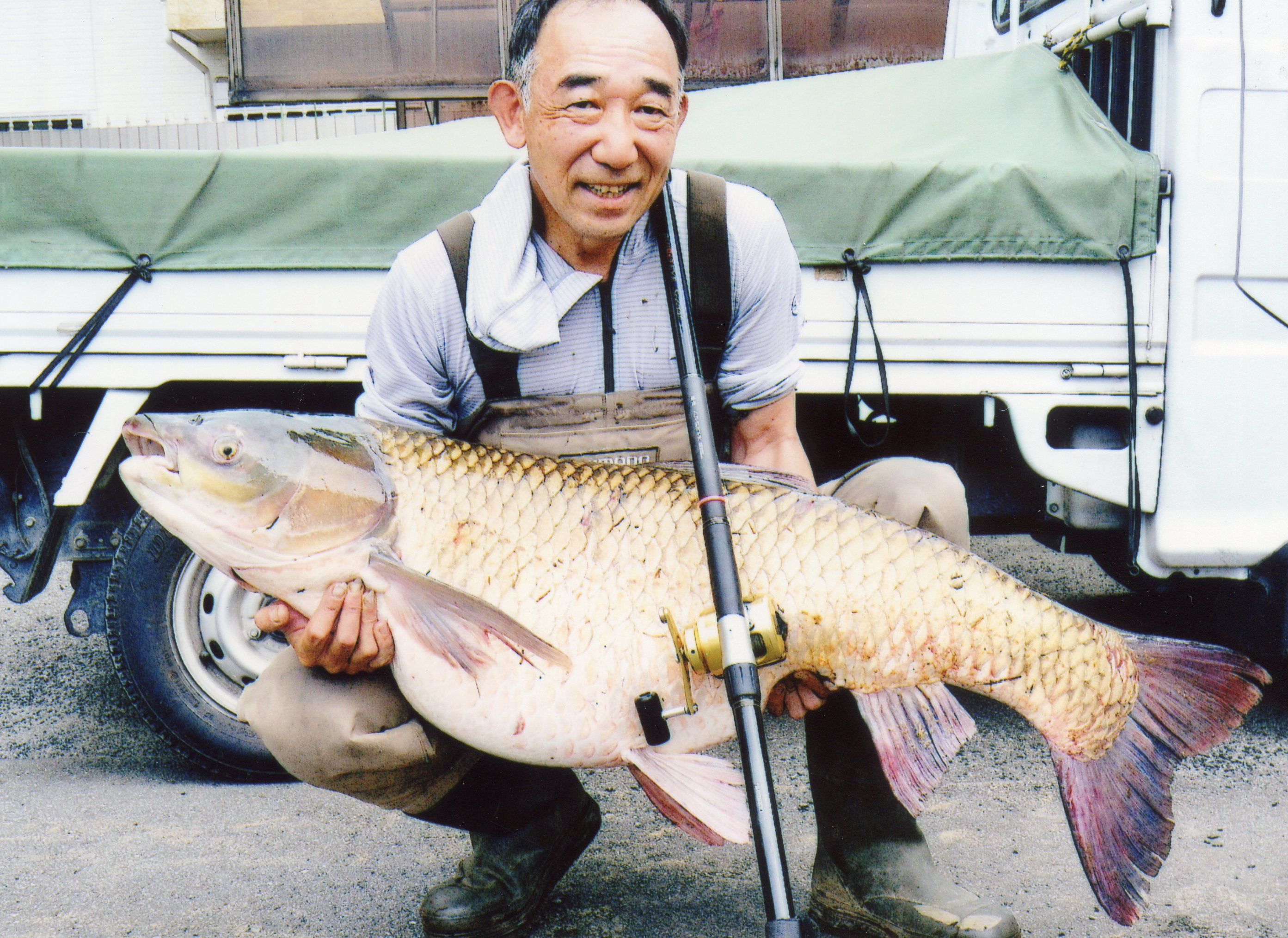 Ichikawa's Grass Carp
Some call him Mitsuru, others call him the carp master. He also knows that carp like to consume carbohydrates. With a humble bread ball, Mitsuru Ichikawa attained his 4th grass carp record with this massive 26.2-kilogram (57-pound, 13-ounce) grass carp, earning him the IGFA Men's 10 kg (20 lb) Line Class World Record. Ichikawa landed this enormous fish after a 21-minute fight. The records don't stop here for Mitsuru; he has two more pending carp records in the queue.